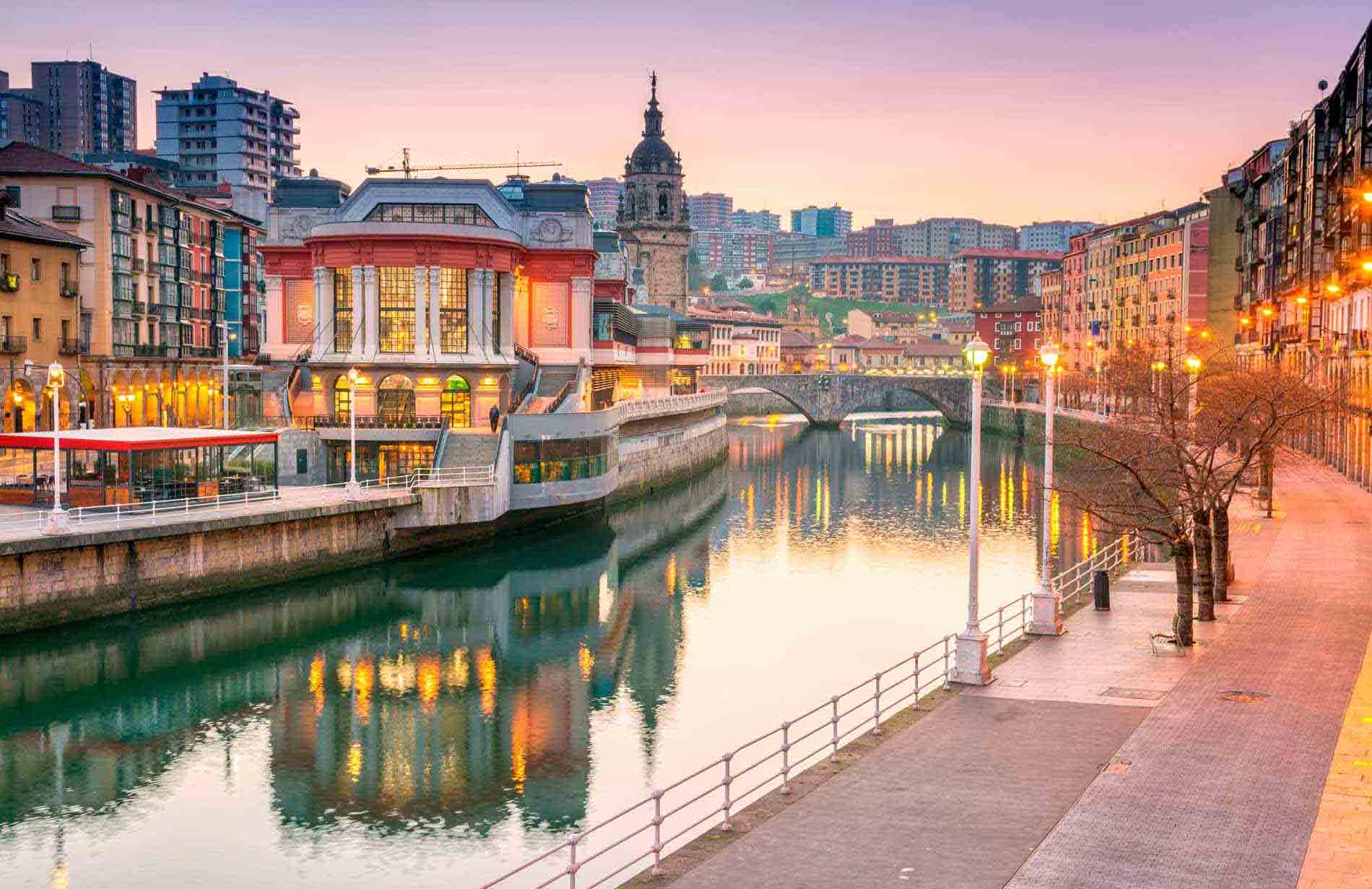 Car Hire BILBAO
Selecciona fecha recogida
Selecciona fecha devolución
Why hire a car in Bilbao?
Vizcaya is a land with personality, history and tradition. The main protagonist is its capital Bilbao, but we sure are in the presence of a province with an enviable natural heritage and an endless list of villages where you can breathe culture, history and tradition.
We cannot forget about the prestigious Basque gastronomy. Ever since you thought about hiring a car in Bilbao, we know you thought about tasting its world-renowned pintxos.
As we said earlier, it is just a great idea to hire a car at the Bilbao Airport so that you can enjoy both the capital and the surrounding areas.
The Bilbao Airport is close to the city, therefore you will get to the old part of town in just 15 minutes, also the San Mames neighborhood and the Guggenheim Museum.
Just like we conveyed to you in our post road trip throught the coast of Biscay, a very interesting plan would be to drive around the coast of Biscay, starting from Bilbao and visiting villages such as Sopela, Plentzia, Bakio, Bermeo or Mundaka. All of them offer a magnificent mixture of sea and mountain. This is a trip you hardly can make with public transportation; at least, it would be harder to make the best out of your time.
In order to maximize a car hire in Bilbao we should visit the Buitron Castle or the spectacular islet of San Juan de Gaztelugatxe, crowned by a chapel.
The fact that the provinces of Santander and Guipuzcoa are another reason that invites us to to hire a car in Bilbao, although it is not likely that you find Bilbao and its surroundings to fall short. If you are looking for inspiration to enjoy Bilbao, you do not want to miss our post about what to do in Bilbao.