This post is also available in: Spanish German
Librería Lello e Irmão (Porto, Portugal)
Also known as Librería Chardron, it is located in the heart of the historic center of Oporto. It is quite unique since its staircase resembles the Stairways of Hogwarts from the Harry Potter books. Legend has it that it was actually an inspiration for J.K. Rowling—the writer–since she lives in Oporto. Whether this is true or not, this is, without a doubt, one of the most beautiful bookstores in the world.
If you arrive in Portugal by plane, don't miss the opportunity to explore the streets of Porto and its surrounding areas with car hire at Porto Airport.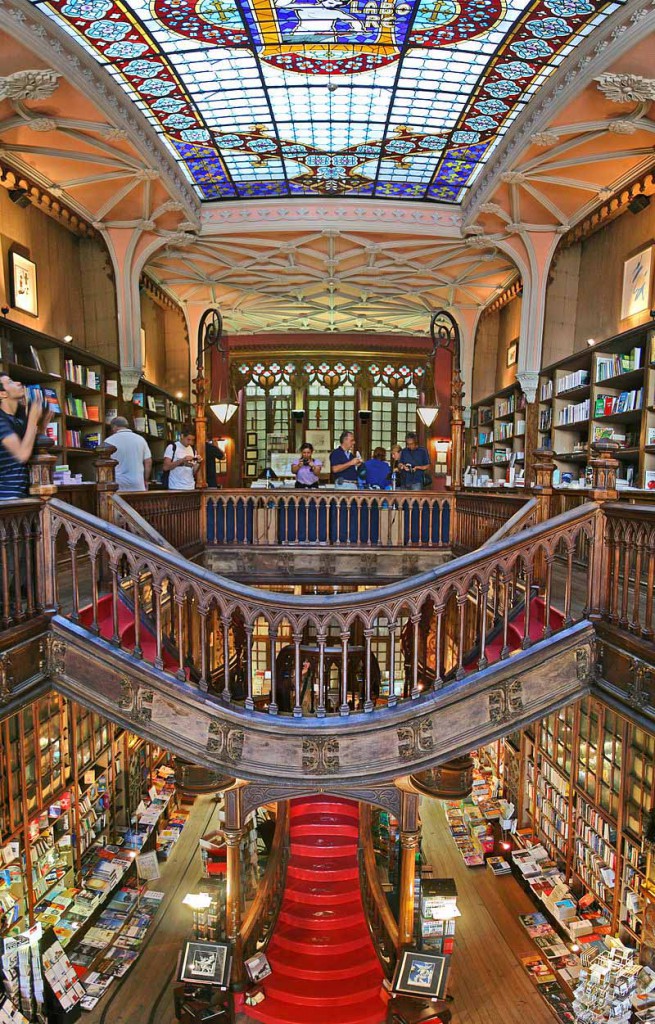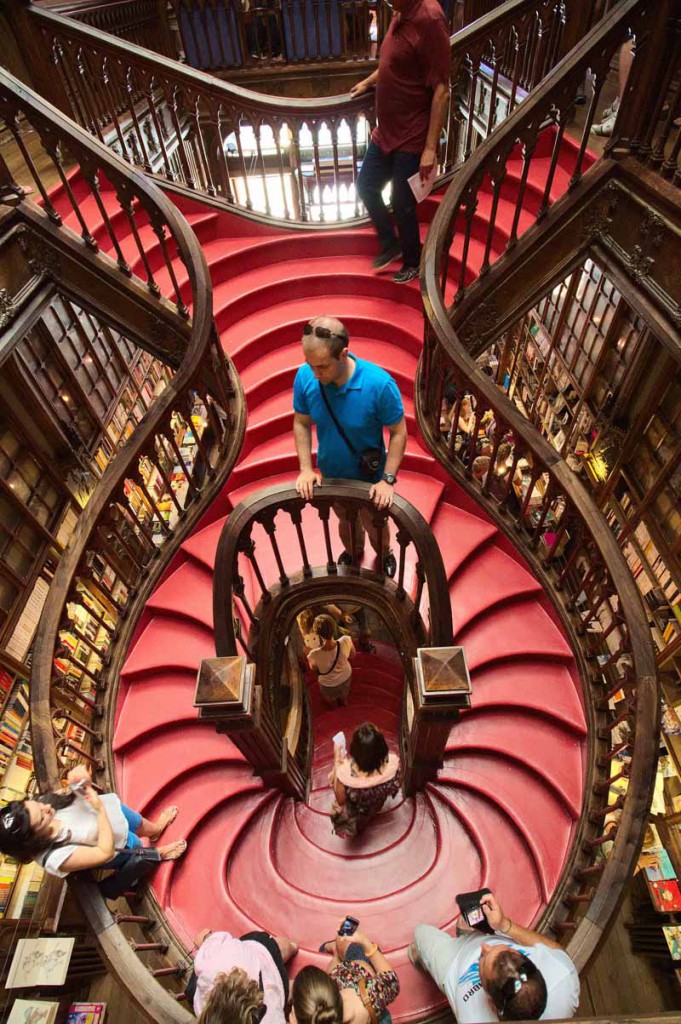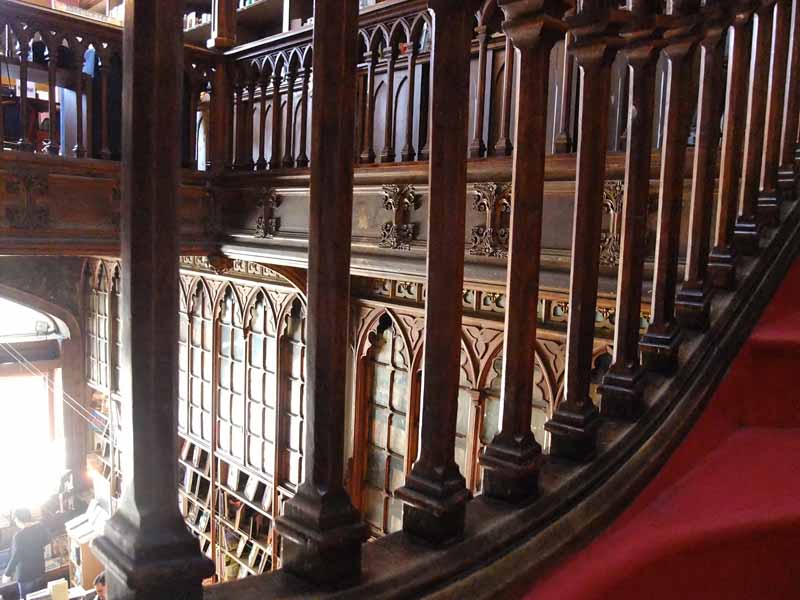 Librería Bardón (Madrid, Spain)
This is a place of reference for the fans of old books in the city of Madrid. This bookstore is a family-owned business that was founded in the middle of the 20th century under the name of "Libreria para bibliofilos" (Bookstore for the book lovers in English), which can still be read in the building's facade. It has a catalog of about 50.000 books.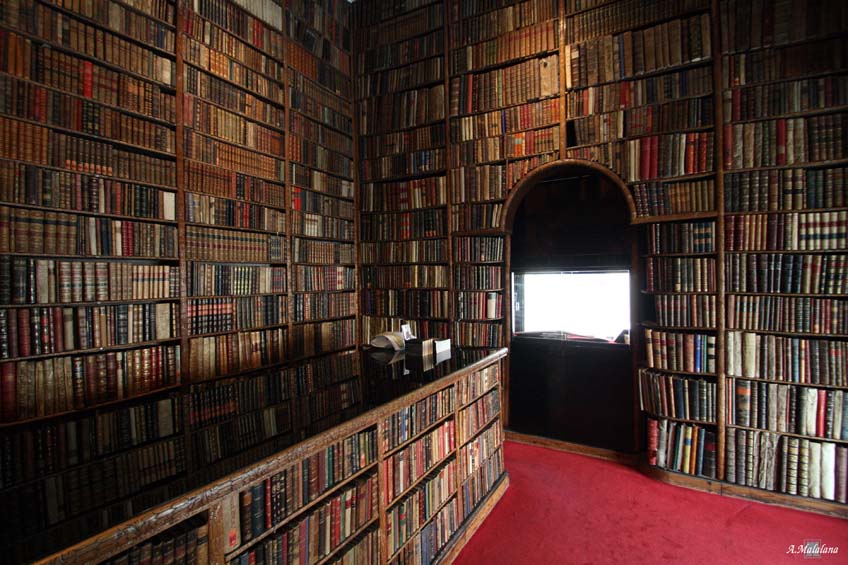 Boekhandel Selexyz Dominicanen (Maastricht, Holland)
Church from the Dominican Order, of over 800 years of history, it was converted into a bookstore in the beginning of the century. This place had in the past some other purposes, namely bicycle parking. You definitely do not want to miss this place.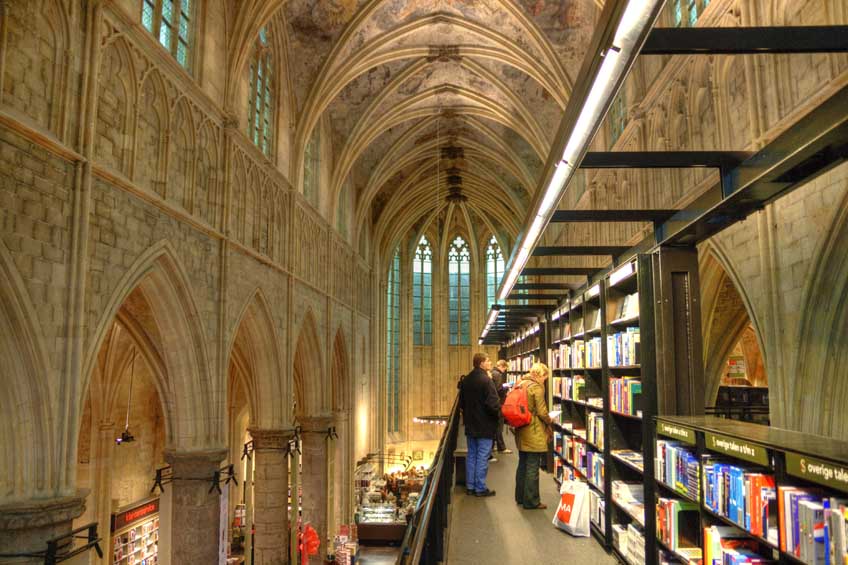 Altaïr (Barcelona, Spain)
Founded in 1979, it brags about being Europe's largest bookstore specialized in the travel industry. It is a "cultural space, a meeting point for exchanging ideas, networking for travelers, project development and, more and more, a space for cultural activities linked to the traveling world". In its basement, there is a cafeteria with music and exhibition of handmade jewelry and other objects from other cultures.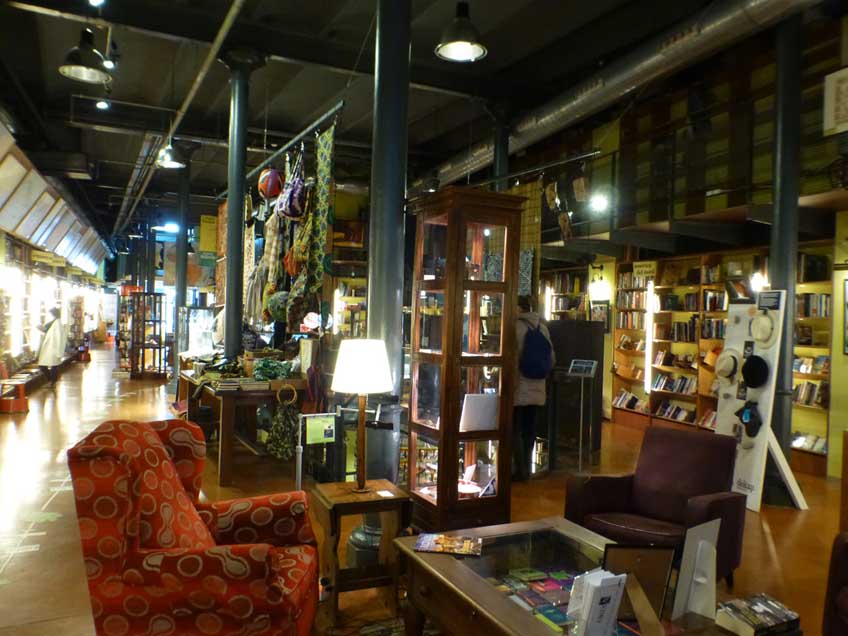 Foto de Blog Escola de Libreria
Shakespeare & Company (Paris, France)
This is place is both a bookstore and a library specialized in Anglo-Saxon literature. As read in Wikipedia, "the first floor works also as a refuge for travelers, known as "tumbleweeds". They are provided shelter in exchange for some work hours at the bookstore every day. The basement offers a "wishing well" spot where the travelers can toss a few coins every now and then. Terenci Moix got to spend a few nights at the bookstore".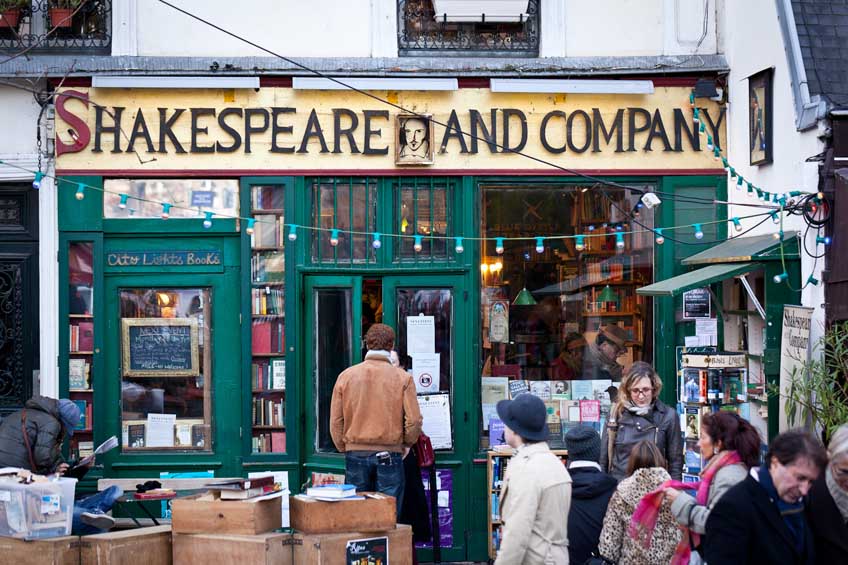 The Bookàbar Bookshop (Rome, Italy)
This bookstore is located in the heart of the city of Rome; it is specialized in arts—which is something pretty obvious if you take a look at the place's design and decoration.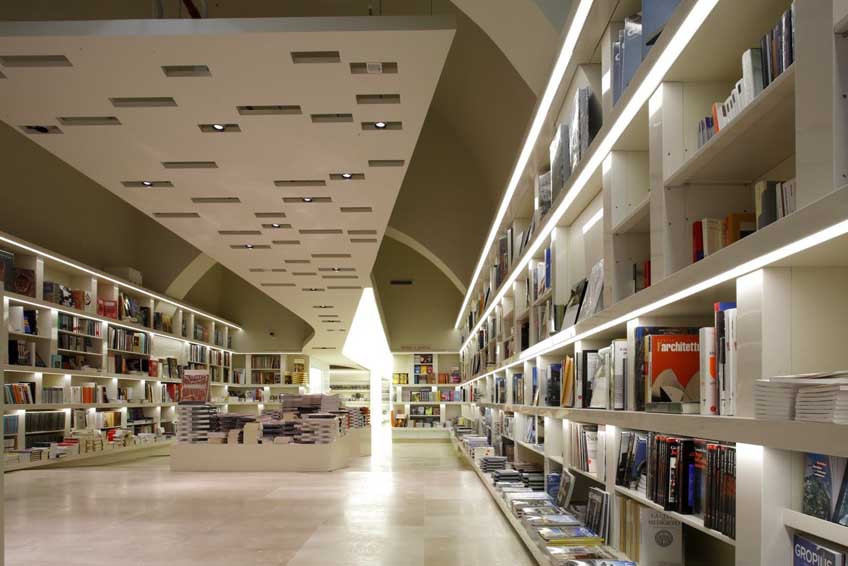 Barter Books (Alnwick, United Kingdom)
Antiguedades y libros de segunda mano es lo que ofrece esta librería. Siendo una de las librerías de segunda mano más grandes de Europa y considerada, por sí misma, como un reclamo turístico. Está ubicada en una antigua estación de tren victoriana.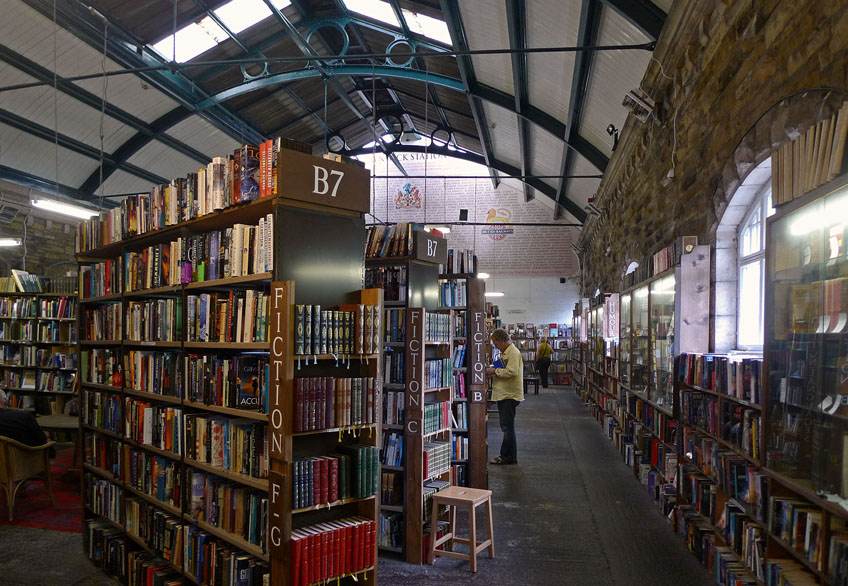 Foto de pHimages
Leakey's Bookshop (Inverness, Scotland)
This is Scotland's largest bookstore and it has a wide used-book catalog. It was founded in 1979 and it is located in an old church—in the jaw-dropping Scottish Highlands area.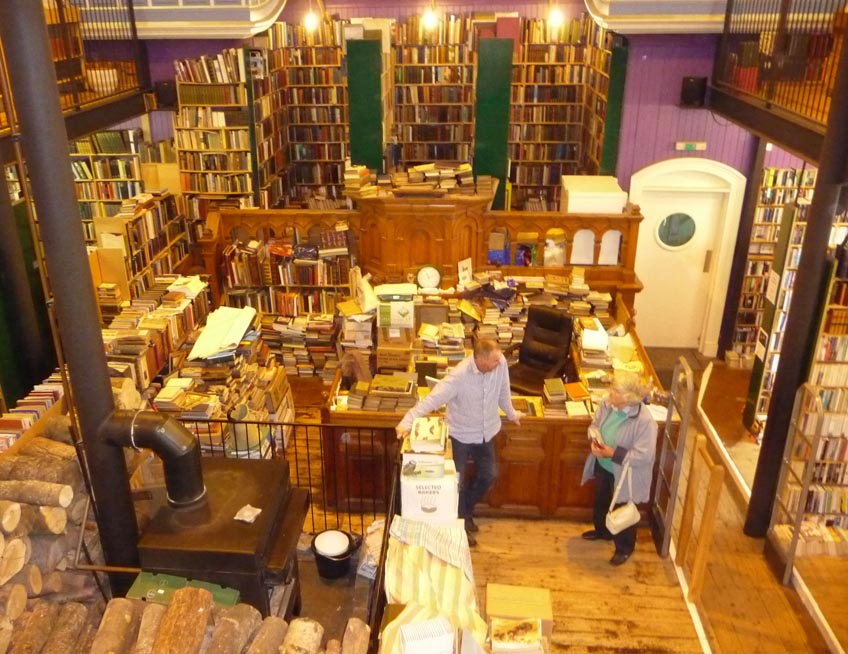 El Ateneo Grand Splendid (Buenos Aires, Argentina)
This bookstore stands out by the fact that it is located were the Grand Splendid Theater was once located. It was opened in 1919 with four rows of boxes and a main floor with a capacity of 500 people. The bookstore preserves, to this day, the original architecture in mint state, as well as the velvet curtain. The old stage is now used as a restaurant and a candy shop, where you can actually listen to music while reading.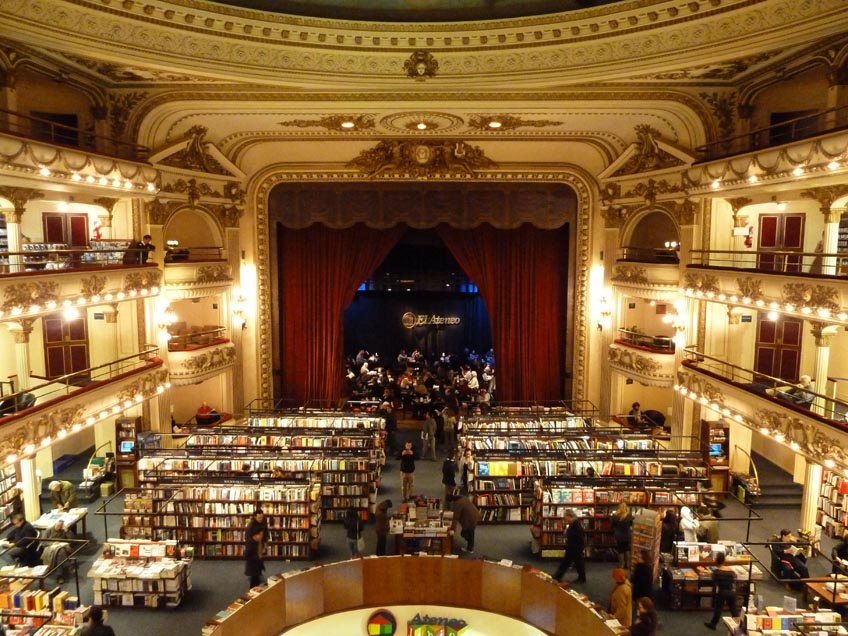 Librería Puro Verso (Montevideo, Uruguay)
This bookstore is located in the first floor of a beautiful Art Deco building that was built in 1917. It belongs to the National Heritage of Uruguay. The building has some amazing stain glasses with an integrated clock, one of the oldest elevators of Montevideo, a restaurant and some astonishing view of the city.

Librería El Péndulo (Ciudad de México, Mexico)
There are, in the present moment, as many as six bookstores in Mexico D.F. with the same characteristics: open architecture and bright eclectic decoration, along with the coffee-shop-type tables, its lounge areas and the piped music. This place is specialized in literature, arts and humanities.