This post is also available in: Spanish German
Where to eat in Menorca
1. Cuk-Cuk
Located in the old part of town in Ciutadella, the Cuk-Cuk is more than just you regular restaurant, it is both a gastronomic and cultural experience. Considered one of the best restaurants in Menorca, Cuk-Cuk offers cocktails preparation courses and Mediterranean and International cuisine workshops adapted to each year's season–all of them are held in privileged environments. This restaurant organizes excursions that allows the attendee to get to know the true essence of Menorca better–such as a visit to a cheese factory or a boat ride at sunset
C/ Sant Pere de Alcántara, 13
07760 Ciutadella de Menorca
971 380 703 / 675 263 368
2. Fang i aram
If you are looking for vegetarian restaurants in Menorca or even vegan ones at this island, you will find in Ciutadella the restaurant 'Fang i Aram'–recommended for the excellent quality and originality of it gastronomic proposals. They do pay attention to detail here, as a matter of fact, it is one of the best restaurants of Menorca where you can eat healthy at affordable prices. All of their products are ecologic and are carefully picked. They have a menu for kids, with vegan options–the service is second to none.
Carrer Gabriel Martí i Bella, 11
07760  Ciutadella de Menorca
3. Mestre d'aixa
The restaurant Mestre d'aixa, as its very name says, could very well be translated as 'small vessels manufacturer'. The restaurant is located at the Mahon port and is a great option if you do not know where to eat in Menorca and are looking for an original proposal, since this place is kind of moving away from the gastronomy of Menorca in order to embrace a very avant-garde proposal where the fusion of tastes and season products play an important role. Also, apart from a restaurant is also a wine bar.
https://www.facebook.com/Mestre-daixa-496411807219436/?fref=nf
C/ Andana de Llevant, 209
Teléfono:
971 96 68 01
4. Passió Mediterrània
Regarding Mediterranea proposals of Menorcan cuisine restaurants, with an innovative and creative touch, and also at the Mahon port, we find the Passió Mediterrània restaurant. This is a welcoming restaurant that stands out for having a menu that improves every month, with proximity and always-fresh products. Popular by it "sobrasada" croquettes and its wide range of fish and seafood dishes.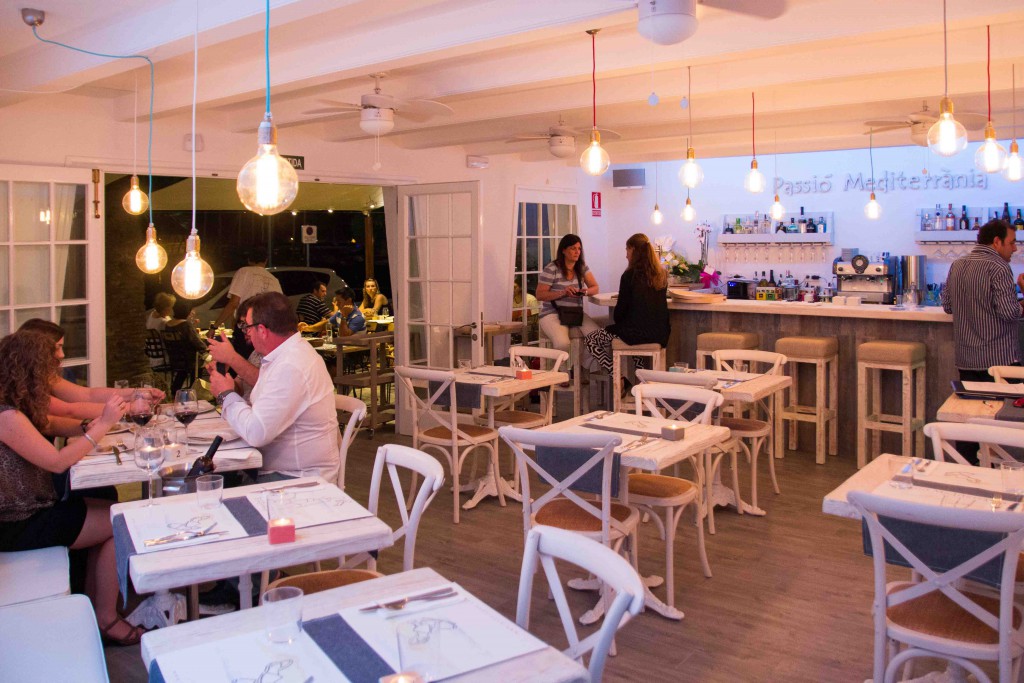 Moll de Llevant, 298
Puerto de Mahón
07701 Mahón
971 35 47 04
5. Es Molí de Foc
We can tell you that a visit to the village of Sant Climent is well worth your while, even if it is just to tastes their rice dishes at this restaurant, Es Molí de Foc. This old mill converted into a restaurant offers a nice decoration that accompanies the spectacular presentation of its dishes. Besides, they have a beer factory so it is possible to enjoy a homemade beer with your meal. And, although its popularity comes from the rice dishes, it also stands out for the great assortment of wines and an excellent service they offer to its clients.
C/ Sant Llorenc, 65
07712 Sant Climent
971 153 222