This post is also available in: Spanish German
Fiat was founded in Turin in 1888, being the acronym of Fabbrica Italiana Automobili Torino. In 1967 Fiat presented its most iconic vehicles: the Fiat 500, a vehicle was responsible to motorize Italy after the war and ended up becoming nothing but an icon.
This model was launched to the market under the name Nuova 500, differentiating itself from its predecessor, the Fiat 500 Topolino. It was designed by Dante Giacosa and, after a few versions, the production was stopped in 1975 with almost 4 million units sold.
In 2007, Fiat took the helm of its mythical 500, offering a new urban look, based on the original models' lines. In 2008 it was picked as the European Vehicle of the Year.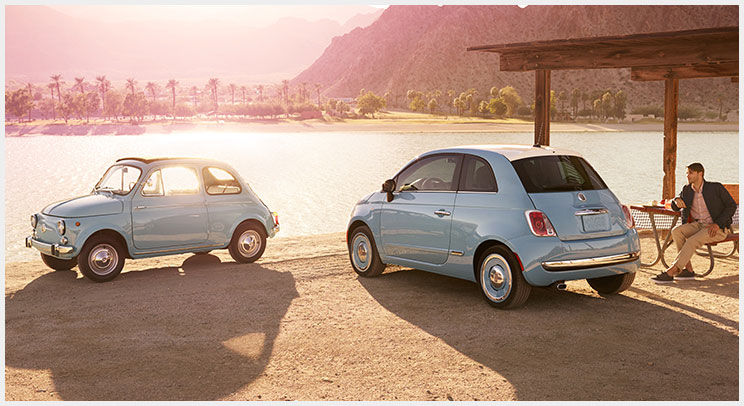 Today, we are going to go over its history through pictures of this vehicle that has become a social phenomenon.
1.957 – Fiat Nuova 500, first series
This model was conceived as a model that had to be competitive on pricing. This version was launched with just two seats, yet with a 70-kilogram trunk capacity; which was something very valued in that time period.
It had a maximum power of 13 horsepower that allowed it to reach up to 85 km per hour and a gear box of 4 speeds.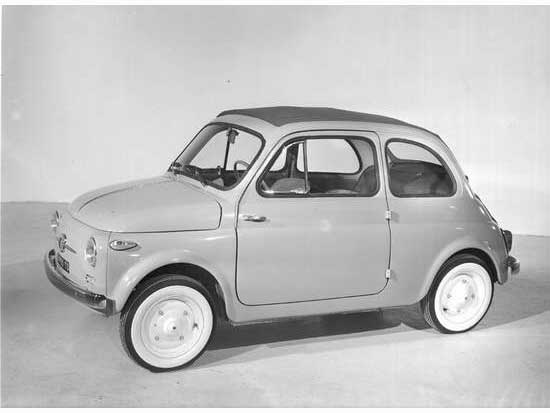 1.957 – Fiat 500 Normal y 500 Economic
These two models were presented together in 1957; they had a few variations from the previous model with better features: the possibility to fit four people and a more powerful engine (going from 13 horsepower to 15 horsepower) and reaching 90 km per hour.
1.958 – Fiat 500 Sport
This model was launched in 1958; the Sport versión had a hard roof and included a red stripe. Besides, it had a more powerful engine, 21, 5 horsepower. A year later, a new version with sunroof was presented.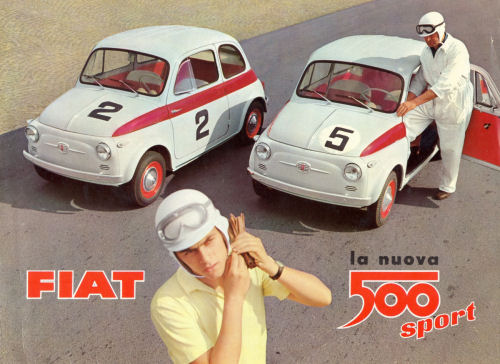 1.960 – Fiat 500 Giardiniera
In 1960 the Fiat 500 was launched in a family version, the model Giardiniera. It had a 17 horsepower engine that allowed it to reach 95 km per hour.


1.960 – Fiat 500 D
This model was launched in 1960 with the same engine of the Sport model and some variations in the front lateral turn signals, in the rear optic group and a canvas roof.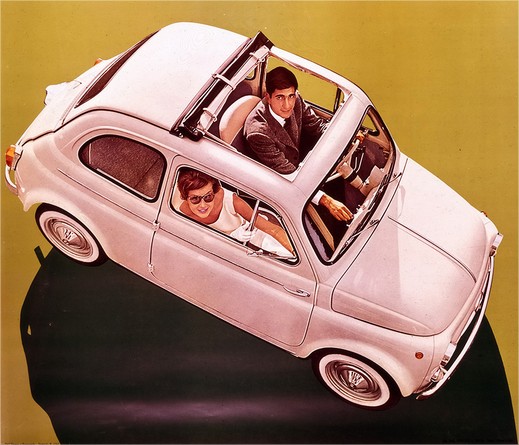 1.965 – Fiat 500 F
In 1965 the model F of the Fiat 5 is launched, being the first time where the hinge was located in the front part (being concealed) and, therefore, the door handle was placed to the rear part, just like it usually is nowadays.
The engine had 18 horsepower, which allowed it to reach 95 km per hour, although it also increased the fuel consumption as well as the weight. Also, it included improvements in the clutch, transmission shaft and the differential.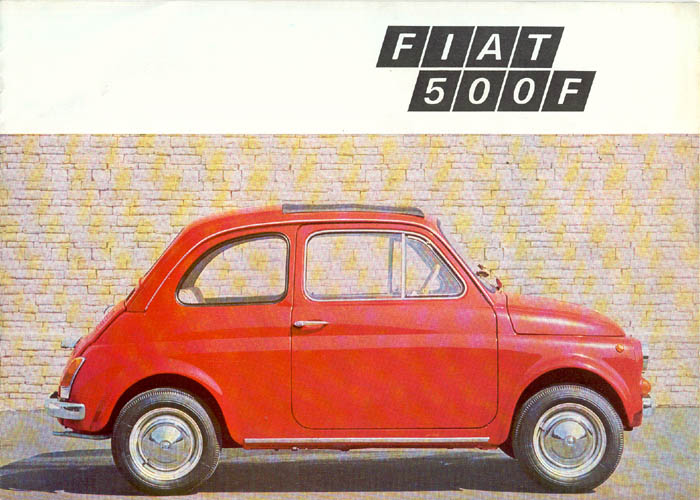 1.968 – Fiat 500 L
The main change was carried out in the interior, which was much more modern. It included a renewed dashboard and was a model with much more comfort and stylish that was committed to satisfy a more demanding customer, hence the L in the branding, from the word "Lusso".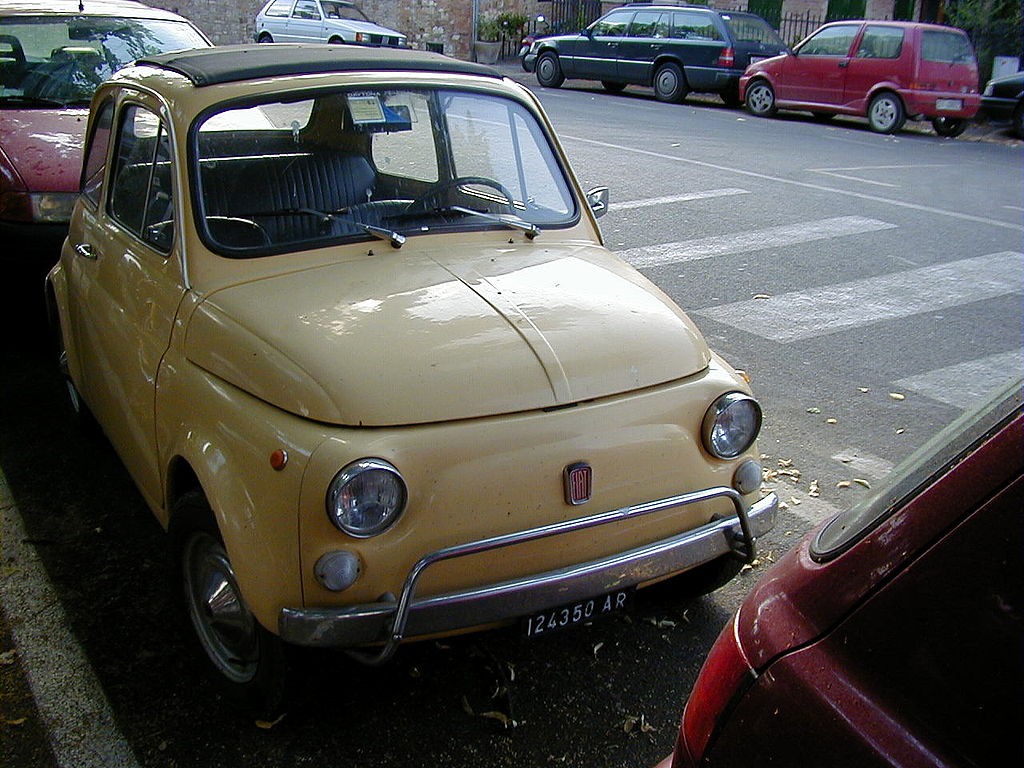 1.972 – Fiat 500 R
In 1972 the last model Nouva 500 hit the market: the Fiat 500 R ("Rinnovata" in English "renewed") which was in production up until 1975. It was more austere than the previous model and was designed to take over the previous model for that matter.
2.007 – The Fiat 500 relaunch
50 years after the very first model, the Fiat 500 was relaunched as a modern reinterpretation of the original design from 1957. The starting point was the Fiat Trepiuno Concept; a prototype presented in Geneva Autosalon in 2004.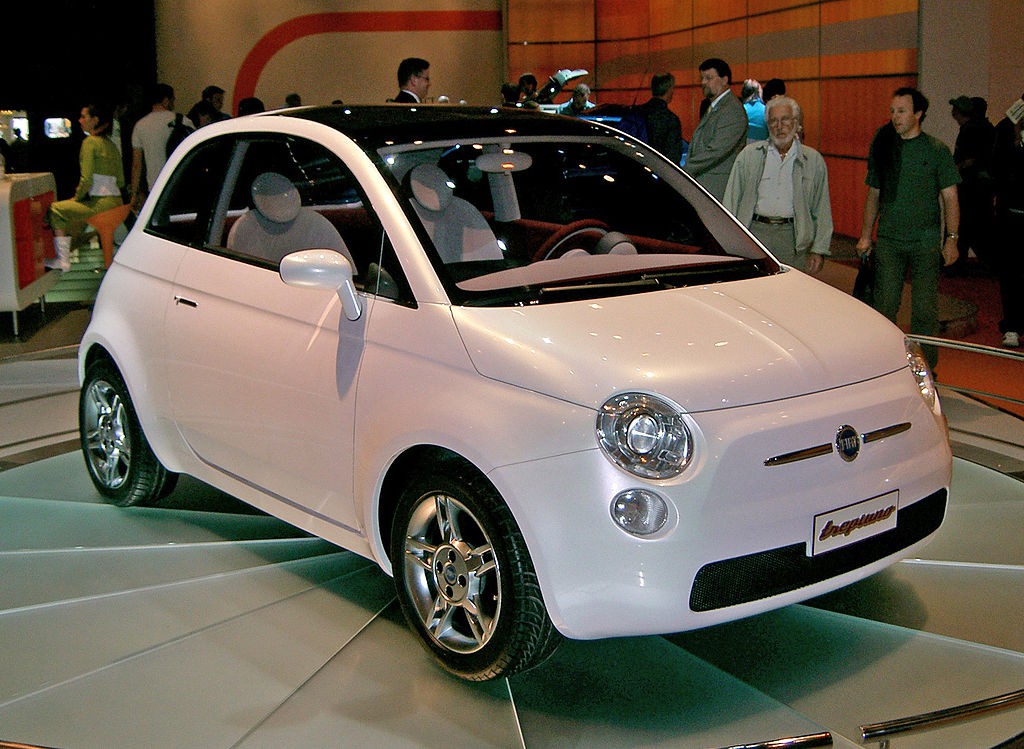 Fiat Trepiuno Concept (Salón del Automóvil de Ginebra, 2.004)
Fiat 500 (2.007)
2.008 – Fiat 500 Abarth
This is a special edition model of the Fiat 500 manufactured by the company Abarth & Co, which is specialized in creating vehicles with better features based on retail models.
2.009 – FIAT 500C
This was a convertible versión presented at the Geneva Autosalon in 2009.
2.012 – Fiat 500e
Fiat presented this model at the Los Angeles Autosalon in 2012. The Fiat 500e is sold since 2013 in the United States and it was manufactured at the Chrysler Toluca production plant.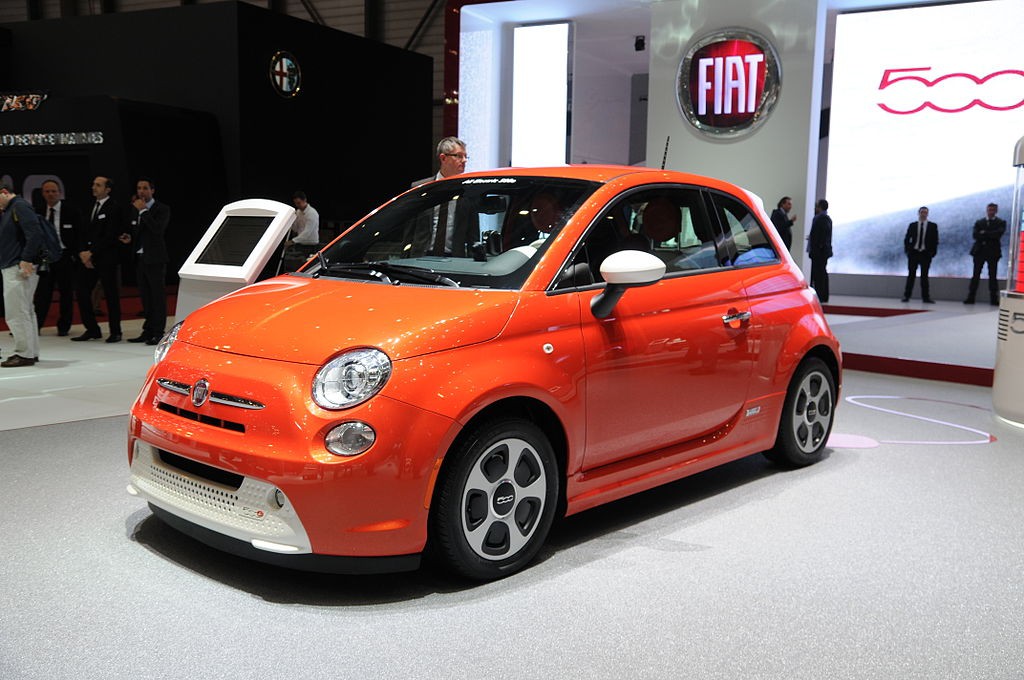 2.015 – Fiat 500 Vintage '57
This model was presented in early 2015; this version wants to pay homage to the iconic Made in Italy in 1957. It is available exclusively in a saloon version. It stands out for bringing back the classic logos, both in the steering wheel and the exterior; it also includes white chromed rims like the ones it had back in the days.

Other special and limited editions
2.008 – Fiat 500 by Diesel
Special edition made by the clothing company Diesel. Later on, in 2010, a convertible version was launched as well.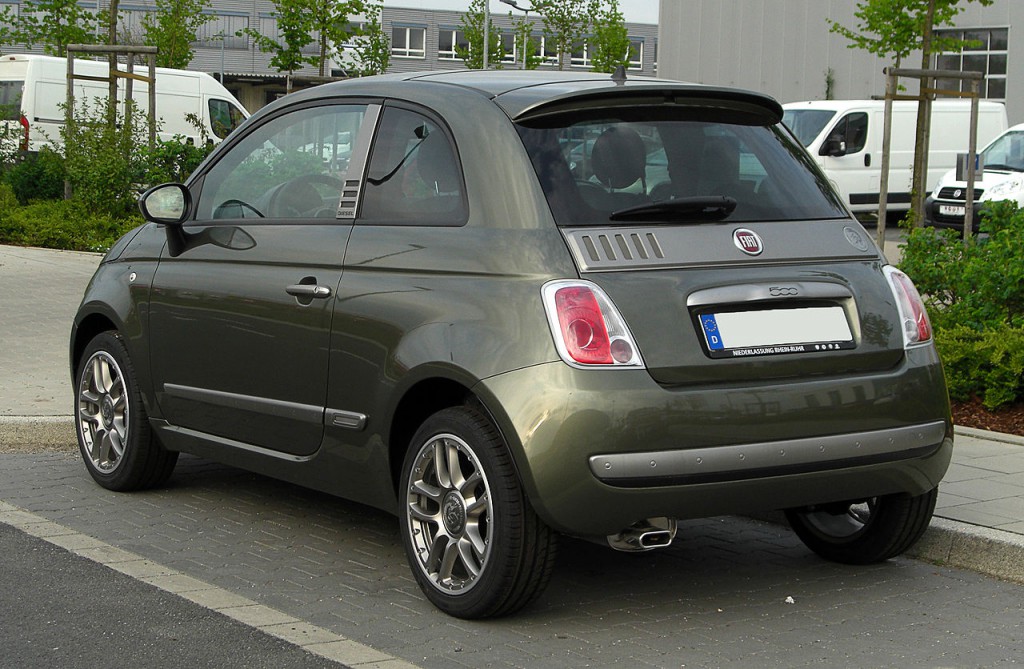 2.008 – Fiat 500 Diabolika
This was a numbered limited and special edition, with only 50 units developed by Studio Torino for the European market.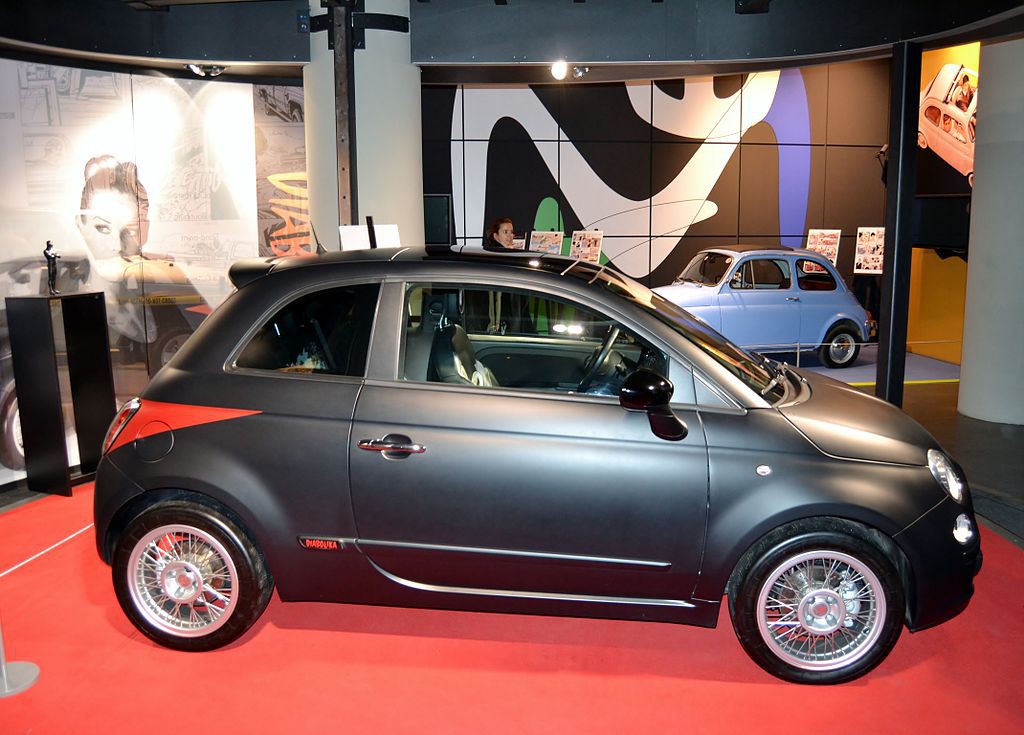 "Fiat500Diabolika3" by SurfAst – Own work. Licensed under CC BY-SA 3.0 via Wikimedia Commons.
2.009 – Fiat 500 Barbie
There were as few as five units manufactured at an approximate price of $ 100.000 apiece. It is based on the European saloon-like bodywork of the Fiat 500 and is the product of collaboration between the Stile Fiat Center and Mattel in order to commemorate the 50th anniversary of the Barbie doll.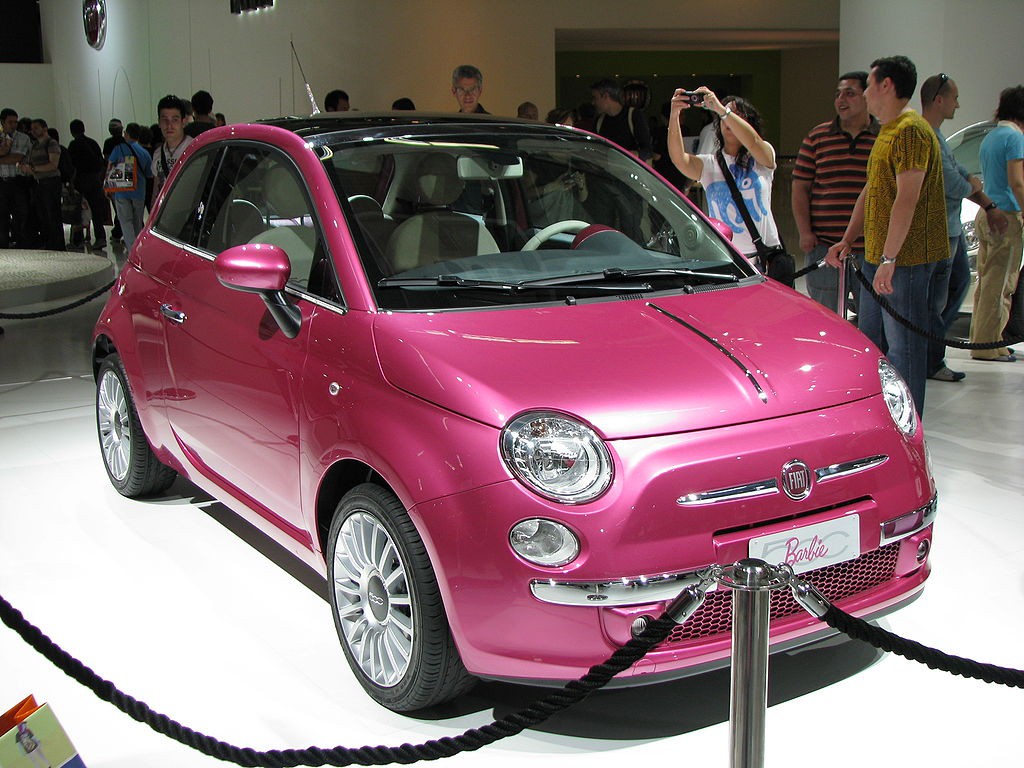 2.009 – Fiat 500 Pink
This model is an adaptation of the Fiat 500 Barbie with an affordable Price. In Spain the price is around 15.000 €. It also had a convertible version and it characterized by the so-called Flamingo Pink color. This model was created after a survey conducted on Facebook in order to weigh the interest of a pink color version; its name was also decided through that survey. Other options such as Candy, Lollipop, Pinkaddict or Neo Pink were rejected and name chosen was Pink or So Pink, depending on the market.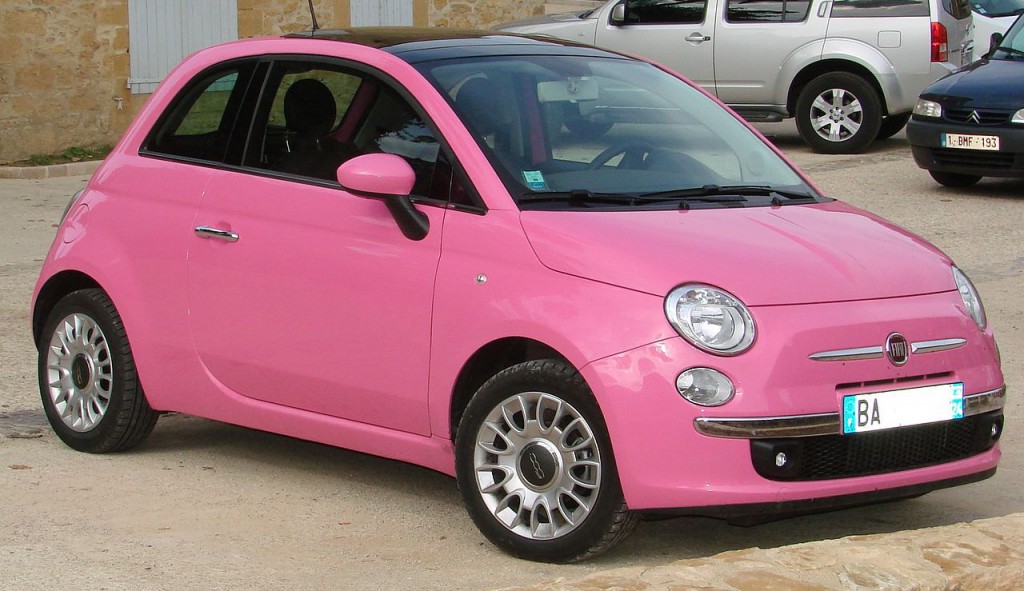 2.010 – Fiat 500 Rosso Corsa
This was a 250-unit limited edition in the classic red-colored Italian racing cars.
2.011 – Fiat 500 by Gucci
2.011 – Fiat 500 America
This model was a limited edition of 1000 units (500 saloon models and 500 convertible models).
2.013 – Fiat 500 GQ
This model was a product of the collaboration with the magazine for men.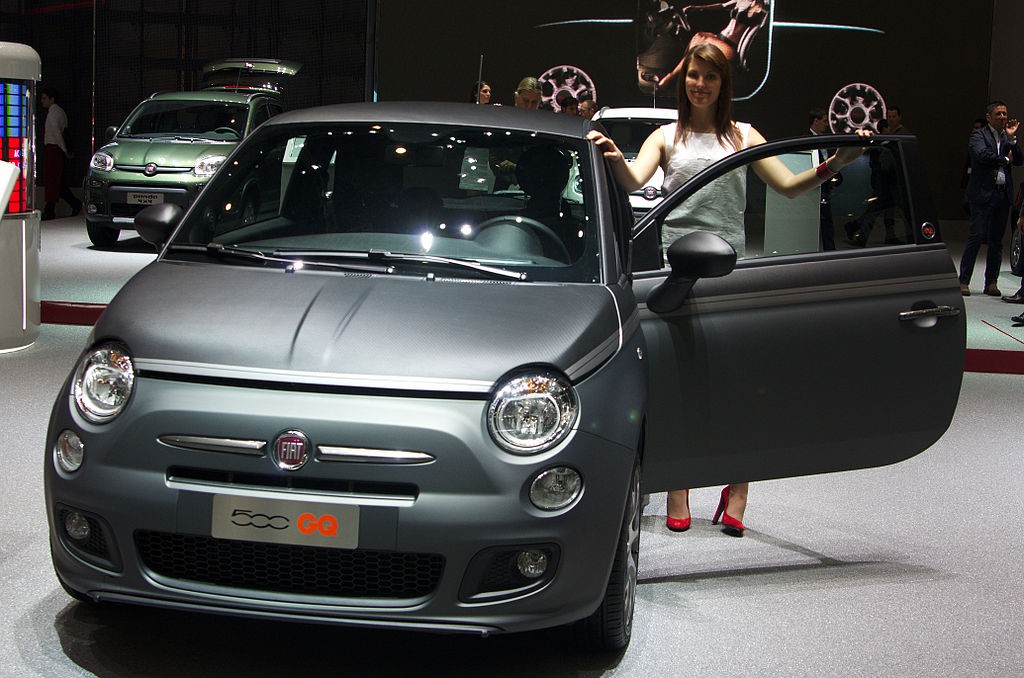 Later on in 2014, a new edition was manufactured.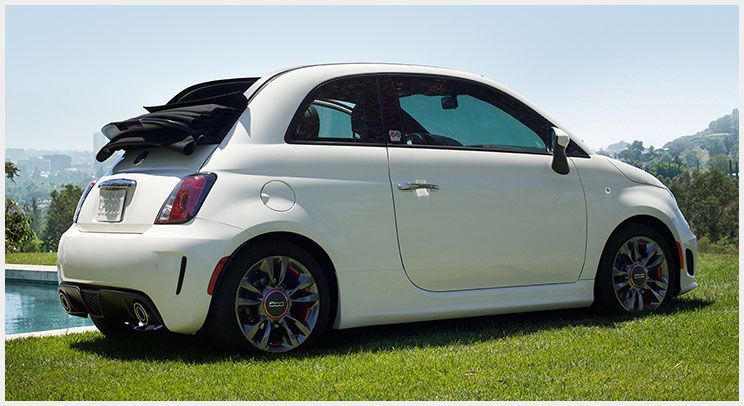 Our review through the history of the Fiat 500 came to an end. We would love to hear about your favorite model. By the way, if you happen to love this car as much as we do, be sure to remember that we do have it in our fleet of rental vehicles so that you can enjoy it during your vacation.