This post is also available in: Spanish German
Hyundai Tucson became today the newest addition to our rental car family in Record Go. From today through December 15th, 2015 it is up for grabs at our airport offices of Malaga and Alicante.
Hyundai Tucson is the most important launch of the South Korean manufacturer for this 2015.
This is a very lightweight SUV category vehicle (it stands for Sports Utility Vehicle). Instead of confronting the Nissan Qashqai or the Renault Kadjar, he'd rather compete with the big guys, namely the Mazda CX-5, BMW X1 or Mercedes GLA. In order to dare to do that, this vehicle has improved its quality, in comparison to the previous model, so that it has a more premium touch.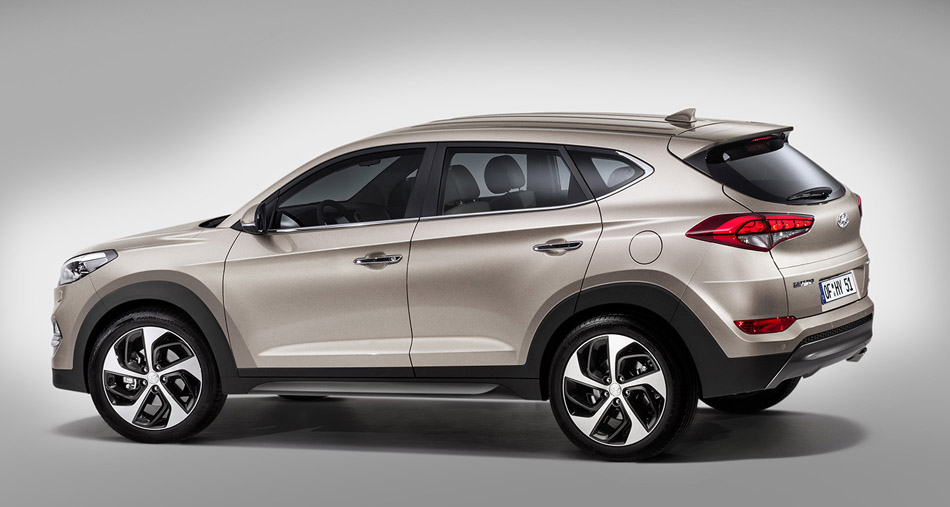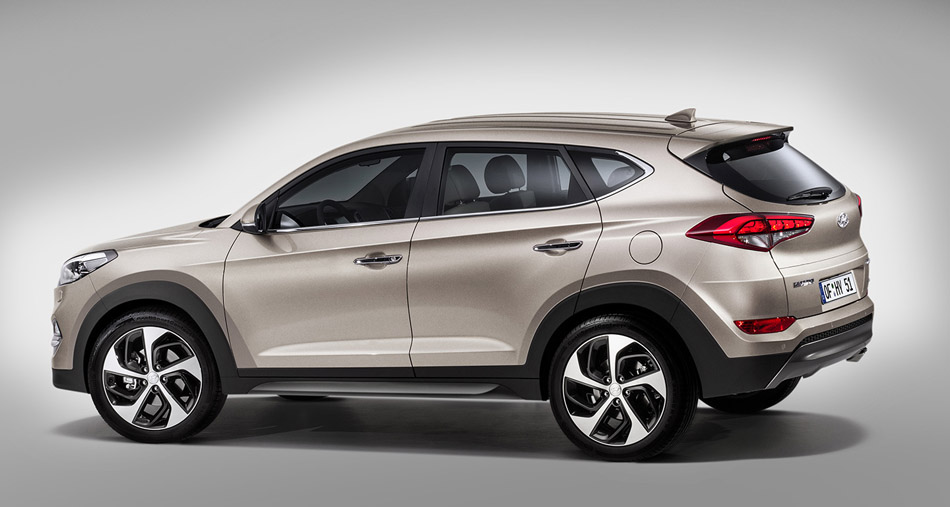 This model replaces the Hyundai ix35, which has been extremely successful sales-wise in Spain, by improving the dynamics and the interior. The name is well-known in Europe since this was the name established for the Hyundai SUV vehicle before the arrival of the ix25 in the old continent, as opposed to the rest of the planet, where the last name Tucson has always been there.
The Hyundai Tucson is an impressive vehicle of 4.475 meters of length, although the design makes you perceive it much smaller. Talking about space, it offers a 513-liter trunk capacity for you so that you can carry almost anything you can imagine.
The Hyundai Tucson was designed to make the most comfortable driving experience possible. First of all, the seats feature a smooth to the touch fabric and it feels like they hug you. Second of all, the interior is so spacious, there is enough room for the head, shoulders and legs. As an additional feature, it offers the possibility to recline the back seat, which is rather unusual thing.
Also, the driving experience on the road is pretty comfortable and it provides great firmness on the curves thanks to the multilink suspension. Those traveling in the back seat will definitely see what we are talking about here.
The version we do have available for rent in Record Go is the CRDI 1.7 with 115 horsepower. In Malaga we have the Klass finish and in Alicante we have both the Klass and the Tecno finishes available.
The Klass finish includes 17-inch alloy rims, automatic air conditioning system, lateral range lights, front fog lights and rear LED lights.
On the other hand, the Tecno finish includes, chromed grid, Bluetooth navigation and 8-inch touch panel, front/back parking sensor, rain sensor, enhanced dashboard, heated seats, lane departure warning system, road sign recognition system, smart key and interior electro-chromatic rearview mirror with compass.
You cannot say you do not feel like driving around one of these!