This post is also available in: Spanish German
Today, we suggest you a route that is just about as classic as spectacular to be made in Majorca: it is the Sa Calobra and the Torrent de Pareis settings, in the heart of the Sierra de Tramontana.
The Torrent de Pareis is a 3-kilometer long canyon, with 200-meter high vertical walls, eroded by the action of the torrential water on the calcareous rock throughout thousands of years. This canyon starts on S'Entreforc, where this canyon converges with two other torrents: the torrent of Lluc or Albarca and the torrent of Gorg Blau. This whole place has an incredible precipitous beauty that was declare National Monument in 2003.
The setting is just amazing, and its natural mouth is Sa Calobra, a round-stone small bay located in the middle of two mountains that will blow you mind. For your information, a few good restaurants are at your disposal, although a little pricey.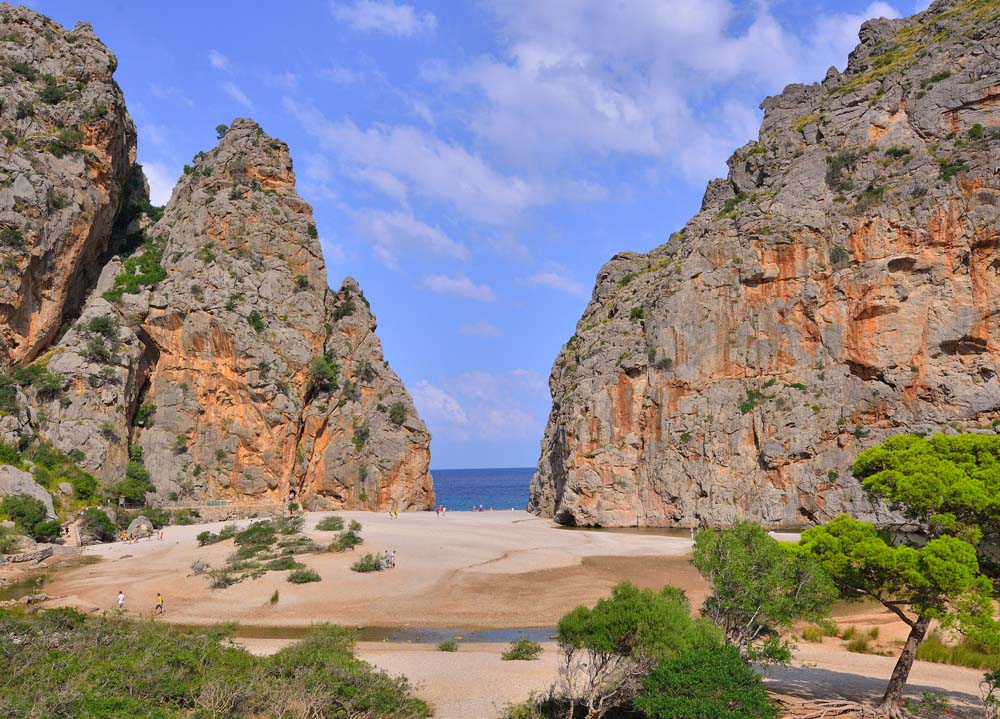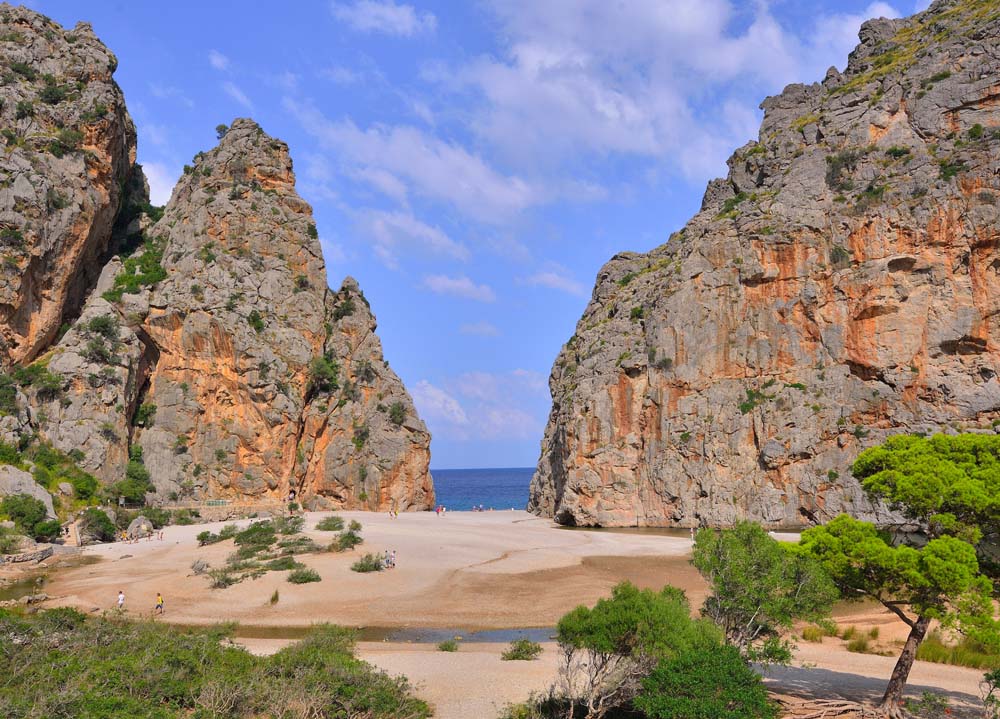 A very beautiful excursion to Sa Calobra is available for you by boat. The trip starts off from the Port of Soller and you get to admire the Sierra de Tramontana from the sea. If you are not too fan of boat trips, you can also rent a vehicle and get there in a crazy zigzag road that makes sure you witness some of the most unbelievable curves in the so-called 360-degree Tie Knot.
Once in Sa Calobra, if you want to go to the Torrent de Pareis by foot, do take into account that the tour is only passable when there is no water. It is visited by many tourists from all around the world in their vacation; hence you may want to avoid doing it in August. Fortunately, both in low and mid season, this place is almost deserted. In this area, you will find a great amount of flora species, 30 of them are autochthonous from the Balearic Islands. There is fauna specimen such as Ferreret or Balearic Sapillo, an amphibian autochthonous from Majorca that was thought to be extinguished until 1980, but it managed to survive in inaccessible areas of the Sierra.
From Sa Calobra, you may take a 1-kilometer walk which is pretty achievable, with a just a 5%-slope.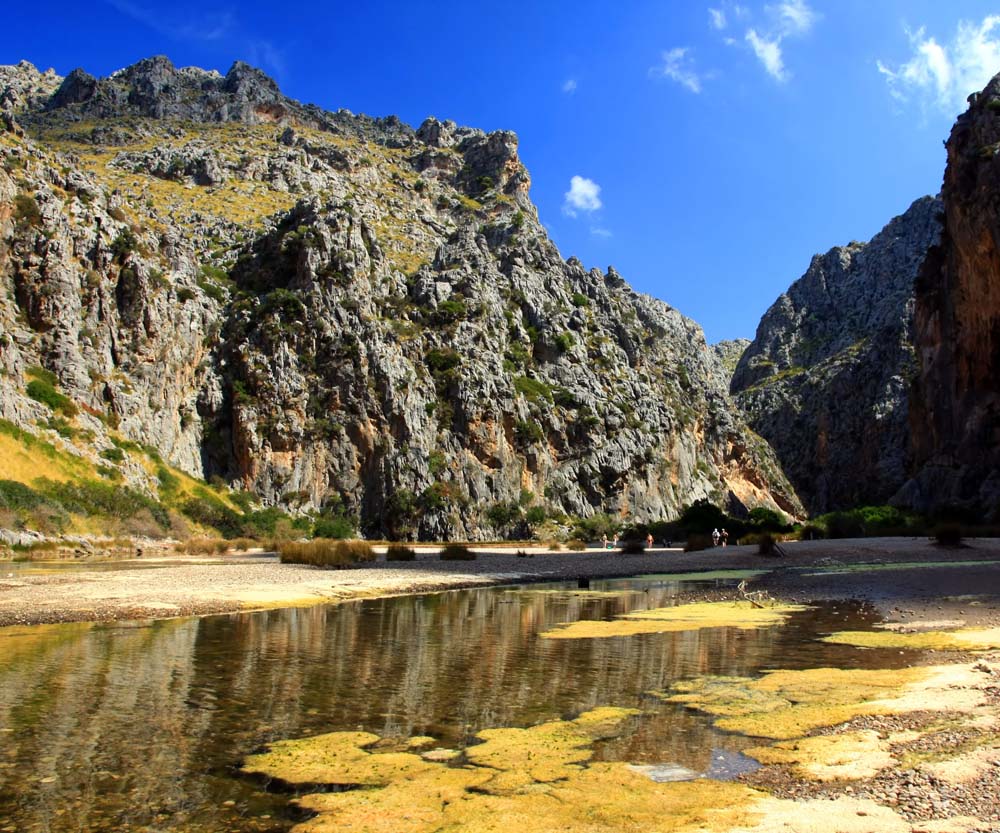 If you are brave enough to get to Torrent de Pareis by it most complicated side, that is, from the interior to Sa Calobra, you can leave from Escorca, walk down the Lluc's river-bed and go through S'Entreforc, Gorg des Capella, the Cova des Romegueral, the Pas de S'Estalo and the Gorg des Degotis until you reach your destination. We would like to point out that this version of the Torrent de Pareis is an excursion labeled as very hard, suitable for experienced guides, and only if we are fit and with a good technical preparation. This is a 5-kilometer walk that is made in 4-5 hours with experienced mountaineering people.