This post is also available in: Spanish German
A new vehicle has just joined the rental fleet of Record Go: the Volkswagen Polo. A lot of you have been inquiring about this particular model, so we heard you all and decided to include it in our vehicle family.
Ever since the Volkswagen Polo was launched to the market in 1975, over 14 million units have been sold. These numbers clearly show that a lot of people are infatuated with this car, we mean people galore.
For the time being, this car is up for grabs at our Malaga and Alicante airport offices; they belong to our category C1, by the way.
The finished we picked for you is the Advance, halfway between the Edition and the Sport. This model is equipped with radio CD and air conditioning, which is a must during our vacation time in Spain so that you can have a cool experience.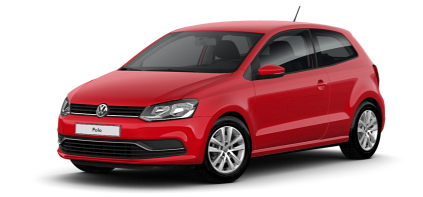 It also comes with a hill hold control assistant, multi-collision brake system, start/stop function and a steering wheel, stick shift and handbrake finished in leather.
Regarding the engine specifications, we do offer both the regular 1.2 TSI with 90 horsepower and the diesel 1.4 TDI with 90 horsepower versions with an estimated 4.7 and 3.4 liters per 100 kilometers respectively. Both versions have a 5-speed gearbox.
We know you all love spacious trunks. In this sense, the Volkswagen Polo Advance becomes particularly convenient since it has a two-height setting, handbag hooks and a lighting system. The trunk has a 280-liter capacity that can be extended up to 952 liters if the back seats are tilted.
In a nutshell, the Volkswagen Polo Advance is a very comfortable vehicle with an amazing set of features that will help you enjoy your well-deserved vacation.