If you're so keen to go on a trip it's driving you up the walls, but you have no idea where to find the time, we offer you the best plans for enjoying the best weekend getaway in Spain. Because you can do a lot in three days, and you don't have to resign yourself to staying at home on your days off, we encourage you to think about a weekend getaway, to plan and not miss the opportunity to get to know each and every one of the wonderful destinations we've selected for you.
Whether you're more of a mountain or a beach person, or if you prefer to disconnect, discover new places or enjoy different types of leisure, Spain is full of places that adapt to you and your tastes. Don't risk missing out on all these.
Weekend getaway in the interior of Spain; relax and enjoy three days in the mountains 
If the priority on your weekend getaway is to enjoy nature and the mountains, and why not, mountaineering activity, there are three destinations that are sure to make an impression on you, because besides being able to enjoy all these benefits, you'll discover landscapes that seem to come straight out of a film:
Valle de Baztán, Pamplona.
With an area of ​​364 square kilometres, the Baztán Valley is the largest municipality in Navarre. To it belong the localities of Elizondo, Amaiur-Maya, Erratzu, Azpilkueta, Arizkun, Elbetea, Gartzain, Lekaroz, Ziga, Aniz, Berroeta, Almandoz, Irrutia, Arraioz and Oronoz-Mugaire.
It's a magical and peaceful place where you can relax and enjoy its landscapes and nature. Totally recommended for a weekend getaway.
Lagunas de Ruidera, Castilla-La Mancha.
The Lagunas de Ruidera Nature Reserve is a protected natural area in ​​Castilla-La Mancha consisting of a total of 16 river lakes along the Guadiana Viejo valley. Incredible, right? A beautiful and impressive landscape that you're sure to want to discover.
A weekend getaway at the seaside; places where you can disconnect 
If, on the other hand, you're more a sea person, but you don't want to give up the chance of disconnecting in a place that is almost a fantasy, there are three perfect destinations for you in your weekend getaway:
'Costa da Morte', A Coruña.
The famous Costa da Morte is located in the northeast of the peninsula, in the region of A Coruña, and has been declared a special area of ​​conservation. A place to lose yourself among mysteries, legends and myths, while of course being immersed in absolutely magical landscapes, essential in a weekend getaway. Are you going to risk missing out on it?
Ruta del Flysch, Euskadi.
If you're one of those people who like to keep their brain active during their moments of rest, without a doubt the Ruta del Flysch will do more than just hold your attention. It is a natural history route that will transport you back 60 million years, and on which you'll discover how nature has evolved over all this time, and the impact that it has had on the landscapes of Euskadi. An impressive trip that will leave you amazed!
Cabo de Gata in Almeria is part of the Cabo de Gata-Níja Maritime-Terrestrial Nature reserve, one of the peninsula's great gems of nature. A place for conserving natural ecosystems, it has served as a base for research and education regarding the natural environment. It has 63 km of coastline, where you can discover its cliffs and seabeds, a large number of species of fauna and flora for the more curious, and of course, architectural sites as striking as the Cabo de Gata Lighthouse and the Arrecife de las Sirenas.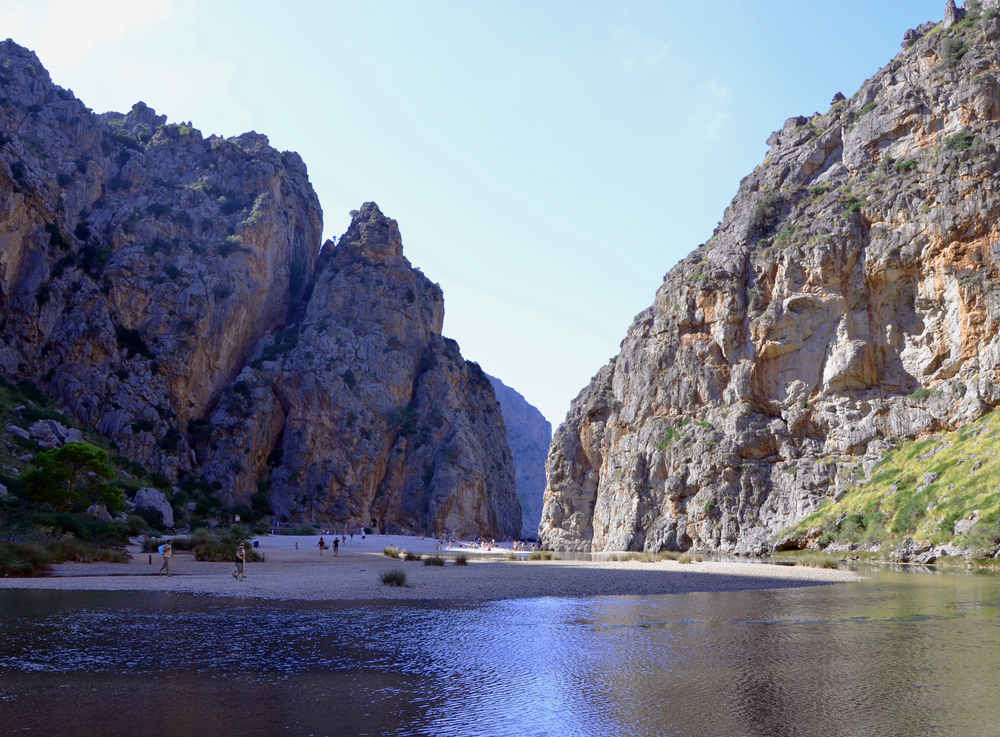 And if this leaves you wanting more… Urban leisure at the seaside! 
If you think that disconnecting at the seaside is a great plan, but you'll need a bit more urban activity on your weekend getaway, don't worry! We've also kept room for two perfect destinations for you:
Catalonia's Costa Brava territory extends from the town of Blanes all the way to the French border. With an extension of 214 km, its territory includes coves, parks and natural landscapes, as well as beautiful places to visit, such as Port de la Selva, Cadaqués, etc., and also a great deal of tourist activity, so going out for lunch, dinner or a drink won't be any problem. Don't think twice. Take a dip in the Costa Brava!
Museum of Arts and Sciences, Valencia.
And if what you prefer is a weekend getaway where you can nourish yourself in a more didactic way, the Museum of Arts and Sciences in Valencia is waiting for you. A place where you can enjoy and learn from nature in a more educational way, discovering the species it conceals and enjoying all the features available to young and old alike. A perfect place to visit as a family, and one that is sure to provide fun, learning and entertainment for the whole family.
Recreational weekend getaways in Spain; have fun! 
Excitement, fun, adrenaline … if these are the things you're looking for in your weekend getaway, you mustn't miss visiting the Port Aventura theme park (in Salou), the best weekend getaway destination to enjoy in the company of all your friends, and also as a family.
Discover all its rides, and have a whale of a time!
Weekend getaways: urban leisure 
But if what you prefer is urban tourism, Spain is full of wonderful cities and communities to discover, where you can enjoy its heritage, its nooks and crannies, culture and traditions, as well as restaurants, bars and places of recreation – from cinemas and theatres to a thousand and one other options.
You may already be familiar with the most outstanding cities in Spain, like Madrid and Barcelona, ​​but what about Aranjuez? And the community of La Rioja?
Aranjuez is one of the destinations we recommend if what you prefer on your weekend getaway is to discover a new city that brings you everything from natural areas, parks, etc., to architectural sites, history and a great deal more.
And if, apart from that, you're also a wine lover, La Rioja is a compulsory destination on your weekend getaway. Its wine route is, without a doubt, an opportunity to discover the essence of La Rioja, its art in the creation of high quality wines and a weekend outing that you'll enjoy to the full.
So, what do you say? Are we off on a weekend getaway in Spain? Take a look at the car hire deals and discounts on our website and book your getaway now.