This post is also available in: Spanish German
Murcia is a región of sun and beaches, but you can definitely enjoy a whole lot of monuments and interesting cities. Besides, it offers a humongous natural reserve with a lot of touristic options. On another note, its calm waters make Murcia a unique region where the visitor can practice various water sports.
In a nutshell, there are lots of things to see in Murcia: a lot of trails to complete, a lot of beaches to enjoy and many monuments to visit. We are going to start off our post about what to do in province of Murcia and also, we will review another section called what to do in Murcia City.
What to do in the province of Murcia
Regional Park of Sierra Espuña
The Sierra Espuña Park, belonging to the Betica Mountain Range, is a thick park of common pines and Aleppo pines. This is, hands down, one of the most beautiful parks of Murcia. The 25.000 hectares of this park take us through Mula and the Valley of Guadalentin. In the park we can see a lot of protected species such as royal owls and golden eagles.
You can enjoy the park in an active fashion with the various hiking trails or practicing climbing at the Barranco de Leyva, one impressive 200-meter limestone wall, with over a hundred trails.
Another very interesting option is to go through the park by bike. Espubike is a 146-kilometer mountain bike circular route that crosses the Sierra Espuña Park and its environment. The route is divided into sections with accessible routes for all levels.
These are constructions that date back from the 16th century that were used to collect the ice and provide the village of Alhama and surrounding areas. Nowadays these are not being used but there are as many as 25 preserved ones.
What is left to do at the Sierra de Espuña Park? Craftwork shows in the workshops of the Barrio de las Ollerías de Totana, archeological routes at the field of La Bastid de Totana and Los Villaricos en Mula. Also, you could take your time to visit some other singular spots such as the Torre del Homenaje de Aledo, the Castle of Pliego and its Agua street, the Castle of Alhama of Murcia, the village of El Berro…
La Manga del Mar Menor
La Manga is a 21-kilometer tongue of land that goes from the Cabo de Palos all the way to San Pedro del Pinatar and it separates the Mediterranean Sea from the Menor Sea. Its width can vary from 100 and 1200 meters, depending on the section.
The tranquility of its water make it a unique region to practice water sports such as sailing, windsurfing, canoeing, water ski, jet ski, scuba diving, etc. Also, we can find in this area some place where we can practice some other sports, namely tennis, paddle tennis, squash, go-kart, skating, mountaineering, hang-gliding, parachuting or horse riding.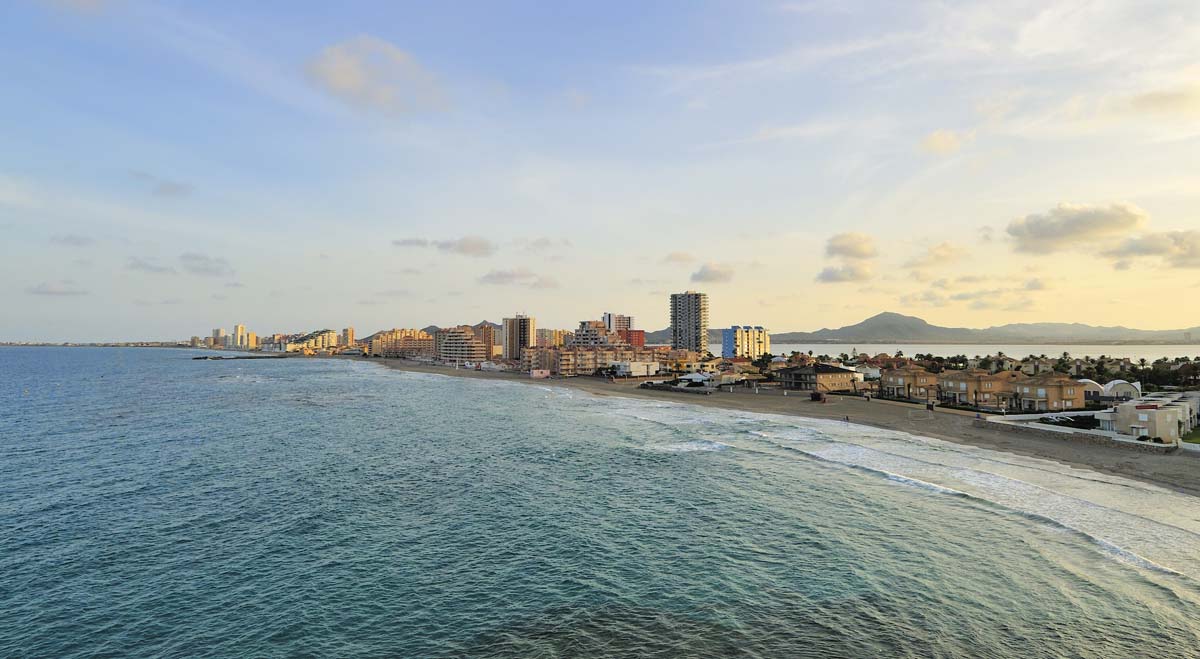 Cabo de palos
This is both a cape and a village. As a municipality, it has its origin in a fishermen village that has become a tourist spot. If you pay it a visit, you definitely cannot leave it without tasting the Mar Menor stew: a typical fishermen delicious soupy rice that is extremely rooted in the region's cuisine.
The bright-water and warm beaches of this beautiful area are known by its dunes. This is another area very suitable for water sports, especially the scuba-diving—also, it stands out by the nightlife with a decent assortment of nightclubs so you can party like it is your job.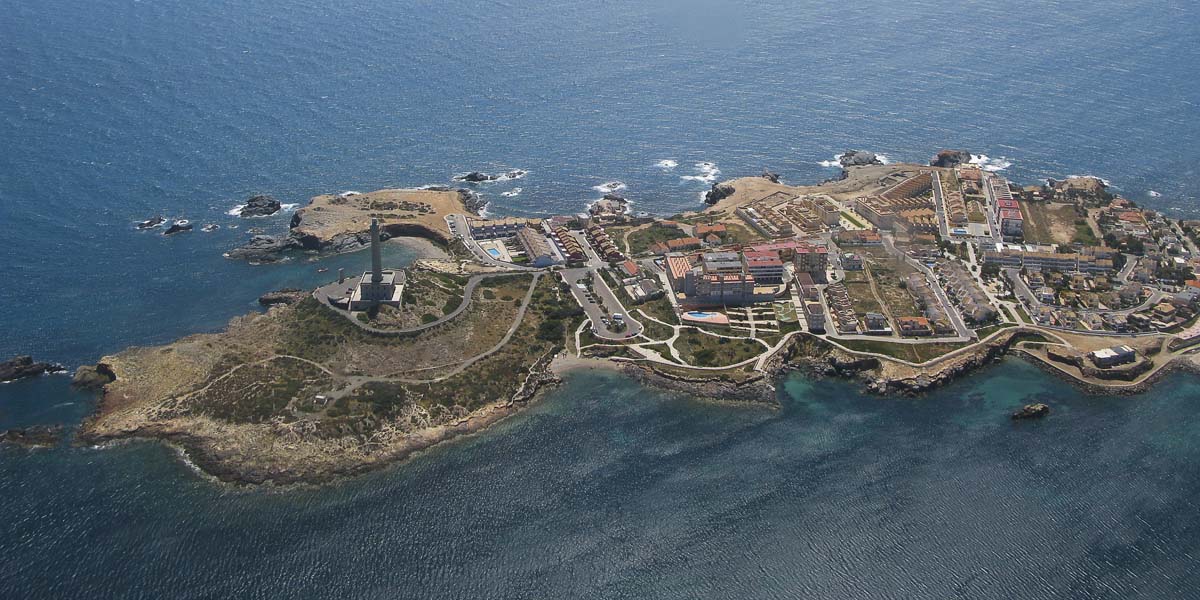 Playa Amarilla Route – Isla de Fraile
A good route for you, any time of the year, is to go from the Amarilla Beach through the Isla del Fraile—located east of the region of Aguilas. This island has been inhabited since the Roman period and, to this day, it still preserves archeological remains, both from the Roman period as well as the early 4th century. Besides, this is a place of passage and dolphin sighting; it possesses an important colony of seagulls.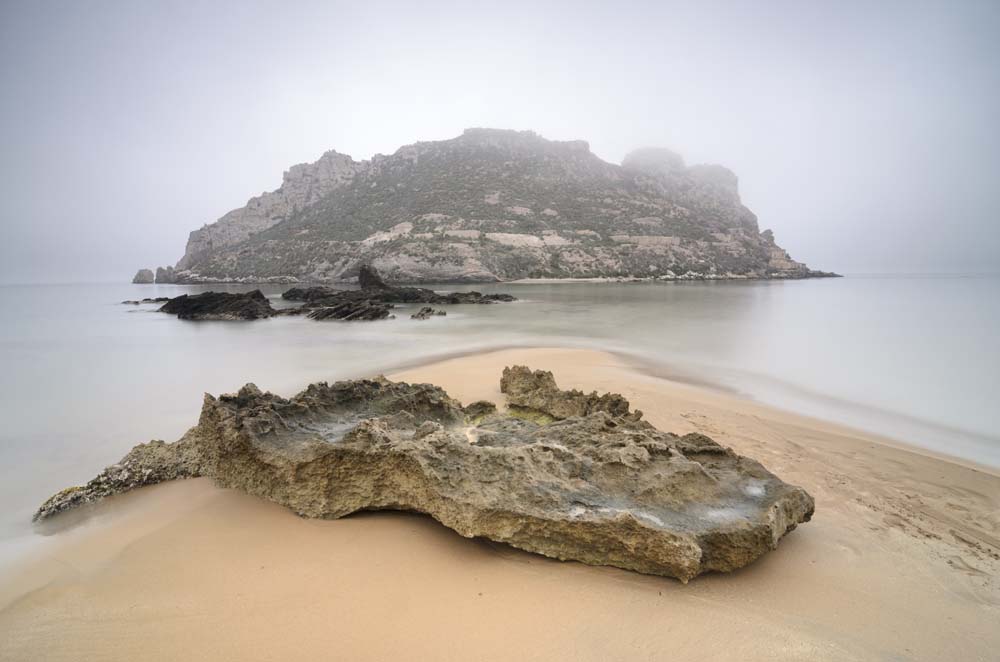 Hiking
Hiking is way too important to be disregarded in this list in Murcia. For the nature and hiking lovers, there are two very appropriate options like the Regional Park of the Salinas and Arenales de San Pedro or Las Salinas de Marchamalo, apart from the aforementioned Sierra de Espuña Park.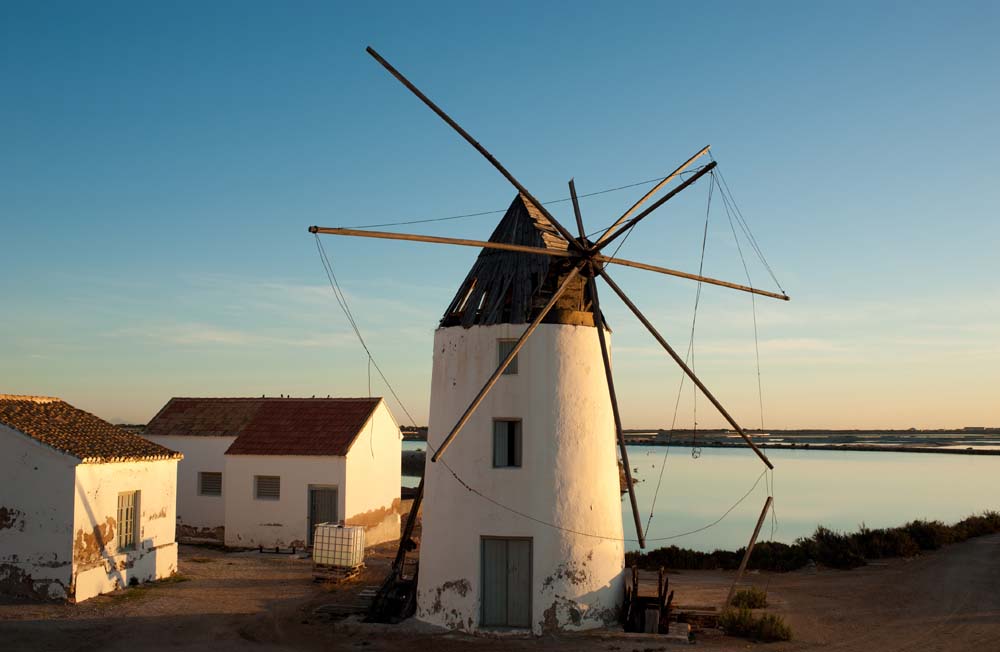 Águilas
In the municipality of Aguilas we can see a great array of works of art: the railway monument, the Town Hall—whose façade is from the Neomudejar style—or the Glorieta de la Plaza de España, with a wonderful lawn.
Mazarrón
Leaving Aguilas, going through Los Arejos and the Ermita del Ramonete, we get to Mazarron, which has a 25-kilometer line of beaches, as well as important monuments of historic interest like the Iglesia de San Andres or characteristic places such as the Erosiones de Bolnuevos. These are carved-stones and molded formations by both the water and the wind, resulting in a fantasy landscape.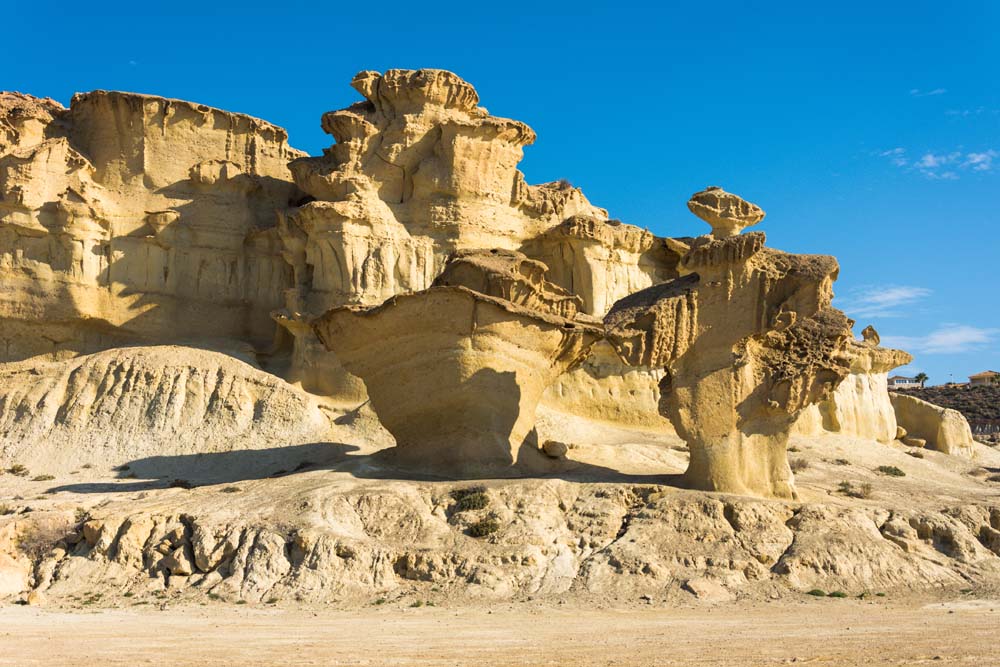 Castillo de Moratalla
This structure has its origins in the 9th century, which is when the very first Islamic structure was raised over Neolithic and Iberian remains. Later on, in the 15th century was rebuilt by the Order of Santiago. It stands out in the village of Moratalla by its height and location. It is formed by a six towers and the most impressive one is the Torre del Homenaje of Levantine Gothic style. Its parade ground with the original cobble stone, the weapons room, with a magnificent vault of pointed arcs, make this castle a monument worth visiting it.
Having finished the review about the province of Murcia, you can see that renting a vehicle in Murcia will be more than advisable. We are now going to focus on the Murcia city itself.
What to see in Murcia City
Cathedral of Murcia
The Cathedral of Murcia dates back from the 15 century but it suffered various restorations in the following three centuries. This provokes that, along with its original Gothic style, we can observe other Renaissance, Baroque and Neoclassic elements. Its main façade is considered one of the masterpieces of the Spanish Baroque period and, besides it can brag about having the third tallest bell tower of Spain with its 93 meters of height—98 is we count the weather vane.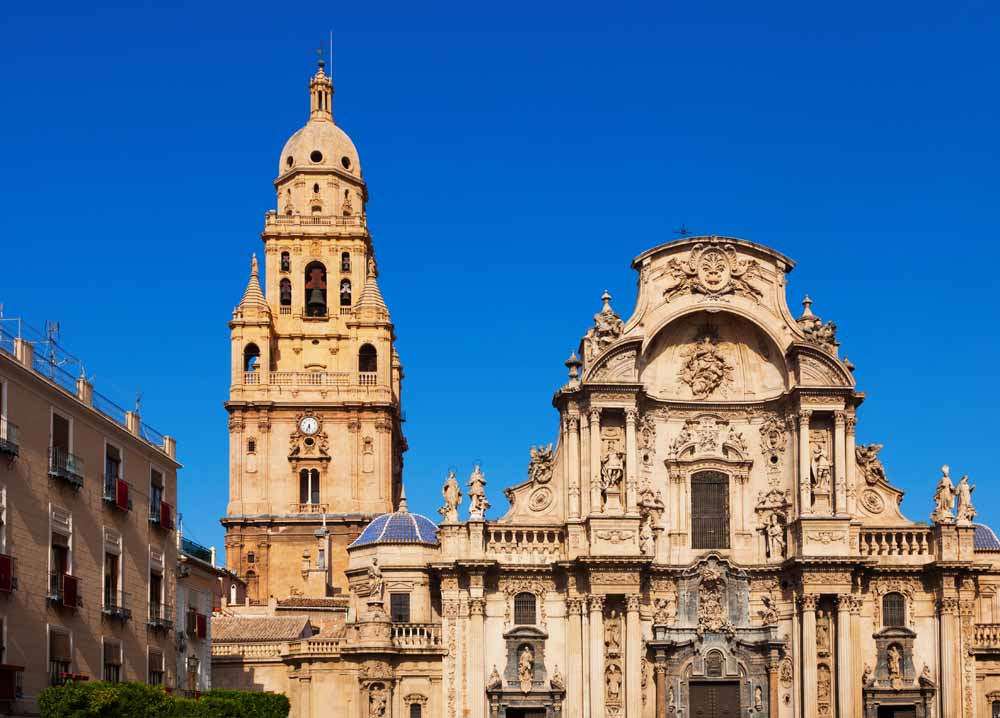 Palacio Almudí
This building—with an impressive facade—keeps the city's files and it is a museum with modern painters' works. Its Tuscany columns and its stairwell take us through a room full of beautiful and well-known paintings. In the building's façade it stands out a relief of a midwife, work by Hernando de Torquemada.
Casino de Murcia
The Casino of Murcia is one of the most emblematic buildings of the city and a classic in the what-to-do lists of Murcia. The Casino de Murcia began its construction in the 19th century with a mixture of architectonic trends. It is also open to visits and events and it gives access to rooms such as the lobby, the English library, the Pompeian patio—we can see in the photo—or the ballroom, apart from its Spanish painting collection from the 19th century. As a matter of fact, this is the most visited civilian building of the province of Murcia.
Palacio Episcopal de Murcia
Historic Rococo style building located in the historic center of Murcia; its amazing covers do stand out significantly. Its construction was facilitated by the restoration of the cathedral's façade, which forced the structure of the cathedral's plaza to be changed.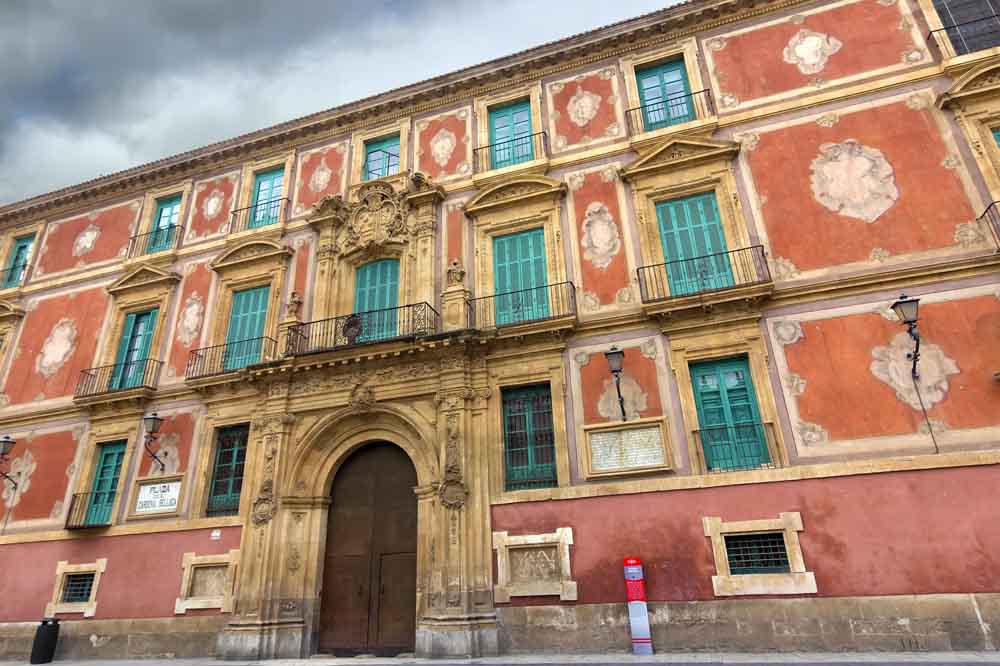 Plaza de las Flores
Not everything has to be about monuments to see in Murcia; we do also suggest the traveler to visit some of its plazas such as the Plaza de Flores, and just immerse you in the local culture. Any time of the year is a good moment to visit this crowded and joyful plaza. This is an ideal place to stop by and take a break to eat something at one of its terraces. For the record, a few restaurants have opened recently; you might want to take a look at them too.
Plaza de Julián Romea
Historic center of the city of Murcia, where the Teatro Romea is located, another popular building to be visited in Murcia and where we find a great number of bars, restaurants, cafeterias, terraces, stores and exhibitions.
Guardar
Guardar
Guardar
Guardar
Guardar
Guardar
Guardar
Guardar