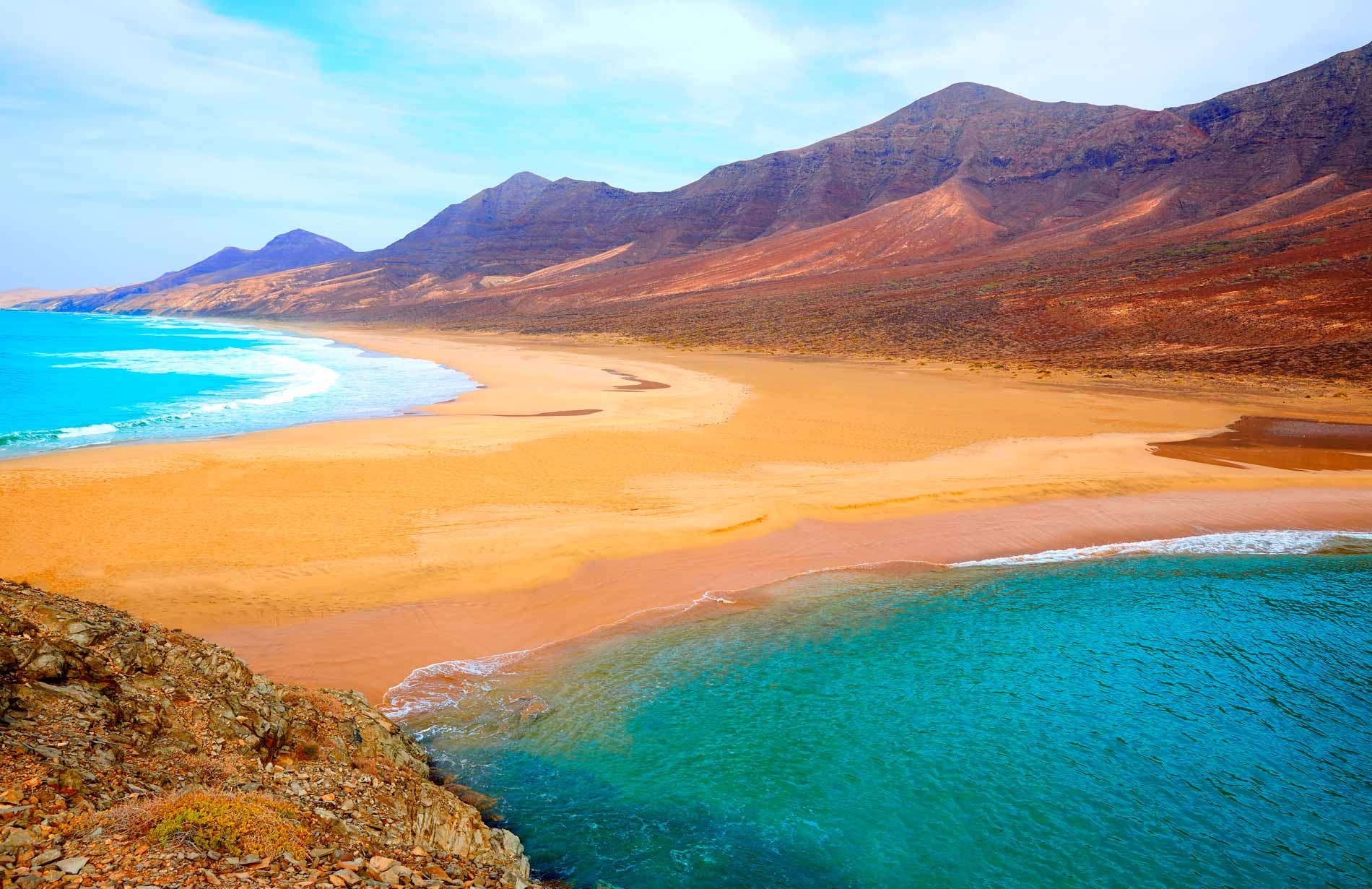 Car Hire FUERTEVENTURA
Select collection date
Select return date
Why hire a car in Fuerteventura?
Apart from being the oldest island in the Canary archipelago, Fuerteventura is also the longest and the closes to the African continent. Declared in 2009 Natural Reserve of the biosphere, this island offers ideal temperatures throughout the whole year, which makes it one of the most popular destinations in Spain for vacation.
If you decide to hire a car in Fuerteventura, you might want to do so from the airport itself, located just five kilometers away from Puerto del Rosario—current island's capital.
What to see in Fuerteventura?. Si there is something this island stands for something, that will have to be its wide and gorgeous beaches, of great national and international reputation. If you want to use your car hire through this Canary island, we do suggest you the Fuerteventura Beaches, on the northern part of the island, the natural park Dunas of Corralejo—you will be able to take a trip from here to the Island of Lobos to practice snorkel—and also the Cotillo Playas—a village located on the west coast of the island that is known for the lovers of kite board.
If you are looking for road trips in Lanzarote, we suggest you take a trip around the most spectacular beaches on the south of the island, namely the impressive Cofete Beach or the Esquinzo Beach, that are known for its wild landscape and also for being the favorite destination for those who are looking for less crowded beaches. The trip could very well continue to the Sotavento Beach—one of the most famous of this Canary island; this beach attracts the water sports lovers and, regardless of its popularity, due to the large extension, it never gets too crowded.