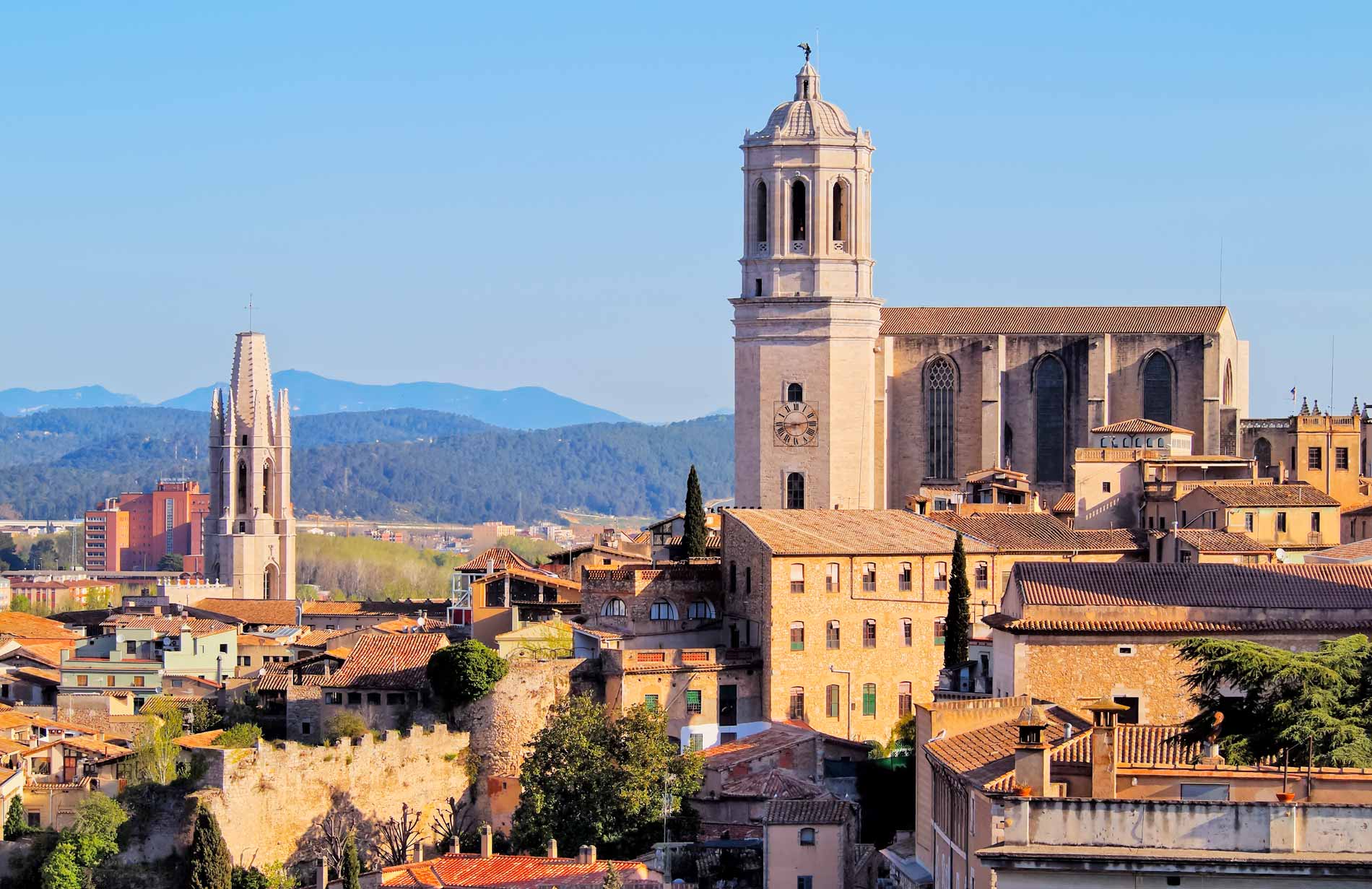 Car Hire GERONA
Select collection date
Select return date
Why hire a car in Gerona?
Girona (Gerona in Castilian) is the capital of the same name province. There are lots of options to get to Girona, since it is very well connected by car on the road and also has an airport with various car hire offices.
Driving around with a car hire in girona will allow us to enjoy all of the charms this province has to offer.
The coast of Girona, known as Costa Brava, it is formed by a series of crystal-clear, white sand beaches where we can enjoy peace and tranquility and, above all, convenience thanks to its services. All of it, with some jaw-dropping landscapes.
Apart from the beach, in Girona we can also have the mountain thanks to the part of the Calatan Pyrinees located in this province. This allows us to do things like walking, skiing, climbing, bungee jumping, etc. We can also find in the interior villages with charm, such as Besalu—a medieval villa, o Castellfollit de la Roca—an spectacular village that is located on the edge of a cliff. Around this area, we can also visit natural spaces that will leave a very special memory in our heads. Indeed, in order to fully enjoy this type of excursions, it comes very useful to hire a car in Girona, since the public transportation connections may not fit our needs always, specially on vacation, when we all want to get the most out of our time.
Either way, the city of Girona by itself offers a lot to see: monuments, streets and stores. We could start with a walk through the old part of town, surrounded by the Roman wall; also the Archeological Walk, the Arab baths, the Cathedral and the Jewish quarter.
As far as the gastronomy is concerned, we can taste the Mediterranean cuisine in the restaurants in the downtown area. We suggest dishes like Suquet de Peix, the sailor rice and the seafood. For dessert, the Catalan crème brulée or the 'coca' (sponge cake).
Do not doubt it, hire a car in Girona and enjoy this wonderful area.