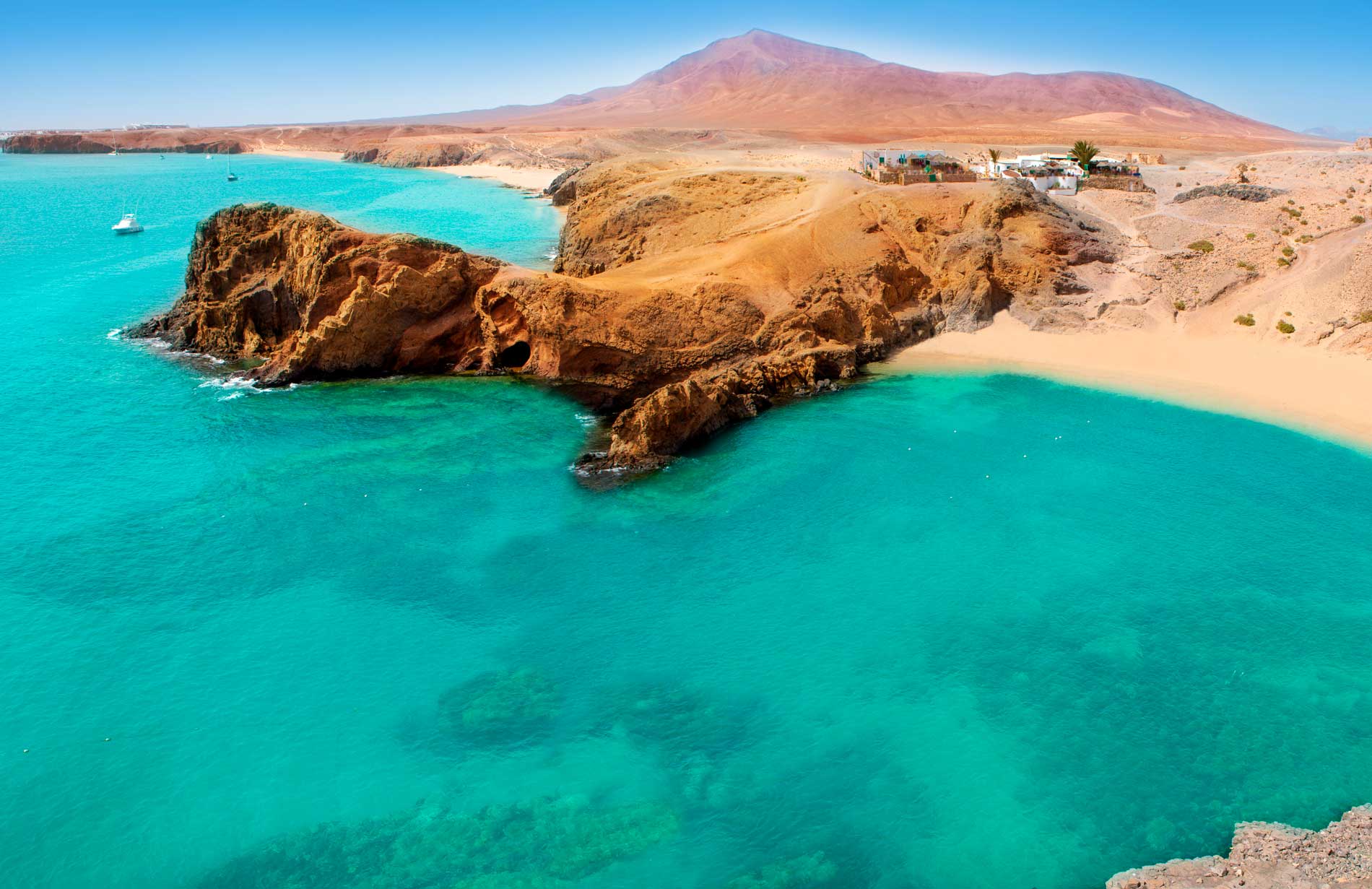 Car Hire LANZAROTE
Select collection date
Select return date
Why hire a car in Lanzarote?
The subtropical climate accompanies Lanzarote all year round and makes it even posible to enjoy this Canary island even in the wintertime. Besides, the Lanzarote Airport is located just 7 kilometers away from Arrecife, capital of the island, that is why it is a very convenient option to hire a car in Lanzarote so that you can discover the wonders of this 'Island of Fire'. There is a lot to see in Lanzarote!
Declared one of the six universal models of sustainable development by the Tourism World Organization and also reserve of the biosphere by the Unesco, in Lanzarote it is possible to find a wide range of beaches surrounding the island.
If we did a list of the best beaches of Lanzarote to visit with our car hire, we would mention for sure the Reducto Beach, in the city of Arrecife, as the perfect example of family beach in Lanzarote. If you are looking for beaches to practice scuba diving, kite surfing or windsurfing, we do suggest the Famara Beach in Teguise or the Chica Beach, in Tias. It is also possible to take a ferry to practice scuba diving in La Graciosa—an island close to Lanzarote. When it comes to little-crowded and hard-access beaches, we would point out the Francesa (Teguise), the Caleton Beach in Haria, with black lava rock and natural pools or the Cera Beach, in Yaiza.
The island of Lanzarote is very popular for being the home of the National Park of Timanfaya. Located in the southeast part of the island, this is an island of volcanic origin that can be reached easily with our hire car. With over 25 volcanoes, the place still has volcanic activity to this day. Apart from its biologic beauty, this park is also famous for the history of its formation, that started with a great volcanic eruption that would end up altering, almost entirely, the island's terrain.