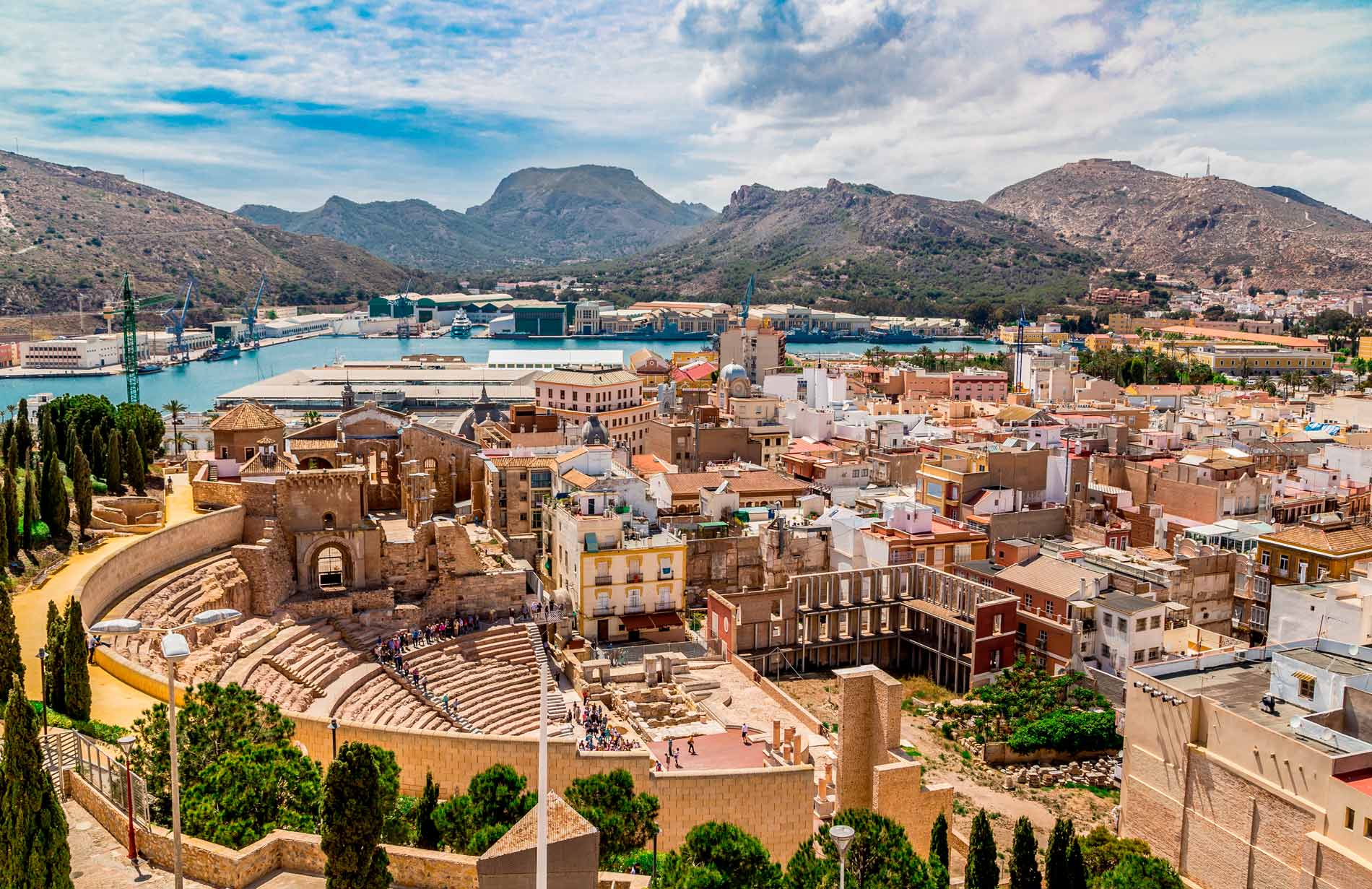 Car Hire MURCIA
Select collection date
Select return date
Why hire a car in Murcia?
The Region of Murcia is located in the Southeast of the peninsula. It was establishes in 1982 and has this wonderful Mediterranean climate that invites you to visit its Costa Calida.
There is a lot more to see in Murcia than it may seem. For the lovers of monuments, Murcia has great surprises reserved such as the Cathedral of Murcia, el Palace de Almudi, the Torre del Homenaje or the Palacio de Guevara.
By car, a few miles away from the capital in the freeway, we find the San Javier Airport, which can be reached easily with a car hire or by public transportation.
Out of all the festivities celebrated in Muria, the most famous one is Easter, where they do held Nazarene parades, the famous tamboradas and the parades where the carvings from Francisco Salzillo are shown.
Besides, in Murcia you can also find unique natural spaces such as the Sierra de la Pila or the Forests of Ribera, with a flora and fauna like no other. We cannot forget about the landmarks such as Cartagena, Lorca, Caravaca de la Cruz or Cieza. This whole scenario makes it ideal to hire a car and enjoy the area.
For the foodies out there, the Murcia gastronomy is one of the main spots from the Mediterranean diet, with its famous dishes or rice and beans, gypsy stew, turkey stew with meatballs, michirones, chicken and rabbit stews, eels, etc. For the wine lovers, this sure is also your place to be. As a dessert, we suggest you to try Aletría en Dulce, a traditional dish of the area.