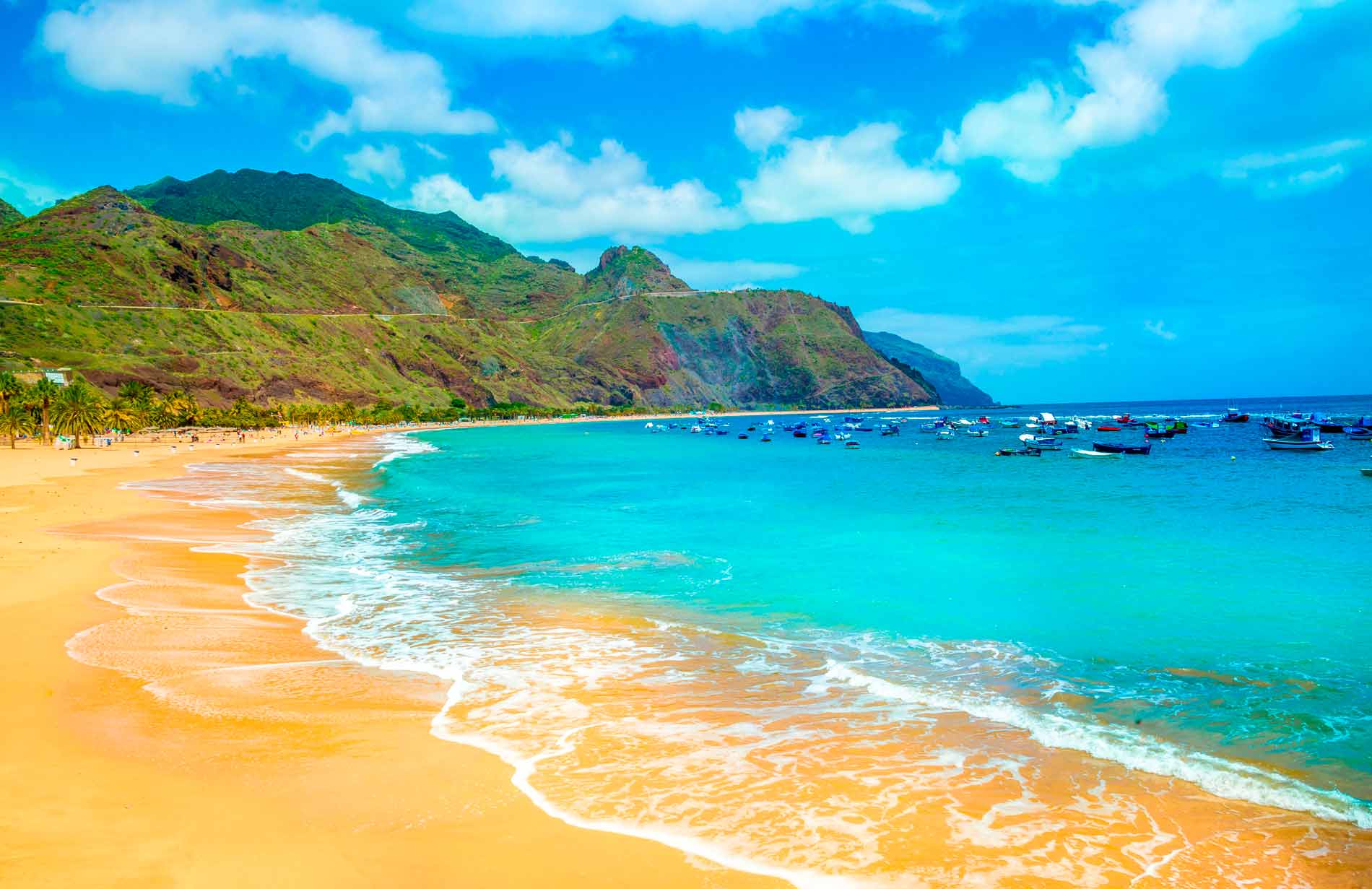 Car Hire TENERIFE
Select collection date
Select return date
Why hire a car in Tenerife?
Located in the Atlantic Ocean, the island of Tenerife is the biggest island in the Canary archipelago. This island offers an endless list of exotic landscapes, hence we suggest you a car hire in Tenerife in order to enjoy this Canary paradise. Here at Record Go, we have put together a road trip through Tenerife so that you will not miss any of its most popular enclaves. These are the stops we strongly suggest you:
A good way to start off this road trip is by visiting the National Park of Teide—declared World Heritage by the Unesco in 2007. It is home of the tallest peak of Spain. This park's value lies both in the terrain and its endemic flora and fauna.
The road trip can very well be resumed northbound towards La Orotava in order to contémplate its old part of town, which was declared National Artistic Historic Complex and later on to San Cristobal de la Laguna—city known for its colonial style architecture, also declared World Heritage by the Unesco. It is also famous by its barraquitos laguneros—a typical coffee in the island.
If we keep hitting the road northbound, we will find the Rural Park of Anaga, declares Biosphere Reserve. Its most elevated areas are characterized by the presence4 of La Laurisilva—a kind of subtropical forest of great natural value.
Close enough from this natural reserve, we find the capital Santa Cruz de Tenerife, where we can enjoy a nice shopping session while we discover its history strolling around its parks and avenues
Last but not least, we invite you to drive you car hire all the way to the Teresitas Beach—located just five kilometers away from the capital. On our way, we will find the sailor village San Andres, which is the perfect spot to enjoy some fresh fish and seafood after a relaxing a beach day in this white-sand and relaxing waters beach.