Directions for picking up your rental vehicle at Alicante - Terminal station with Record go
Directions to the Record go office from Alicante - Terminal station
Leave the train station by the main exit onto Avenida Salamanca.
Then, turn left, following the pavement, until you reach the corner, where you'll find the first pedestrian crossing.
Cross over this pedestrian crossing and then cross the next one across Avenida Salamanca.
Continue to the right along the pavement and then carry on straight on along Avenida de la Estación.
After a few metres, you'll see the Record go office at 20 Avenida de la Estación.
Instructions for obtaining your rental contract and the keys to your vehicle
Go to the counter in the office. You will be given your rental contract and the keys to your vehicle
Just Go Box customers only
Once you arrive at our office, go to one of our Just Go Boxes (self-service kiosks) and follow the instructions that appear on the screen.
Then go to the counter to pick up the keys for your vehicle.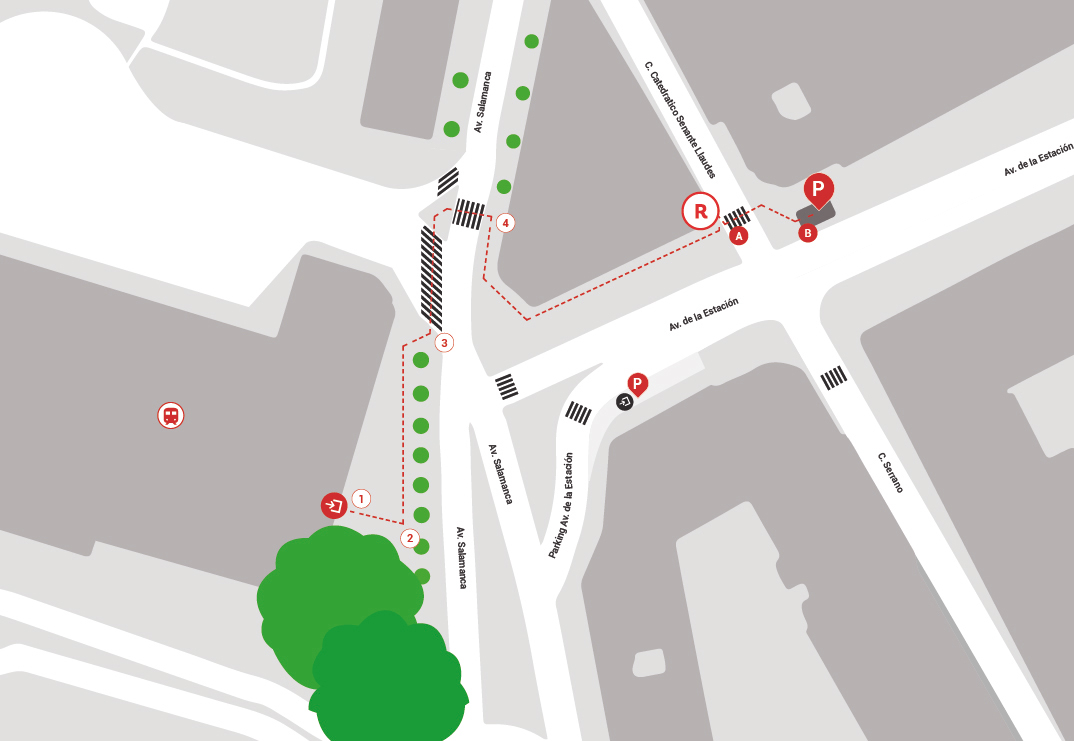 Directions from the office to the car park
Once you've collected the rental agreement, vehicle keys and parking ticket, leave the office and cross the pedestrian crossing across Calle Catedratico Senante Llaudes.
Just ahead of you, you'll find the entrance to the car park where you'll find your hire vehicle.
Enter the car park by walking down the staircase.
When you're inside, turn right and you'll see the area where Record go vehicles are parked.
Find the parking space for your vehicle.
IMPORTANT: to exit the car park, you'll need to validate your ticket at the control booth at the car park exit. To do this, drive your car to the exit and when you reach the control booth, stop and give your ticket to the cashier.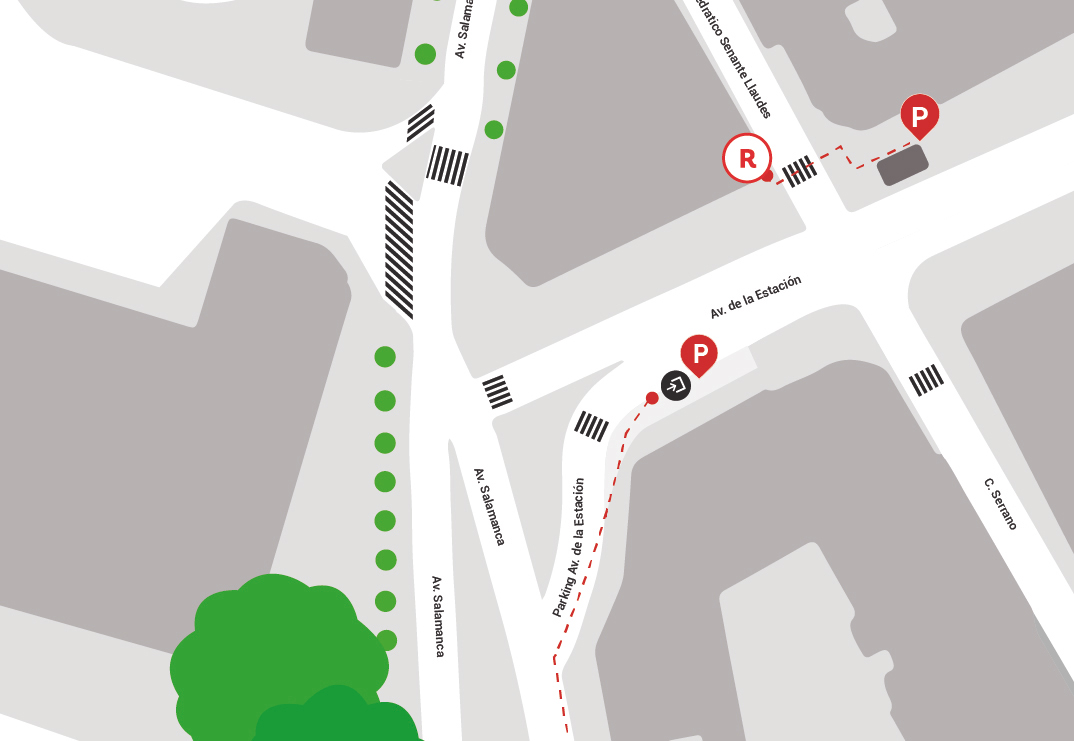 Directions for returning your rental vehicle at Alicante - Terminal train station with Record go
Directions to the Record go car park
Enter the car park and park the vehicle in one of the Record go drop-off spaces.
PLEASE NOTE: Drop-offs outside of office hours (Check timetable in Point 9 of the General Terms and Conditions): If you return the vehicle after office hours, leave the keys to the vehicle in the key box in the car park located by the staircase and leave the parking ticket clearly visible on the dashboard of the vehicle.