Directions for picking up your rental vehicle at Barcelona - Sants train station with Record go
Instructions for obtaining your rental agreement
Directions to the Record go office from Barcelona-Sants station
Exit through the main doors of Barcelona-Sants station into Plaça dels Països Catalans and turn left towards Carrer Viriat.
Turn right onto Carrer Viriat.
Turn left onto Avd. de Josep Tarradellas.
Turn right towards Carrer de Roselló.
Continue along Carrer de Roselló until building No. 9.
There you'll find the Record go office.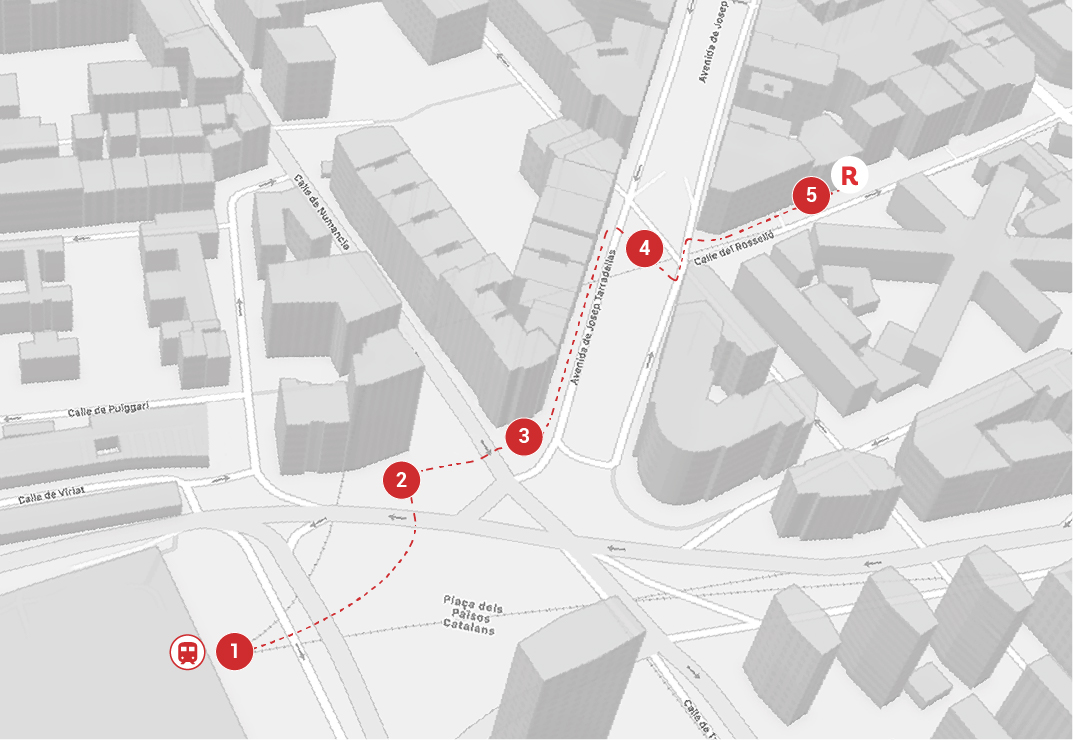 Instructions for obtaining your rental contract and the keys to your vehicle
Just Go Box customers only
Directions from the office to the car park
Exit the office. Immediately to the left, you will find the entrance to the car park where your rental vehicle is located.
The car park access stairs are just inside the entrance.
If you'd prefer to use the lift, first you'll need to go down to floor -1. The lift is located in the centre of that floor.
Go to Floor -3 or -4, as indicated in your contract. There you'll find the Record go vehicles.
Find the parking space for your vehicle.
Directions for returning your rental vehicle at Barcelona - Sants train station with Record go
Directions to the Record go car park
Go to the car park and follow the signs which will guide you to floors -3 and -4. Park the vehicle in one of the Record go returns spaces on either of the two floors.
On the -3 level, vehicles are to be returned to the spaces marked with the Record go logo.
On the -4 level, vehicles are to be returned to the red spaces.
Once the vehicle is parked, go to the Record go's main office and hand in the vehicle key to properly identified Record go staff only.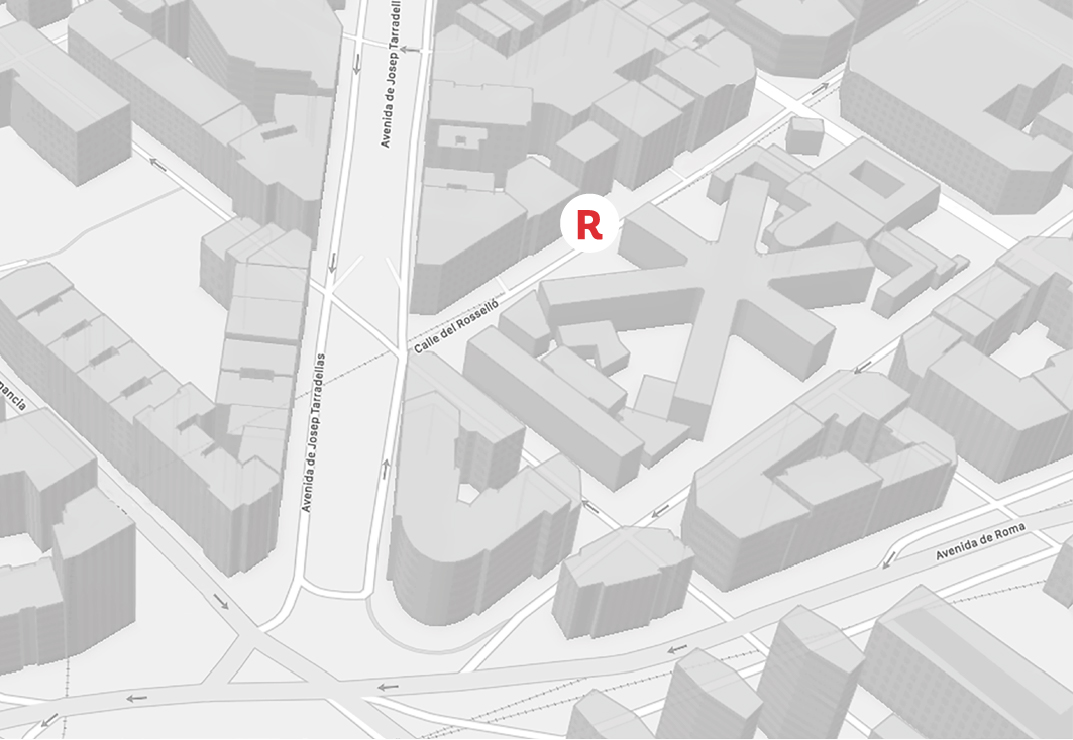 PLEASE NOTE: Drop-offs outside of office hours (Check timetable in Point 9 of the General Terms and Conditions): If you return the vehicle outside of office hours, deposit the vehicle's keys in the key mailbox.