Directions for picking up your rental vehicle at Lisbon airport with Record go
Directions from the terminal to our shuttle bus
Our office is next to Lisbon Airport.
When you arrive at Lisbon airport (Terminal 1), please go to the meeting point located just outside the terminal, next to the Aerobus stop.
To get there, after going through the door that leads to the public area, go down the ramp to the right.
Exit the terminal through exit number 4, located next to the Vodafone store.
Once outside the terminal, cross the first traffic lane using the pedestrian crossing. On your right, you will find the green Aerobus stop.
There you will see our shuttle bus, a free service that will take you in comfort from the terminal to our offices in less than 10 minutes.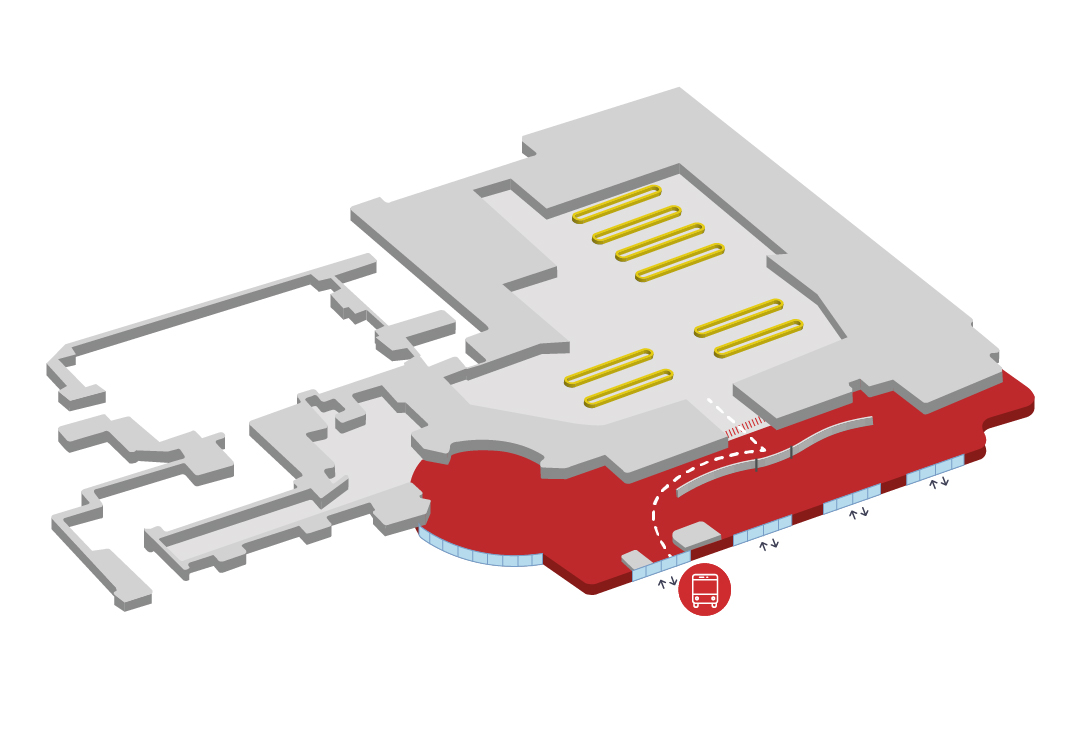 Vehicle drop-off directions
Directions to the Record go office
Return the vehicle to our office by following the directions on the map.