Directions for picking up your rental vehicle at Sevilla airport with Record go
Directions from the terminal to our shuttle bus
Our office is next to Sevilla Airport.
When you arrive at Sevilla airport (Arrivals hall, Ground Floor), please go to the meeting point located at the P2 long-stay car park.
To do so, exit the terminal through any of the exits in the arrivals hall and go left, following the pavement, until you reach the corner.
Once on the corner, cross the main road on the zebra crossing and continue along the opposite pavement until you come to a post indicating the location of the meeting point.
Turn right, cross the zebra crossing, and head towards P2 long-stay car park.
Once there, next to the security booth at the entrance to the parking lot, you will see our shuttle bus, a free service that will take you in comfort from the arrivals terminal to our office.
Instructions for obtaining your rental contract and the keys to your vehicle
Go to the counter in the office. You will be given your rental contract and the keys to your vehicle
Just Go Box customers only
Once you arrive at our office, go to one of our Just Go Boxes (self-service kiosks) and follow the instructions that appear on the screen.
Then go to the counter to pick up the keys for your vehicle.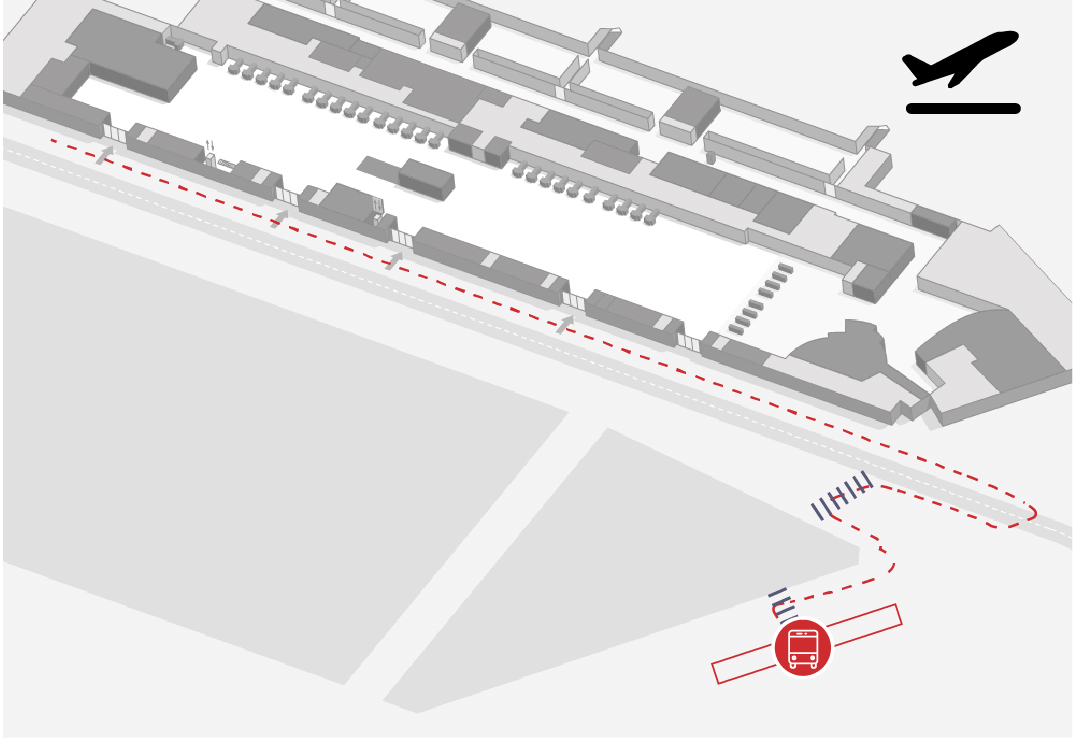 Vehicle drop-off directions
Directions to the Record go office
Return the vehicle to our office by following the directions on the map.