Select collection date
Select return date
The best child seats for family trips to Mallorca!  
Summer holidays are almost upon us, and you're probably preparing all the details so you can travel as a family with all the best services. Travelling as a family - even more so when you do it with the little ones - needs to be doubly comfortable and easy, so if your holiday destination is Mallorca, at Record go we have a surprise for you: we've changed suppliers to offer you a wide variety of child seats when hiring your vehicle!
Experience the quality ofThe Stork Exchange withRecord go!
The service.
When we travel as a family we need to be able to satisfy a series of requirements with the highest possible quality. Because we all want the best for our children, especially when moving by car between places of interest on our itinerary. At Record go we want the little ones to feel very comfortable, and to know that your mind is at ease in the knowledge that they're very well protected. This is why withThe Stork Exchange we've renewed/improved our child seat service to add a bonus to your holiday car hire, and to ensure you just have to worry about having lots fun together.
To be able to enjoy this service, you'll only have to add it in the booking process on our website or also at the counter, where our colleagues will explain everything you need to know about our child seats.
But, if you'd like to be informed beforehand, don't worry! Here we explain what kind of child seats you'll have at your disposal in our offices in Palma de Mallorca.
Child restraint systems.
Child restraint systems are classified according to the child's weight as well as age, adapting to the child's needs at each stage of their development and growth.
The variety of seats is increasingly wide-ranging, and you have to know very well which one to choose to be sure that the little ones will be protected to the fullest, which is why, at Record go Mallorca we work with The Stork Exchange to ensure you the best services and safety guarantees for your family trip. In addition, The Stork Exhange has other children's accessories that we make available to you when hiring your vehicle in order to make the logistics of your trip easier, such as the travel cot and the pushchair.
Like to find out more? If so, please keep reading!
Types of seat by age-group:
From 0 to 1 years.
Infant car seat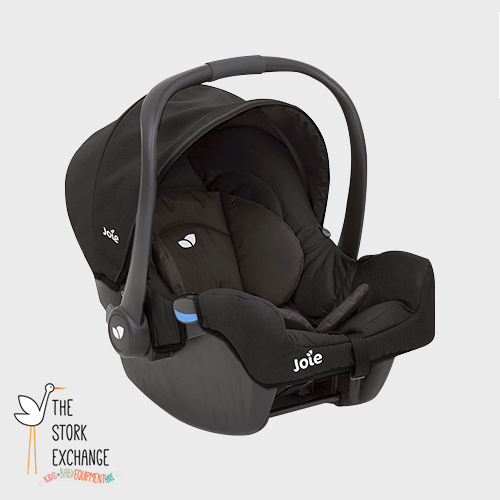 A comfortable seat for newborn babies, up to one year old. The seat supports up to 13kg and is suitable for facing backwards. It also has an ISOFIX base, to ensure maximum support, and a UPF 50+ Parasol, for maximum protection of your baby against the sun's rays.
Undoubtedly, a child restraint system that mixes comfort and protection so that, despite the journeys, your baby can be more at ease (and so can you).
From 0 to 3 years.
Travel cot.
A comfy travel cot that supports from 0 to 18kg in weight, and in which your little one will feel free and safe. Weighing only 6kg, it is fitted with a soft and comfortable mattress and a mattress protector. In addition, it's very easy to install and fold up.
It's the perfect complement for your trip, so you can avoid having to take your baby's cot with you.
Pushchair.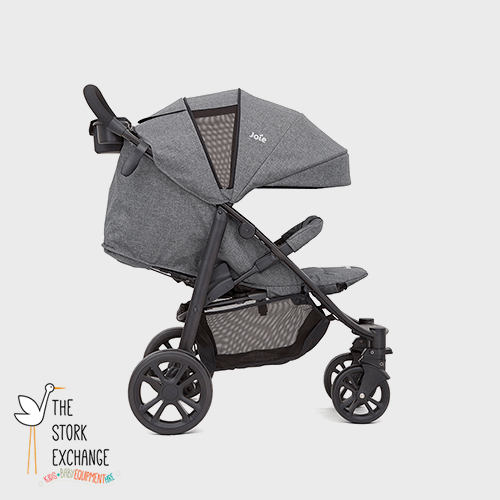 A magnificent pushchair that combines perfectly with the Joie baby seat and the ISOFIX base (without adapters). It supports up to 18kg and has special features such as: a 4-wheel aerodynamic chassis, plus suspension on all wheels for a smoother ride on uneven surfaces. It is also extremely compact, allowing it to adapt perfectly to small boots.
Clearly another essential complement to save you worries and mobility problems on your trip with Record go.
From 0 to 4 years.
360° swivel seat.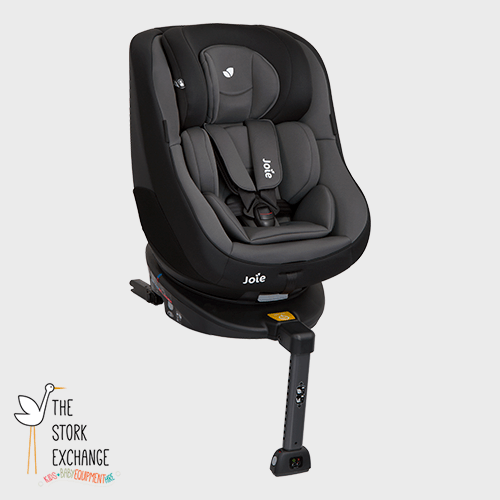 A comfortable swivel chair that will allow you greater accessibility when interacting with your little one during the journey, since, in addition to being able to swivel through 360°, it is suitable for rear-facing and allows for up to 5 reclining positions.
Handy right? This chair supports up to 18 kg of weight.
Forward Facing Child Seat.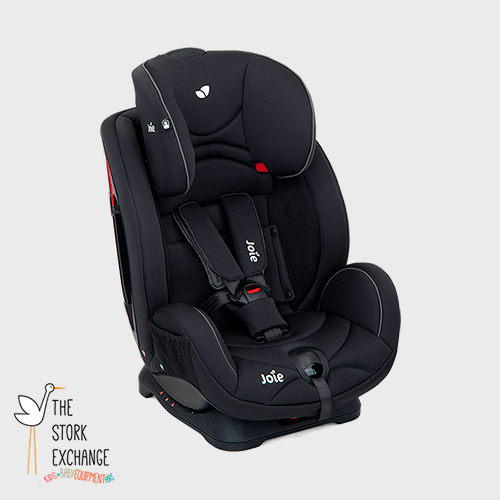 A conventional seat that allows it to be positioned facing forwards and backwards.
A seat designed for children who are a little older and restless, who'll entertain themselves watching the landscape they pass through. This chair supports between 9 and 18kg of weight and also allows for up to 3 reclining positions.
From 4 to 12 years.
High-backed booster seat.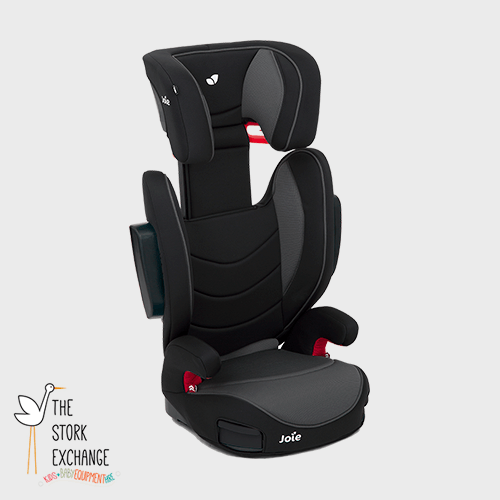 A seat designed for minors who don't exceed 135cm in height (the minimum height stipulated by law). This support is designed for people up to 12 years of age and between 15 and 36kg in weight, and has a headrest adjustable to 7 heights, in addition to being suitable for facing backwards.   
Perfect for your child, whatever their age!  
Installation service.
Whatever the child restraint system you choose, there's nothing better than being sure that the seat has been installed by the best professionals. Which is why at Record go we recommend you to contract the installation service together with the hire of your child restraint system, so that you have peace of mind at all times during your trip.
The best guarantees.
All our child seats are of premium quality and are sanitised, and approved as required by Spanish Legislation. To this end they all have an orange label on their surface, which is what guarantees their quality and compliance with the standard.   
So now you know, whether you choose to book online or at the counter itself, the wide variety of child seats from The Stork Exchange will be available to you in Palma de Mallorca.
You'll find the best child seats for family trips to Mallorca at Record go! Be sure not to miss out on them!