This post is also available in: Spanish German
Back in the days, planning a trip was only shared with our closest ones. Nonetheless, in the digital era and the strong rise of the social networks, we do share our trip planning with our contacts publicly.
Both looking are sharing information have become increasingly more common before we embark on a trip since it is so easy to obtain it. A few decades ago, before starting the trip, we would ask our friends and family and then we paid a visit to the travel agency. Nowadays, it is way easier; as a matter of fact it feels weird when we think about how people did it without the help of the internet.
In this increasingly technologically and knowledge-based world, planning our traveling is not the only thing that has changed, also the way we enjoy it. The traveler is continuously connected; we make changes and take care of everything in our vacation on the go and we share our experiences in real time—all of it, interacting with other people.
As a result of it, a good amount of social networks and websites have emerged and they are focused on the traveler almost entirely. Today, we are going to compile some of them. We hope that you find it useful for your next vacation experience. We start off the list with AERCO-PSM's (Spanish Association of Community Managers and Social Media Professionals) favorite four social networks; along with the descriptions that have been shared in its Facebook page.
1. Trippy
Trippy is a great community of users who, under the principle of question-answer, help people with their doubts, plan itineraries with the help of tools and image storage of the places visited by the users.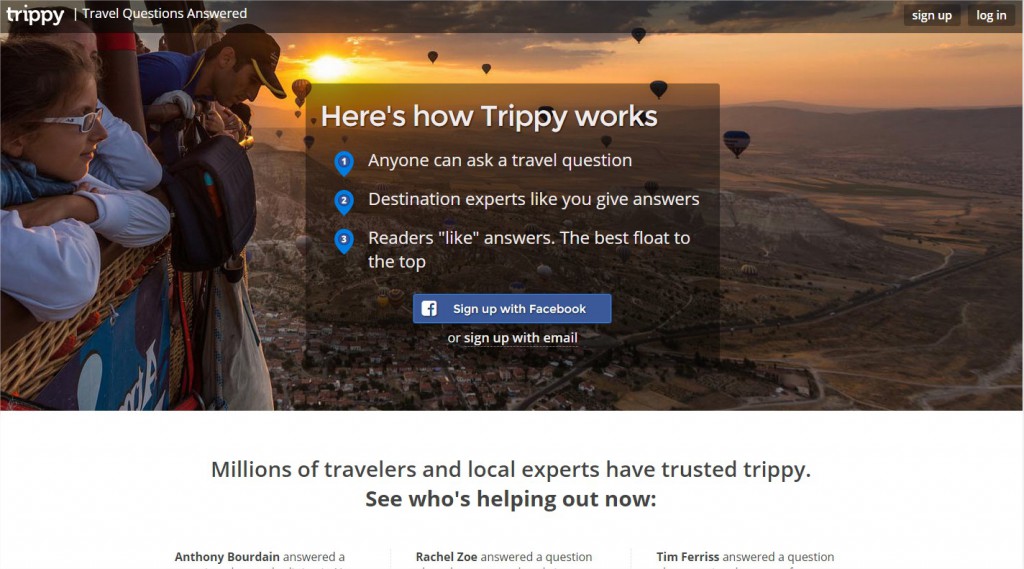 2. HeyLets
Are you looking for a specific place on your next vacation? Heylets is a big community of user from over 90 countries that is based on recommendations. You just need to look for the place you are interested in and you get images, videos, comments of up to 200 characters from various places. Come on and search your place!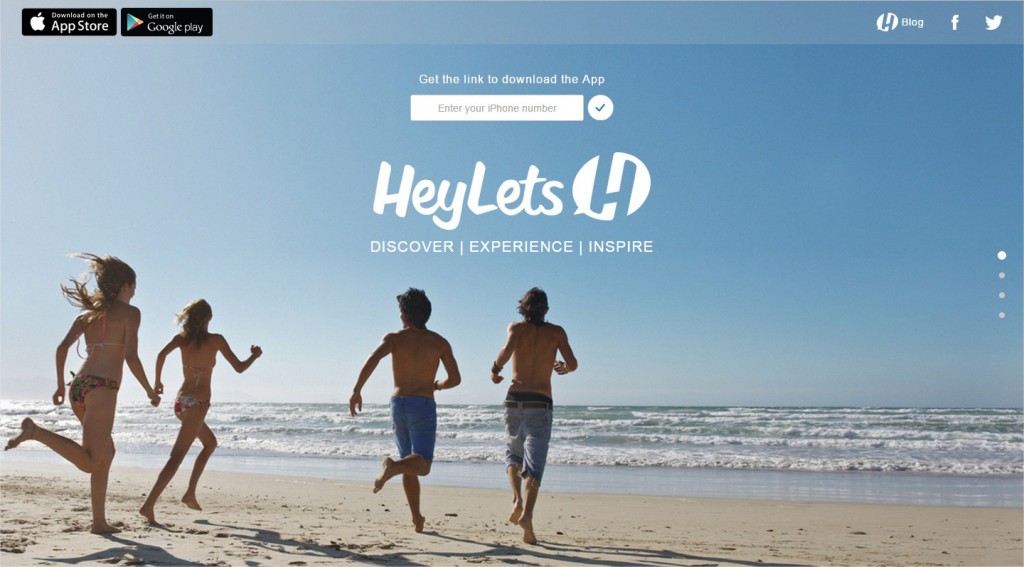 3. TripsBook
With TripsBook you will be able to organize your travel itinerary and use Google Maps to track your photo albums, have your own profile with a record of the trips you have made, create a diary of your adventures and some other specifications. The interface is available in Spanish!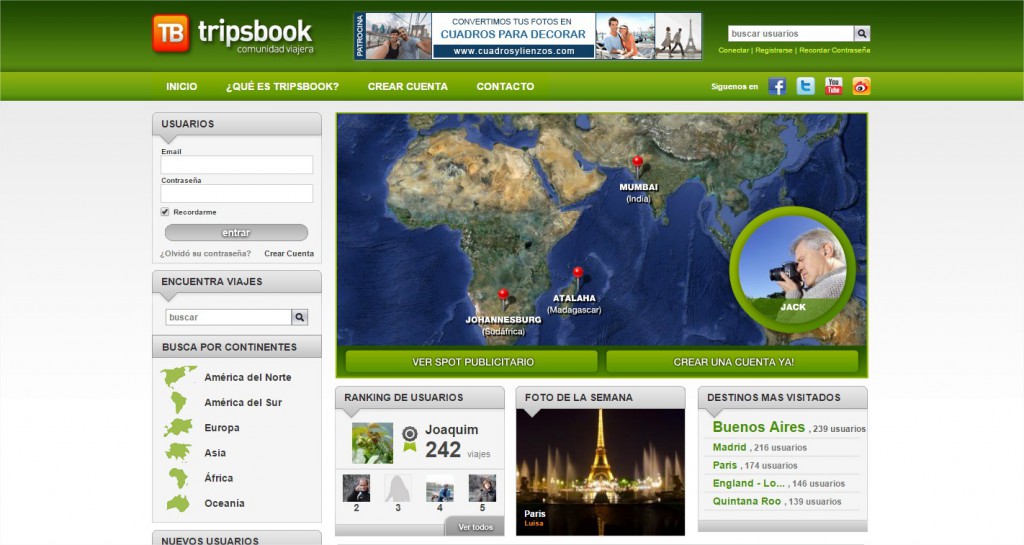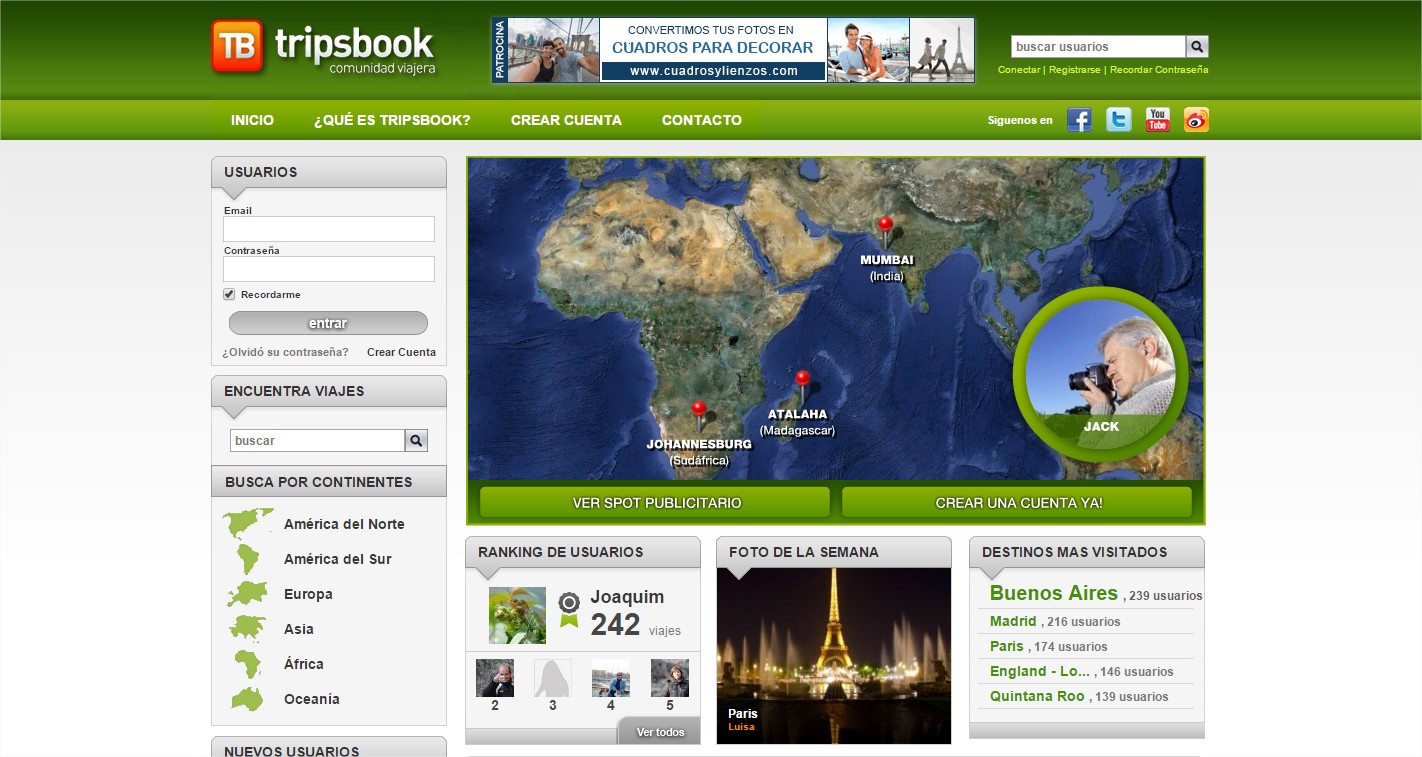 4. Touristlink
Would you look for a local for some destination information? TouristLink is mainly designed to connect travelers with locals; furthermore, you can have a list of interesting places for each destination, ask questions, organize travels and also one interesting thing: it is organized in rankings based on classifications and scores given by the users.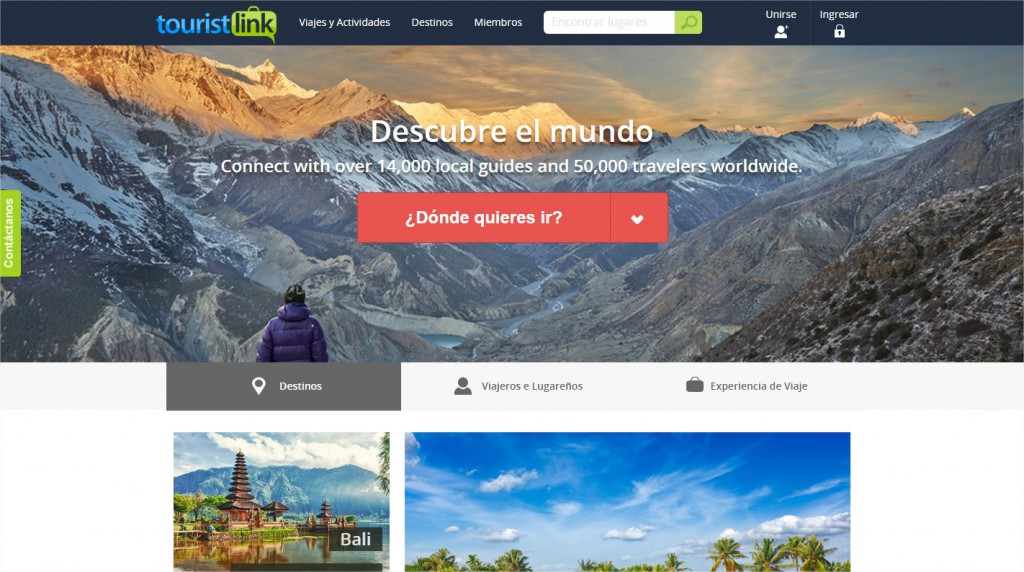 Just like AERCO-PSM says, Tripadvisor has been left out, which it does not need any introduction since it is extremely well-known by everybody.
We would like to enlarge this list with your favorite traveling social networks, whether it is for planning, the travel days or even for sharing the experiences. Feel free to include your favorite one in the comment sections.
Thank you very much in advance!