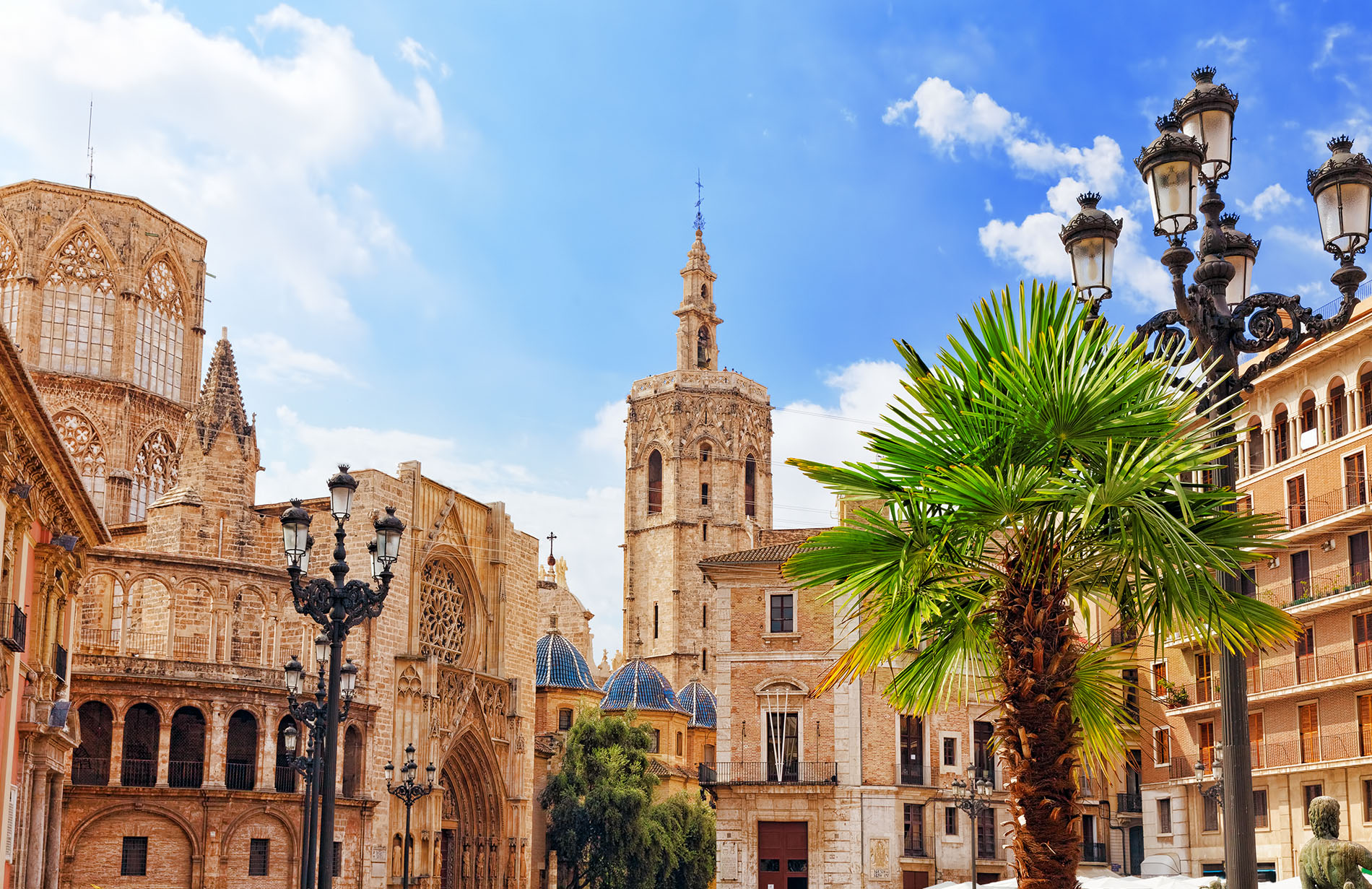 Car Hire VALENCIA
Selecciona fecha recogida
Selecciona fecha devolución
Why hire a car in Valencia?
From its foundation, in Valencia numerous cultures have settled throughout the years, providing a rich cultural and historic offer. Also, this is one of the largest cities in Spain, which makes it an ideal place for leisure.
From the car hire office of the Airport of Valencia, we find the capital of the Turia just 8 kilometers away, in between the villages of Manises and Quart de Poblet.
Just like we mentioned in our post What to see in Valencia in 3 days, in Valencia there are various monuments of high touristic interest such as the Cathedral, the Miguelete, with its jaw-dropping views, or the Torres de Quart and Serranos.
All of these buildings are located in downtown Valencia, which can very well be visited by foot; therefore, you can park your hire car and walk around the place. You should take the time to visit one of its museums such as the MuVIM, the IVAM or l'Almoina, as well as visiting the emblematic Barrio del Carmen.
Other interesting neighborhoods--where you do have to hop on your hire car--are the neighborhood of , traditional neighborhood founded by fishermen and Malvarrosa, where you can find the most popular beach of Valencia hands down.
We cannot leave out from our post about Valencia, a visit to the Ciudad de las Artes y las Ciencias and a walk through the Jardin del Turia.
Not only Valencia city has a great cultural and entertainment culture, but it also has a lot to offer in the province, therefore hiring a car in Valencia becomes very convenient in order to visit the province's heritage.
Among this heritage, you have the L'Albufera of Valencia, just 10 kilometers away to the south of the capital. We would point out El Palmar, within less than 20 minutes by car from downtown Valencia. This is an ideal place to enjoy a delicious rice dish, contemplate the traditional barracas (Valencian huts) and take a boat ride through the pond.
To wrap it up with our hire car in Valencia, you do not want to miss a visit to the horchaterias of Alboraya, where you can enjoy this delicious popular drink bath with some tasty fartones (confectionery sweets).