This post is also available in: Spanish German
The province of Biscay (in Basque and officially, Bizkaia), beyond the importance of its capital, Bilbao, offers a magnificent cocktail of sea and mountain. A land of character, history and tradition that takes pride in a well-deserved gastronomy.
On this post, we suggest you a 1-day car route by the coast, although the longer the better because there is plenty to see and do.
Buckle up, we are rushing off!
We start off from the Suspension Bridge of Biscay, declared World Heritage by the UNESCO in 2006. It is a toll transporter bridge that connects both sides of the Nervion estuary and was unveiled late 19th century—it is the world's first of its kind. Take a few pictures and hop back in your car because there is a lot more to visit.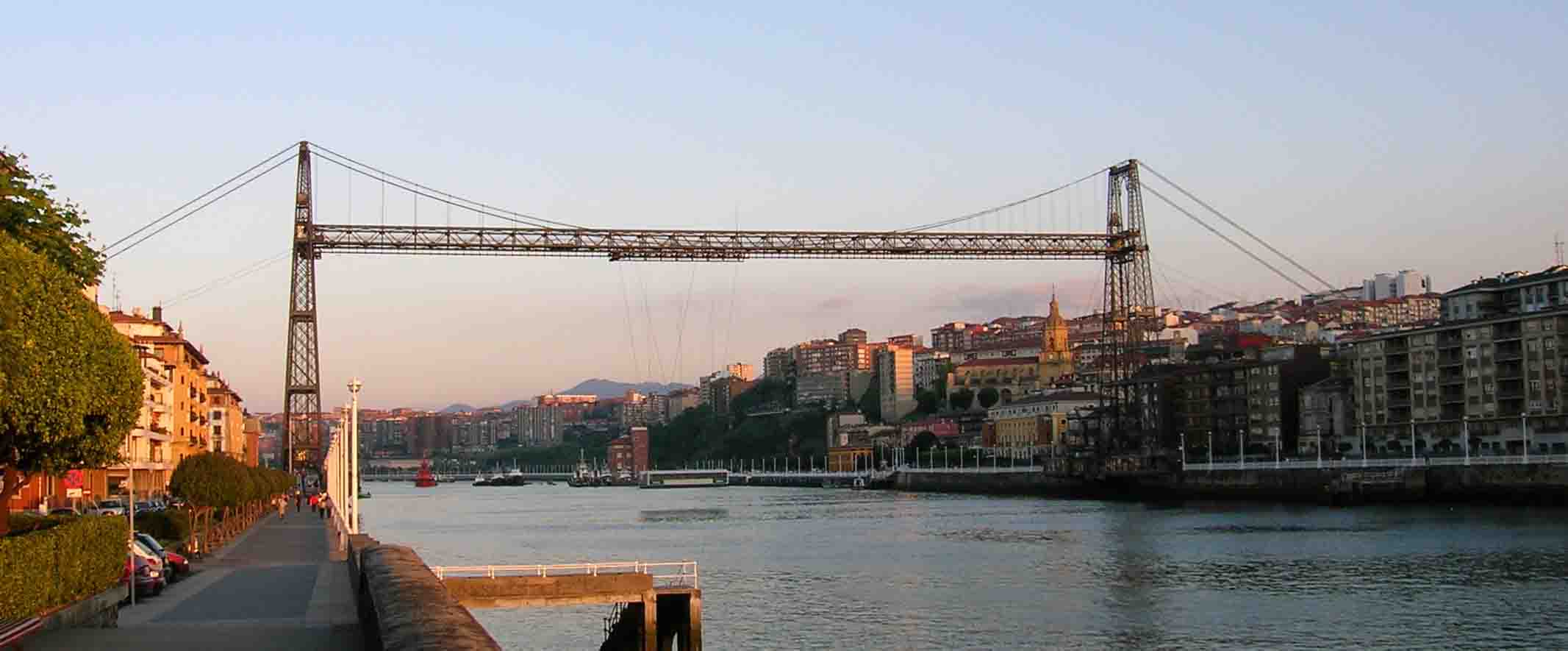 In Biscay, eating and drinking is a great pleasure. We suggest you a snack stop a little after we start our car route (refrain from drinking alcohol if you are the driver) at the Puerto Viejo de Algorta—a fishing neighborhood that belongs to the city of Getxo.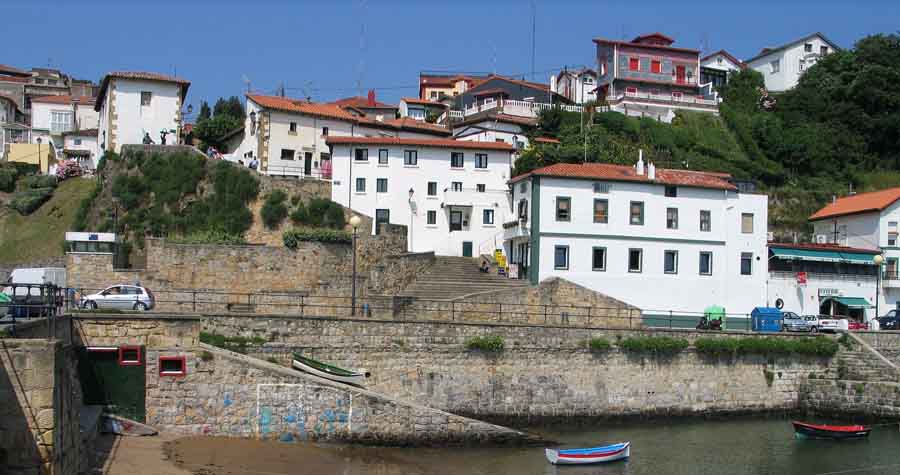 Next stop: Sopela (named Sopelana until recently), 10 kilometers away from Algorta. It is located in a unique natural environment with beautiful beaches such as Beach of Arrietara and Beach Atxabiribil or even the rocky cove Meñakoz. These are ideal beaches for both practicing sports and sun bathing. If you are into surfing, you do not want to leave your board behind.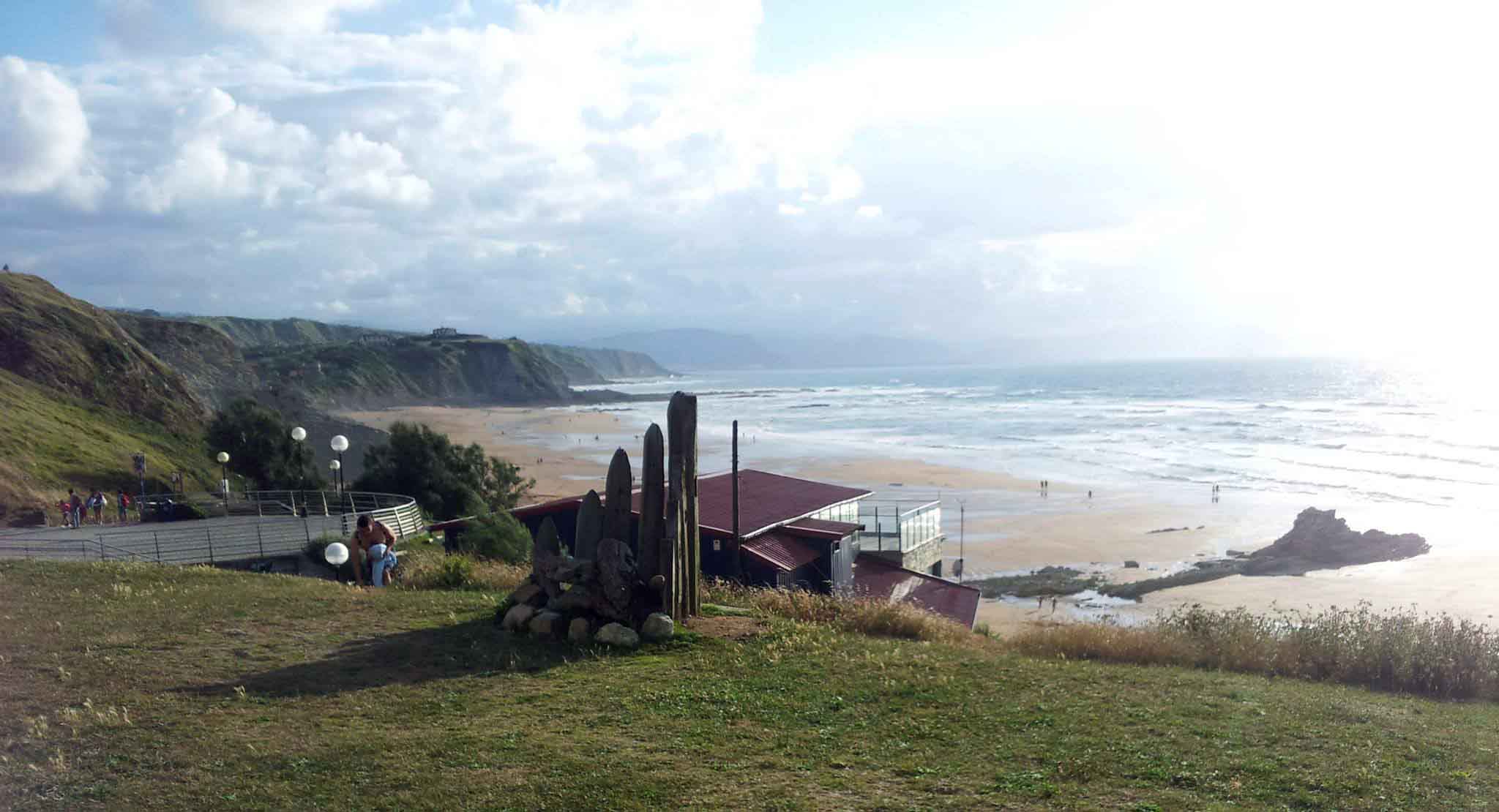 Around 10 kilometers away north Sopela, we stop at Plentzia, which is a coastal town that receives a lot of visitors thanks to its beautiful estuary, its beach, its port and its picturesque old part of town. You can definitely tell by the houses there that people are not doing too bad…In our opinion, this is one of the most beautiful places in the area, so do not be in a hurry.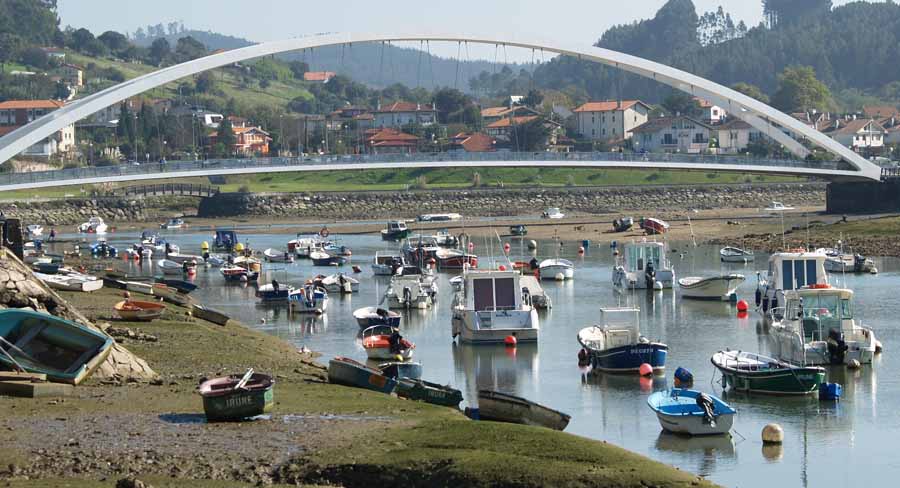 We can also take a little detour and pay a visit to the Castillo de Butron, which is located in between Sopela and Plentzia and is a medieval castle that has undergone serious remodeling during the 19th century.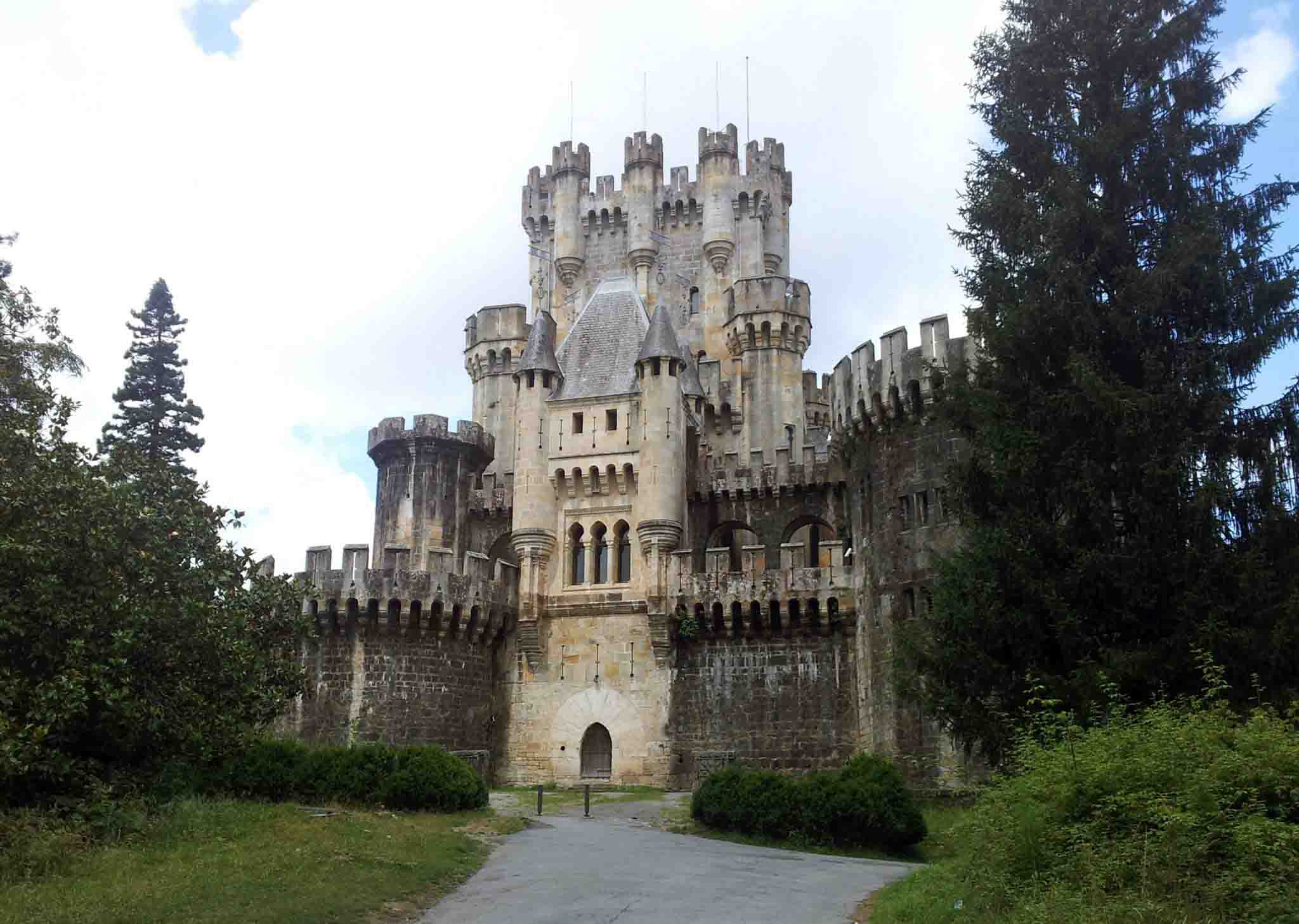 We are now headed to Bakio in our route, where apart from swimming on the beach, you can also visit some wine cellar of Txakolí, a smooth, young fruity white wine typical of the area.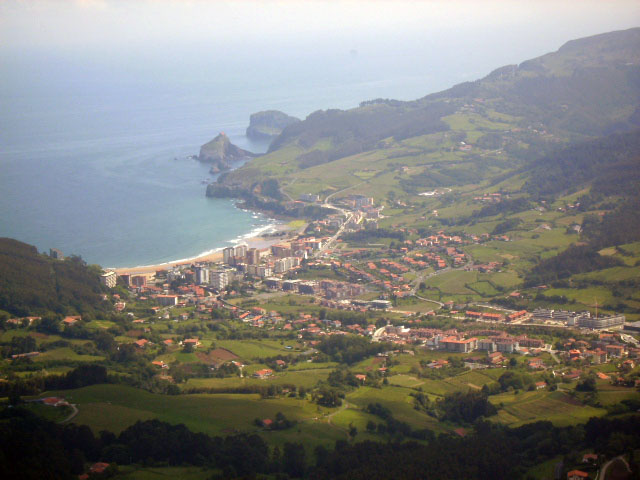 We will get to our next destination in less than 20 minutes from Bakio; we are talking about Bermeo—a town that stands out for maintaining the typical fishing village charm. Visiting the bar's terraces of the port in Bemeo is absolutely worthwhile. You can have an appetizer while enjoying the wonderful sea views and the old part of the town behind you.
Literally next to Bermeo, less than 5 kilometers away, we get to our final destination of our car route: Mundaka. Although it is not convenient to pass judgment, we have left the best to the end. This is a quiet village where you can breathe tradition and where you should enjoy its streets and the nature. As a matter of fact, it is located in the heart of the Biosphere Reserve of Urdaibai. Also, for the surf lovers, this place is known for having the best left waves in Europe.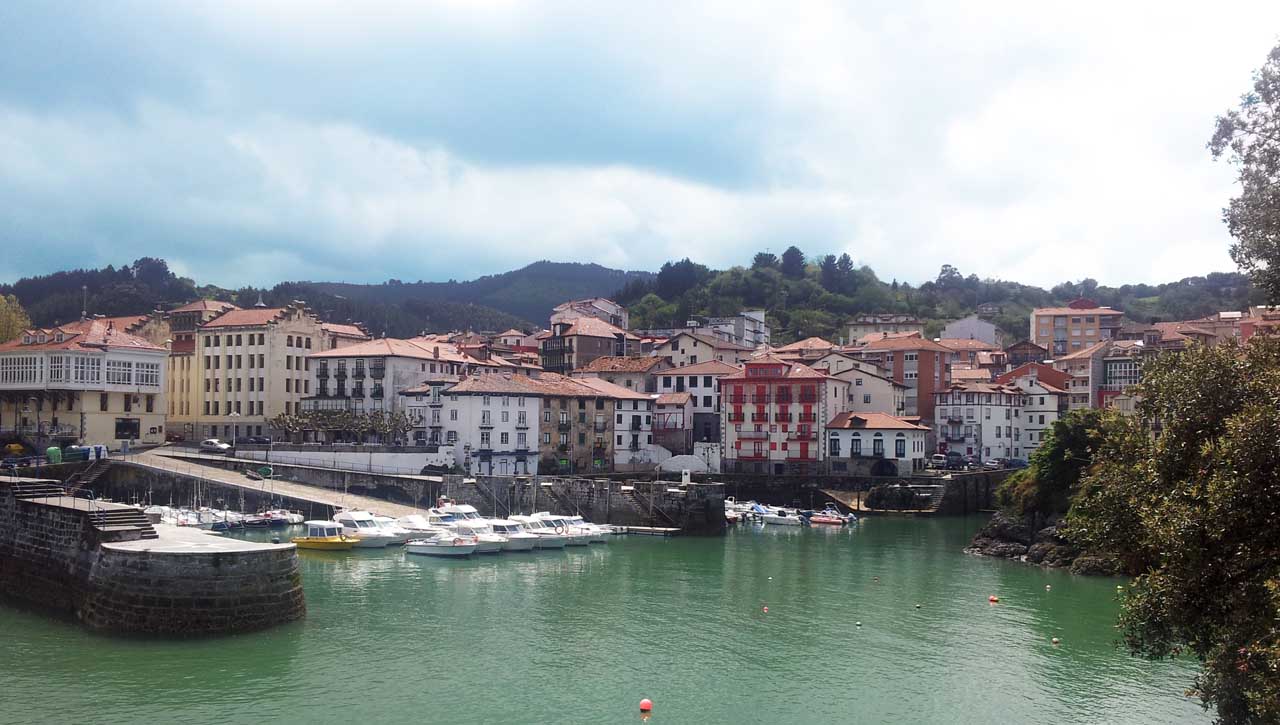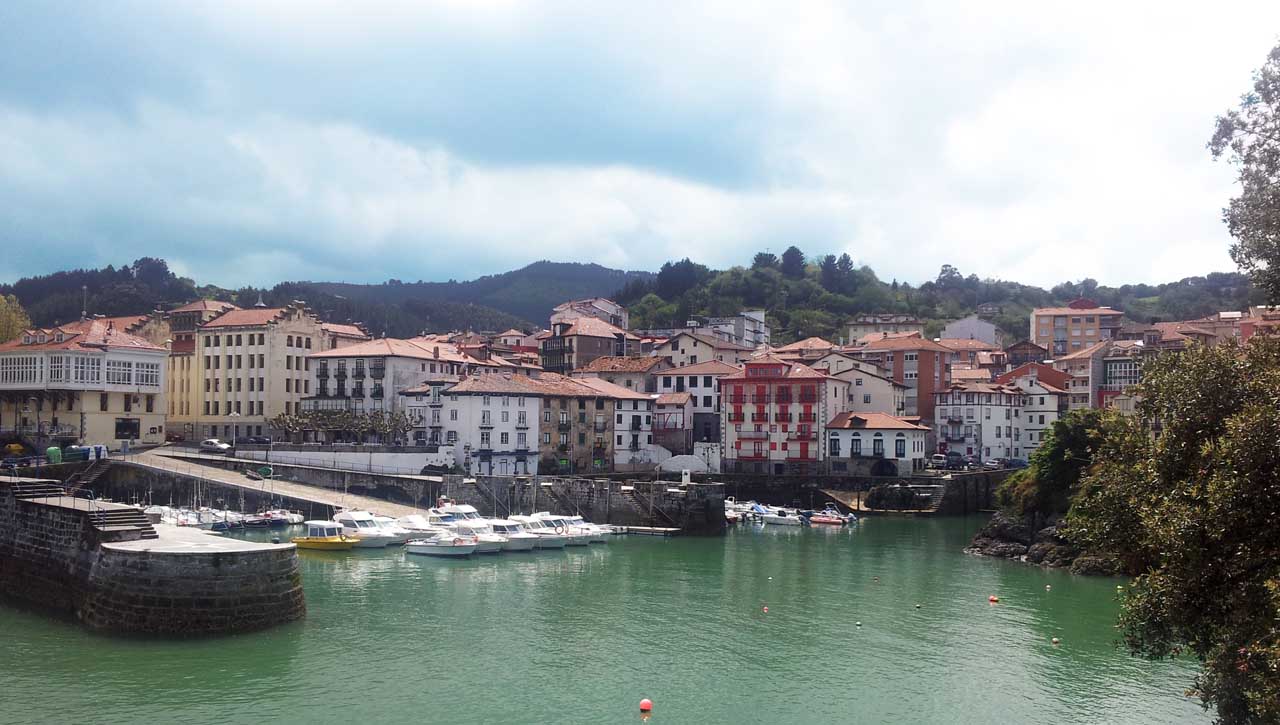 If you do not get too carried away with the appetizer and have not relaxed too much in any beach, this should be it for the day. It is time to wrap it up after an intense but unique day.
Notwithstanding, we have intentionally left out of the route a stop between Bakio and Bermeo because it is virtually impossible to visit it all in just one day. We do encourage you to visit it; we are talking about San Juan de Gaztelugatxe—a hermitage located atop a spectacular islet where a few celebrities have gotten married. Although the place might be the perfect background for a wedding celebration, we are sure that someone might have complained for the many steps to be taken until reaching the top—241 steps to be exact. The access to this islet is amazing—it is an arched stone bridge over a row of stones. You might get lazy but you definitely have to overcome your laziness and get to the top. The views are worth your effort.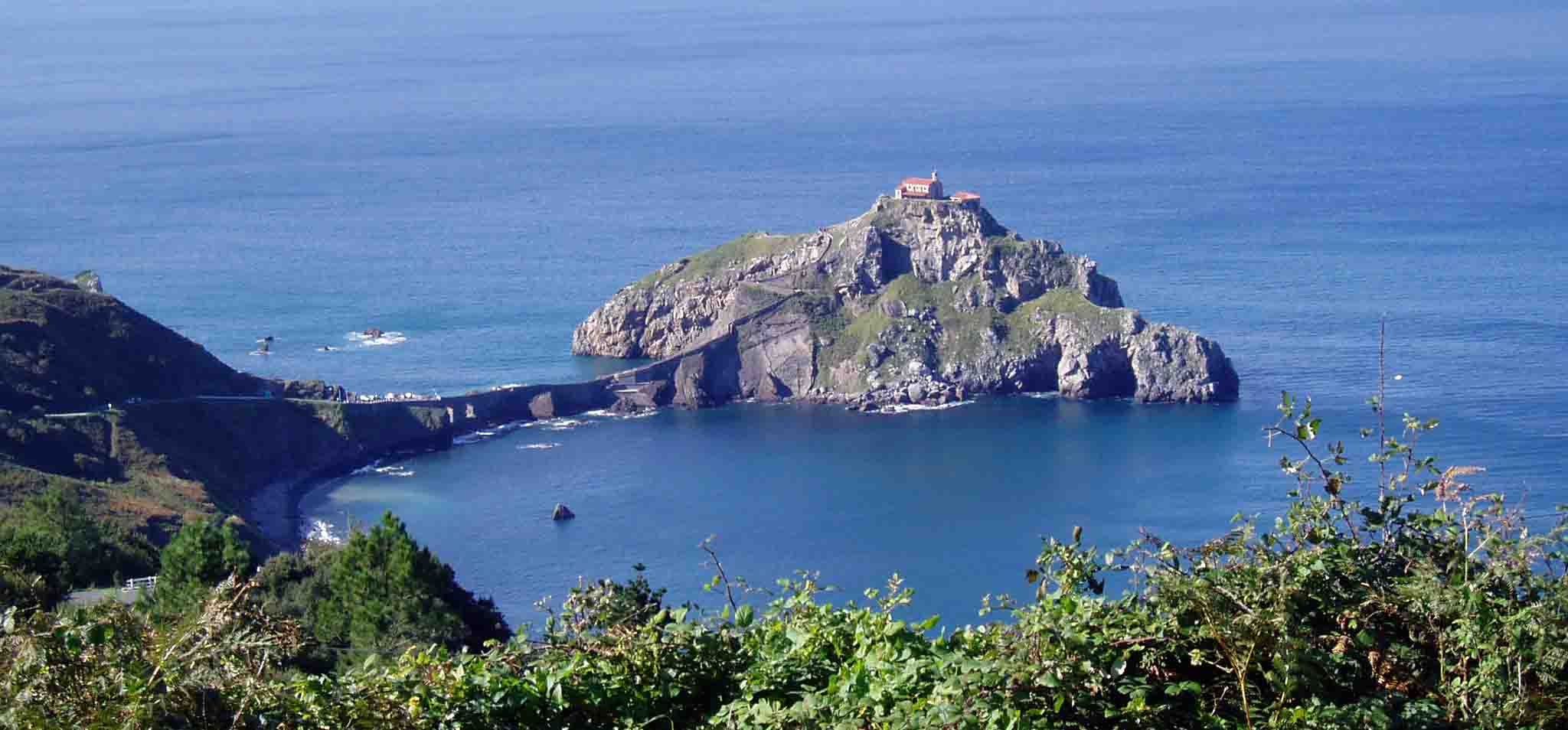 This is 69, 6-kilometer route, from the suspension bridge and Mundaka. Have you seen how many interesting things in such a small territory?
One last recommendation: do not forget to pray that it does not rain and you see the sun. If it rains, do take into account that, this place would not be that green if it was not for the rain. You will fill us in! You already know that car rental at Bilbao airport is the perfect option for you.