This post is also available in: Spanish German
The island of Mallorca does offer lots of charming natural places. It is no surprise that this amazing environment has a wide selection of terraces for the springtime so that the visitor can enjoy the sun, the sea and the nature. How can this be improved? In order to help you pick, we are here suggesting you seven of our favorite terraces in Mallorca. If you guys have a chance, you will not want to miss these!
Mood Beach
Carretera Palma-Andratx, Km 11. 07181, Calvià (Islas Baleares).
Teléfono 971 67 64 56

Located in the Costa D'en Blanes, in the municipality of Calvia, Moon Beach has a bar, a restaurant, a dance floor, a large terra overlooking the sea, a swimming pool and Balinese beds. Apart from its outstanding location and superb decoration, you can also enjoy the food quality and the friendly customer service. Besides, you should not have any problems finding a parking spot.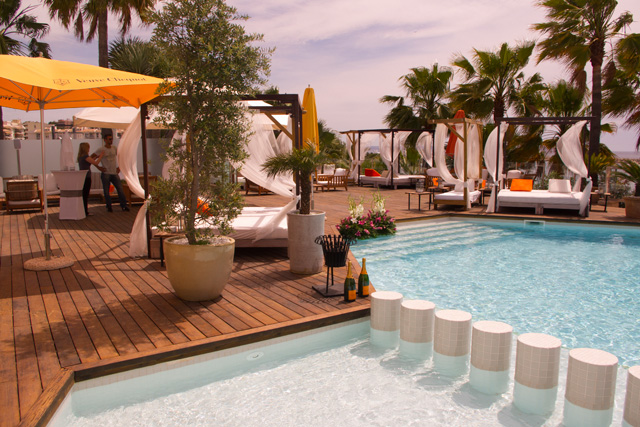 Las Terrazas Beach Club
Passeig Illetes, 52, 07181 Calvià, (Islas Baleares)
Teléfono 971 40 10 31
http://balnearioilletas.com
The Illetas Spa has a privileged terrace, with on top of the emblematic Illetas beach, known as Las Terraces Beach Club. Either for the chill out atmosphere or its sophisticated restaurant, the place becomes idyllic if you are planning on going with your significant other or some friends to have a few drinks in the springtime.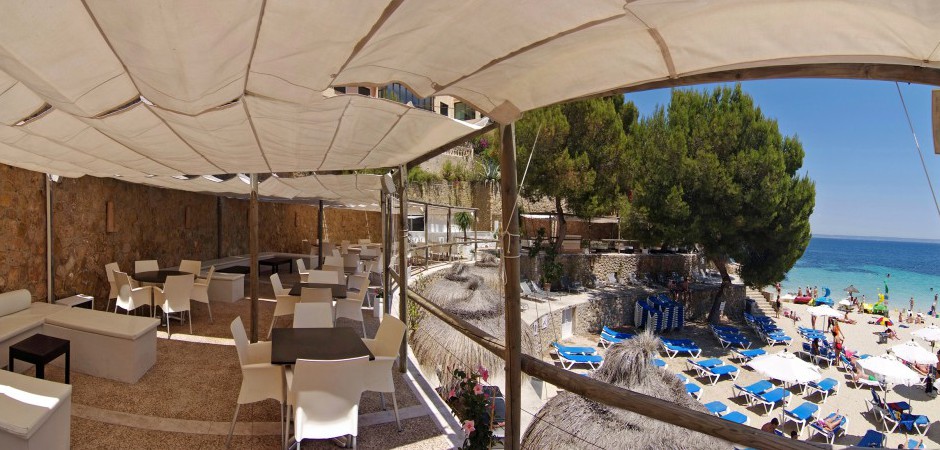 Foto de Worldbeachclubs
Purobeach Palma
Carrer de Pagell, 1, 07610 Can Pastilla (Islas Baleares)
Teléfono 971 74 47 44
http://www.purobeach.com/es/purobeach/purobeach-palma/
Purobeach Palma opened its doors in June 2005 in Can Pastilla—a little peninsula with spectacular sea views. This exclusive place has an international restaurant (with influences from Miami, Marrakech and Melbourne) with an outdoor lounge with a terrace, spa, swimming pool and privileged sea views. At night, the fun continues at the bar and the themed parties carried out by the DJ's.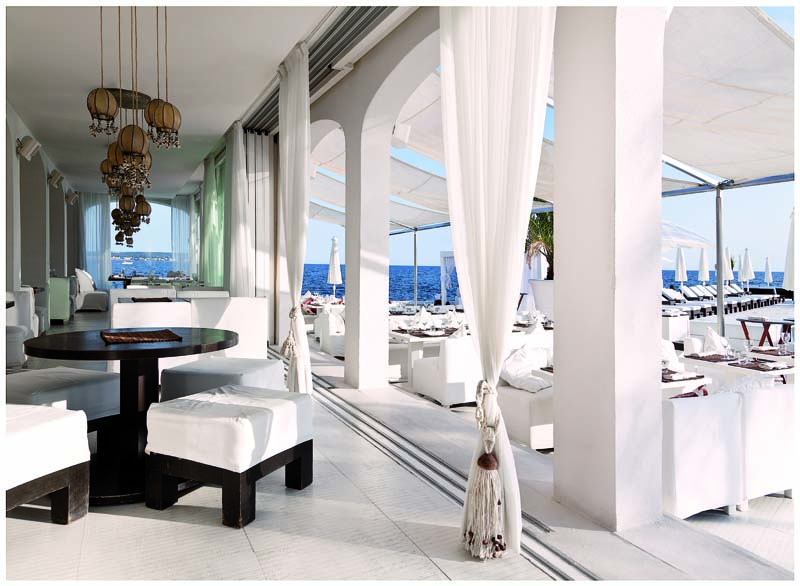 Cappuccino Grand Café San Miguel
Carrer de Sant Miquel, 53. 07002 Palma de Mallorca (Islas Baleares)
Teléfono 971 71 97 64
http://www.grupocappuccino.com
The Cappuccino Grand Café is spread all over the Spanish geography. Ten of them are in the island of Mallorca. The one in San Miguel is located in an old stately home that has a traditional patio from the old Palma. The place has a beautiful patio inside, away from the sun and with a characteristic springtime flower smell. Also, we find an outdoor terrace with large umbrellas around a fountain. Needless to say that this is a great place to make a stop while wandering around the city.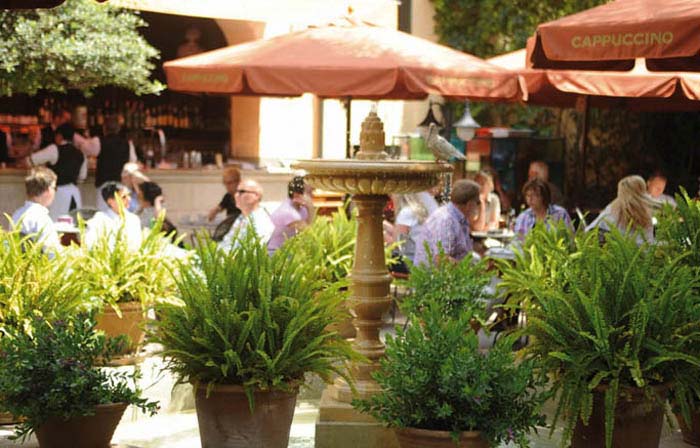 Mhares Sea Club
L'Oronella, s/n. Urb. Puig de Ros. 07609 Llucmajor (Islas Baleares)
Teléfonos 971 213 691 y 616 705 102
http://www.mharesseaclub.com
(Apertura Abril de 2016. Acceso solo para adultos)
15 minutes away from Palma de Mallorca, over the coastal rocks of Llucmajor, we find Mhares Sea Club. This place sure is strategically located at the former sea sandstone quarry used for the construction of the Mallorca Cathedral—at the foot of the cliff and over the coastal rocks. Mhares Sea Club brags about offering the magic of an endless horizon of the Palma Bay merging the sea blue, the sea breeze, the rugged mountain and one of the most incredible sunsets of the whole island. Among it amenities, they do offer: healthy kitchen, snack area, chill out area and also a swimming pool surrounded by a solarium of hammocks and Balinese beds.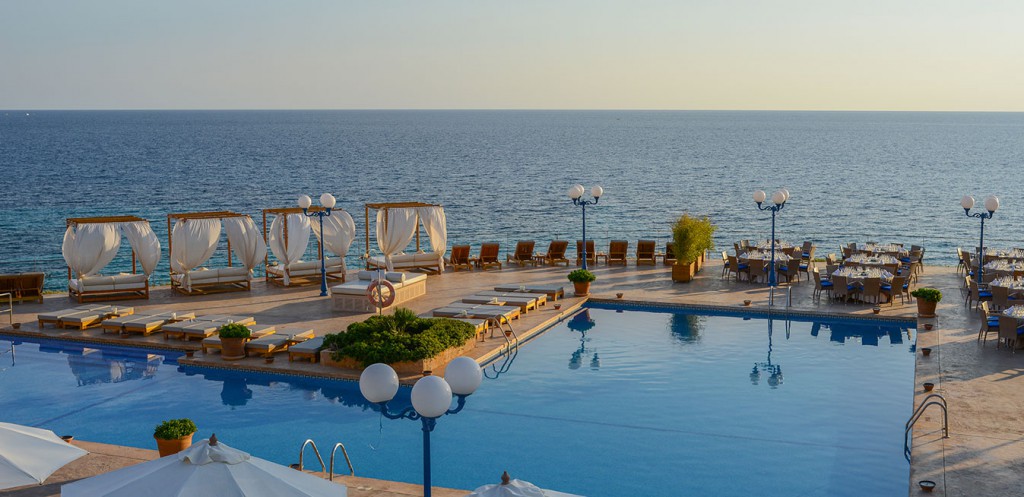 Pabisa Beach Club
Carretera Arenal, 56, 07600 Palma de Mallorca (Islas Baleares)
Teléfonos 971 74 33 34
This is a relaxing atmosphere entertainment complex, with a lounge bar, a restaurant specialized in grilled food and a 54-hole golf course–all of it, right in front of the beach. The place offers huge TV screens so that the customer can enjoy sports and music event at night.