This post is also available in: Spanish German
Malaga is not only sun and beaches, which are for sure its main attractions. Beyond the summertime appeal of this province, Malaga becomes equally attractive in other seasons of the year like, for instance, the fall.
The Serrania de Ronda exhibits one of the most amazing fall images in the interior of the province of Malaga. It is called the Copper Forest, a metaphor that refers to the spectacular landscape gifted by the nature every single year with the fall of the chestnuts' leaves. We also find small whitewashed villages with a lot of charm that deserve to be talked about during this trip around this area in this post.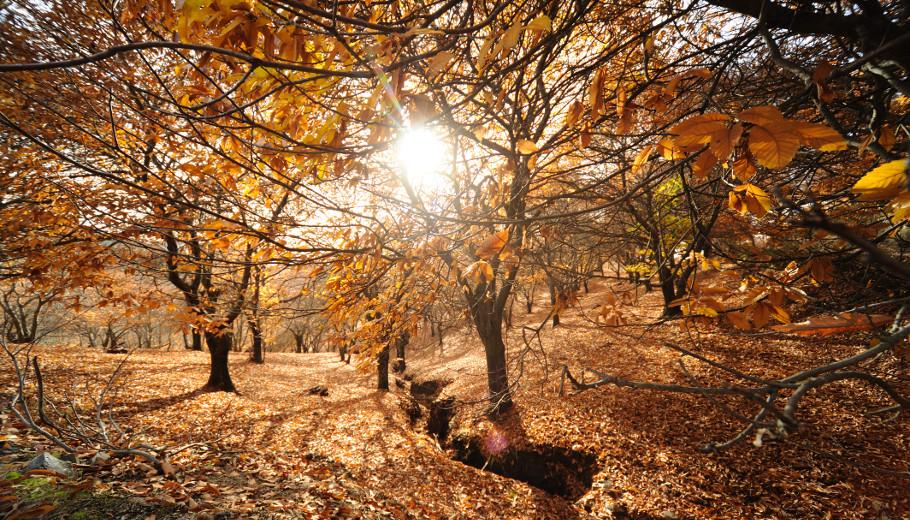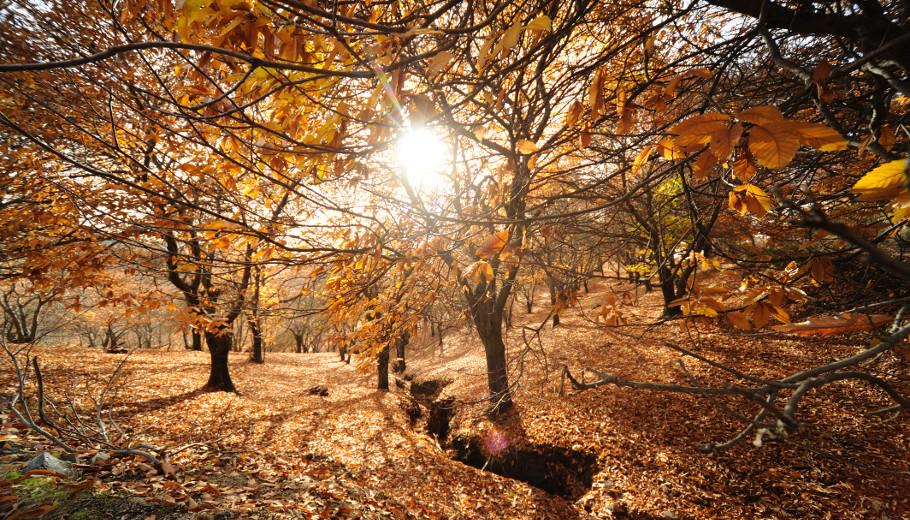 It is located mainly in the Genal Valley, one of the three great geographic areas (along with the plateau and the Guadiaro Valley) that form a landscape unit in the Serrania de Ronda—with a mountainous character. Its relief, formed by a complex of rough mountain chains and large slopes, become flatter in the surrounding areas like the campo de Gibraltar, the Costa del Sol or the Antequera plateaus.
The Cooper Forest villages,namely Alpandeire, Benalauria, Cartajima, Farajan, Genalguacil, Igualeja, Jubrique, Juzcar, Parauta, Pujerra and Yunquera, have a huge tradition around the chestnut, which provides a colorful copper tone to their typical whitewashed constructions.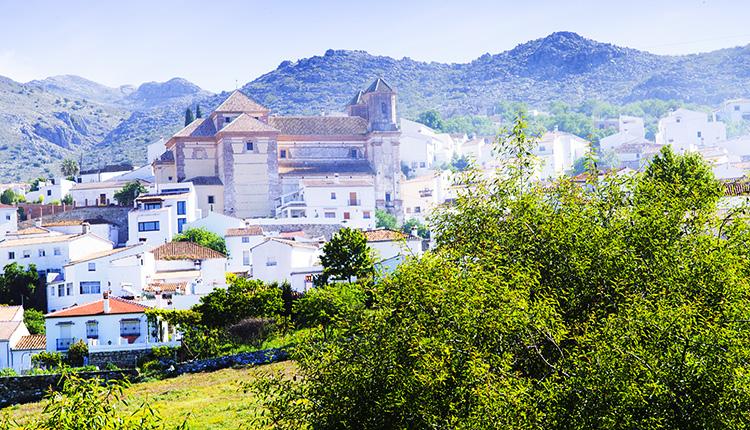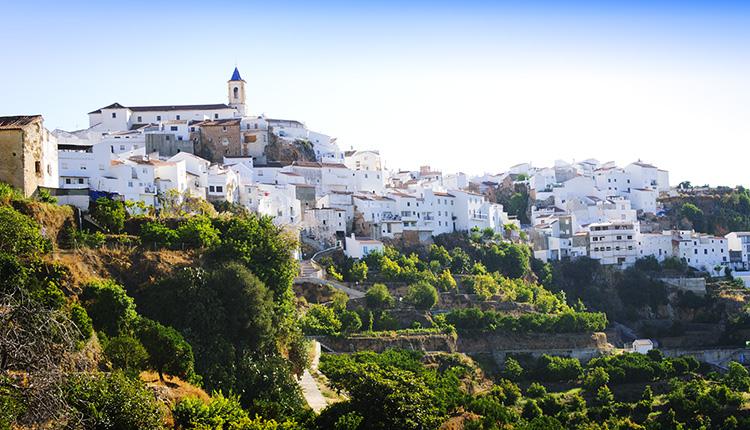 Juzcar in the only exception to this list of whitewashed villages, it received the name of the Smurf Village due to the color of its houses. Just like we were telling you in the post 15 whitewashed villages of Spain, Juzcar used to be another whitewashed village but its whiteness became part of history when it became the location chosen for the world premiere of the movie The Smurfs in 2011. The people of Juzcar, by popular vote, decided to leave it like that, blue Smurf.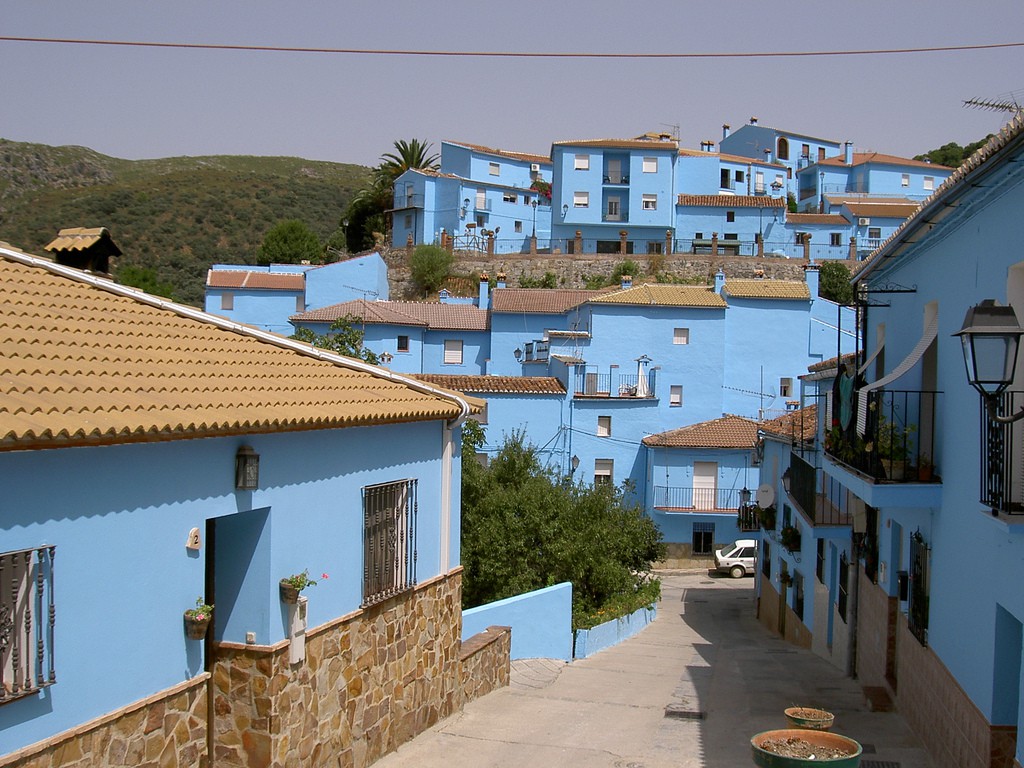 Any of the Copper Forest villages deserve to be paid a visit to enjoy their landscapes, get lost in their trails, taste its outstanding gastronomy, enjoy it festivities or practice various sports such as hiking.  Around this area, you can follow the six steps that are included in the Great Path of the Serrania de Ronda (GR-141): Ronda-Jimera de Libar, Jimera de Libar-El Colmenar, El Colmenar-Benarraba, Benarraba-Benalauria, Benalauria-Alpandeire and Alpandeire-Ronda, and other steps of the Great Path of Malaga.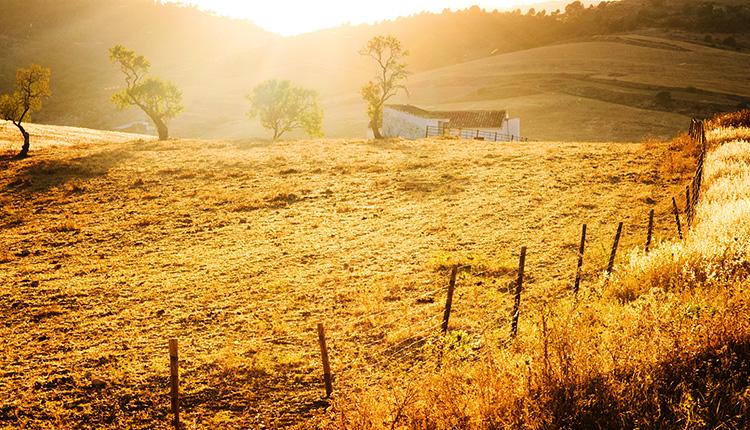 The fact that these villages are so close from each other invites us to take a road trip and the most of our time. For that matter, we remind you that we do have an office at Malaga Airport where you can rent a vehicle to make this a reality.