This post is also available in: Spanish German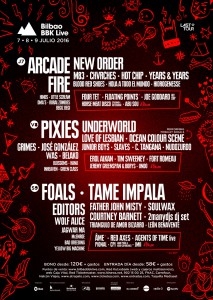 From July 7th through July 9th of the current year, the 11th edition of one of the most prestigious festivals is held in Bibao, the Bilbao BBK Live.
Arcade Fire, Pixies, Tame Impala or New Order are one of the main attractions of this year's festival. But, BBK is not only about music. As a matter of fact, Bilbao offers a great array of offers for you all to enjoy during the days this event takes place.
We are going to suggest a few plans here and it is up to you what to go for.
1. Getting over the hangover at the beach
It is sort of hard to plan in advance the day you are going to the beach. During the BBK Live, you can either get a monumental sun or a storm cloud that covers the whole sky. You never know in northern Spain.
If circumstances allow, here is the following question: Do you have a car? If the answer is no, you might as well head to the Sopela and Plentzia beaches—which are places you can get to by subway. They are not too far away; they are beautiful beaches and places you can go to and have a drink.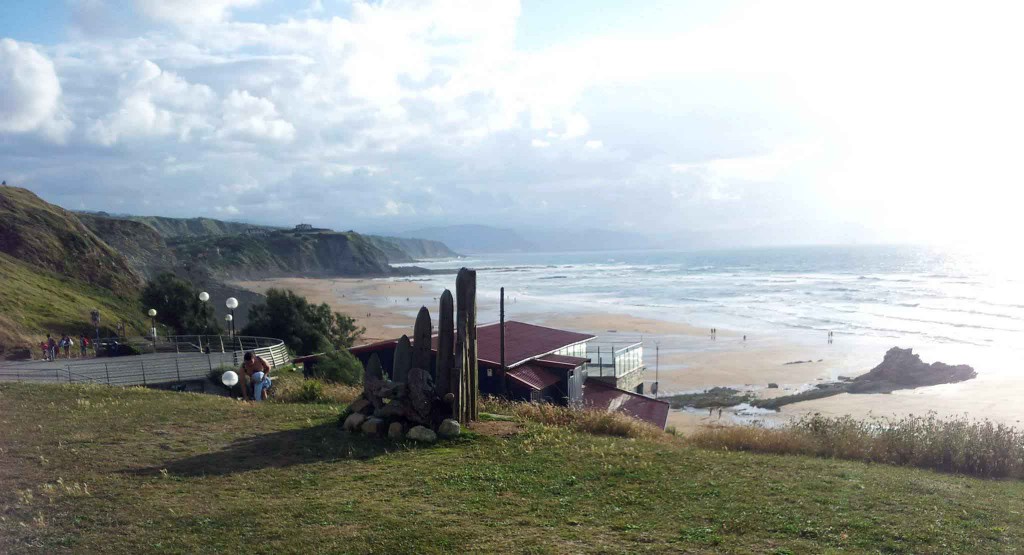 Sopelana
If you happen to go to Sopelana, we are giving you a good tip: right after you come up from the subway station, there is a bar called La Kala—they have incredible pintxos. Just one thing, you might end up not visiting the beach!
If you have a car, or if you are thinking about renting one, you might want to visit Mundaka. This place is not always a great place to practice surfing (some say this place has the best left wave in the whole European continent), it also offers spectacular beaches as well as being one of the most beautiful villages of Biscay.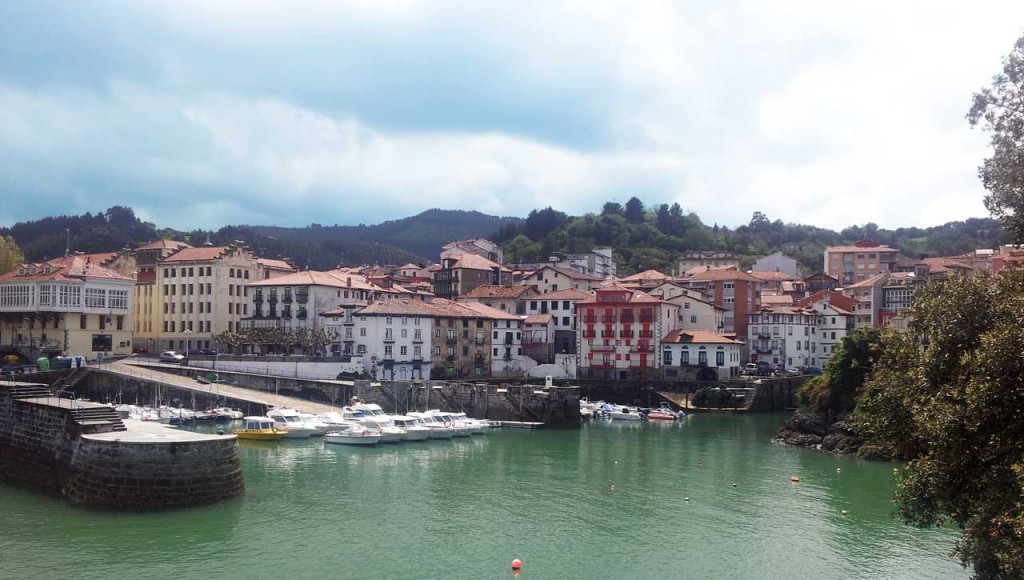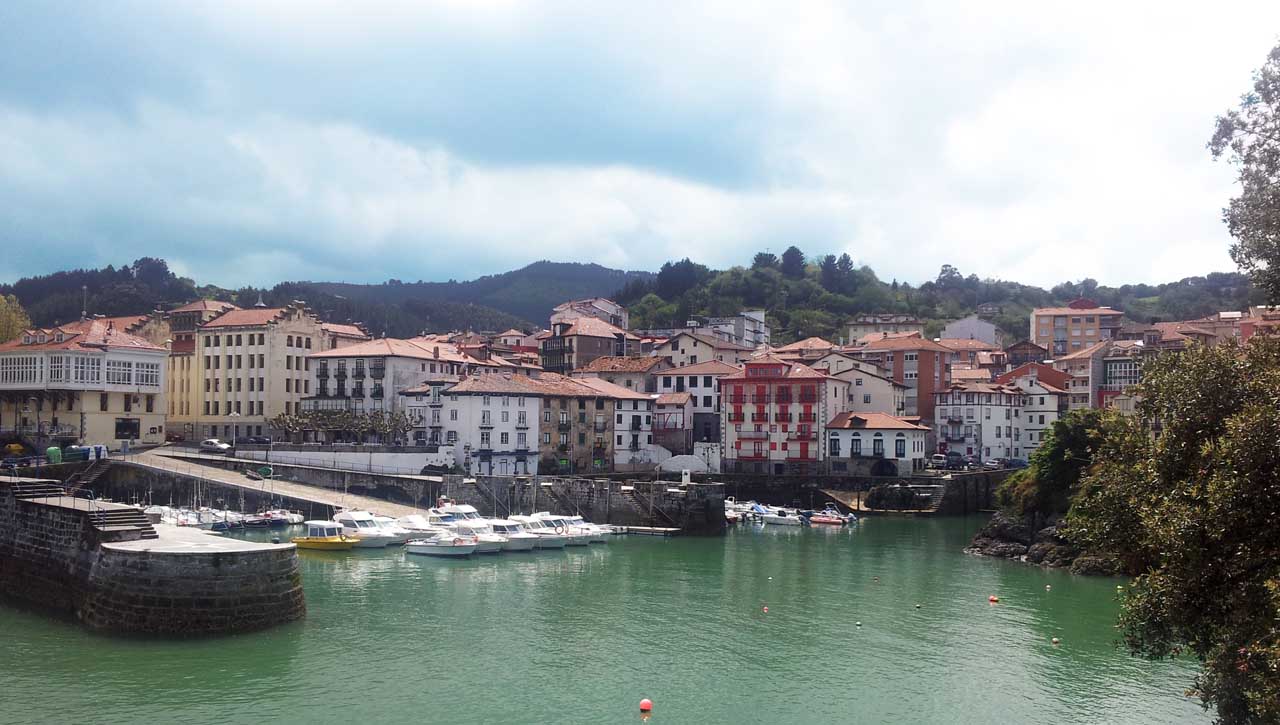 Mundaka
2. Shopping Sprees
If you consider you did not spend enough money last night buying katxis of beer and shots of Jagermeister, you can always go on a shopping spree.
At Flamingo Records you will find a great array of vinyl; just the type of stuff you cannot find anywhere. Leaving the place without purchasing a vinyl is quite a task. Another recommended store is Power Records, with over 20 years of existence. Both stores are in the heart of the city and very close from each other-they are actually at both sides of the Nervion Estuary. Do not worry, there is a bridge is close enough, therefore you can take a vinyl mini-route.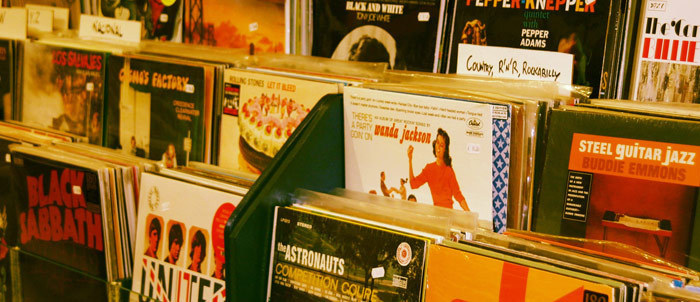 If you are into retail therapy sessions, we suggest you to hit Arizona Vintage Clothing—we are guessing you have an idea of the type of clothe they sale, haven't you? Vacas Flacas, which is a humongous second-hand clothing store. Hitz, which has an amazing vintage decoration. Persuade, a very cool design clothing store. Arropame, clothes for the ladies; elegant or casual, with a French touch. Trimmer, you can buy a t-shirt, a plant or even have coffee with a local tapa.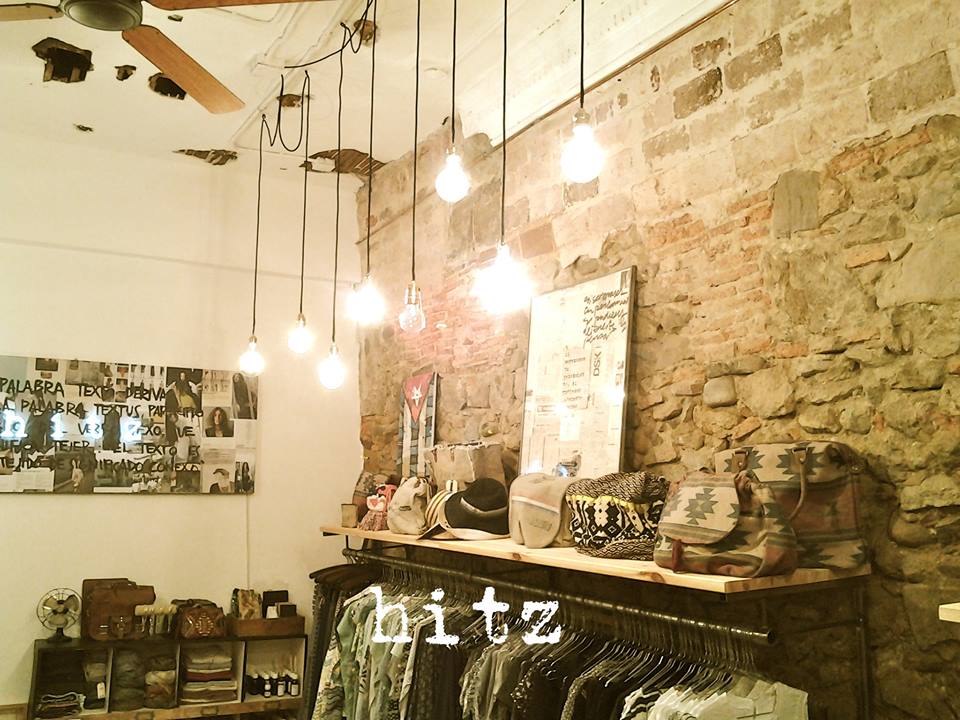 If you'd rather spend your time looking for a good book, even if your only purpose is to brag about being a nerd, you can hit the prestigious bookstore Libreria Camara—they open at 8am, although we do not think you are not going to visit it that early in the morning. Aso the Libreria Tintas, specialized in travel guides and gastronomy.
Entering the old part of town, we have La Casa de Atras, where you can find second-hand books, a vinyl or even getting a tattoo. Oh no, telling a party-goer where to get a tattoo is actually not a good idea, to be honest…
3. Eating good stuff
Ever since you purchased the BBK Live ticket, you know you were going to eat a whole bunch of pintxos. The truth is that, going on a pintxo-pote route is a must in this city.
You will be able to eat incredible pintxos all throughout Bilbao, yet we are going to suggest you the Pozas area, which is formed by a swarm of bars around the Licenciado Poza Street. There are plenty of bars; it is near the bus station that takes you to the festival, actually, and it is extremely lively. You will spot a lot of BBK wristbands around this area. You do not want to miss the bars at the Garcia Rivero Street—there is always delicious food at the bar.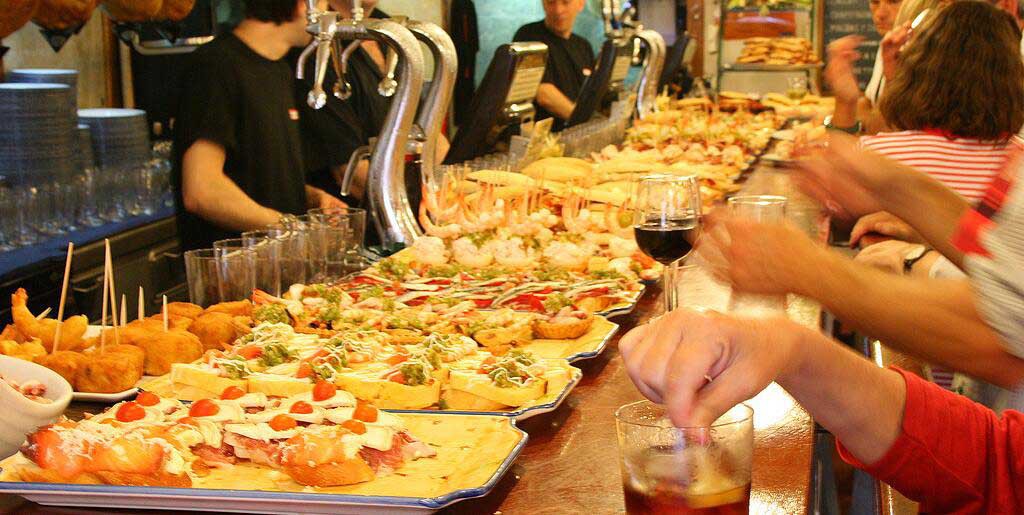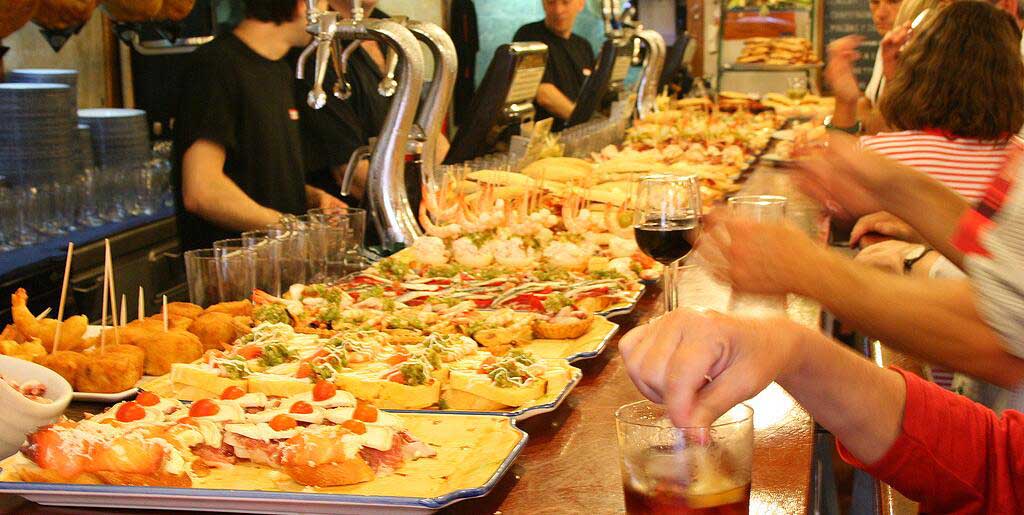 If you want to upgrade it and take it to a whole new level, you might want to visit the Bascook, by the highly regarded cook Aitor Elizegi. It certainly is not cheap, but you only live once.
For all the vegetarians out there, you will be delighted at the Camelia restaurant; it has two premises, one is for vegans and the other one offer bio-vegetal sushi.
For those of you who have a sweet tooth, there is no better place than the Pasteleria Arrese (cake shop). It is located in the heart of the city, with over 162 years of history. Their truffles will make you lose your mind. Other alternatives would be Zuricalday, Pasteleria Don Manuel or Pasteleria New York. Speaking of sweets, have you ever had butter buns? These places might be the ones for you to do it…we leave it there…
4. Visiting Bilbao
Bilbao is a city that has modernized a lot in recent years and has polished its tourist side in a major way.
We suggest you to stroll by the Nervion Estuary. You can start off from the new San Mames arena and go through the Dona Casilda Park up to the Guggenheim Museum. Halfway through the walk, at the other side of the estuary you will see the University of Deusto, inaugurated in 1886.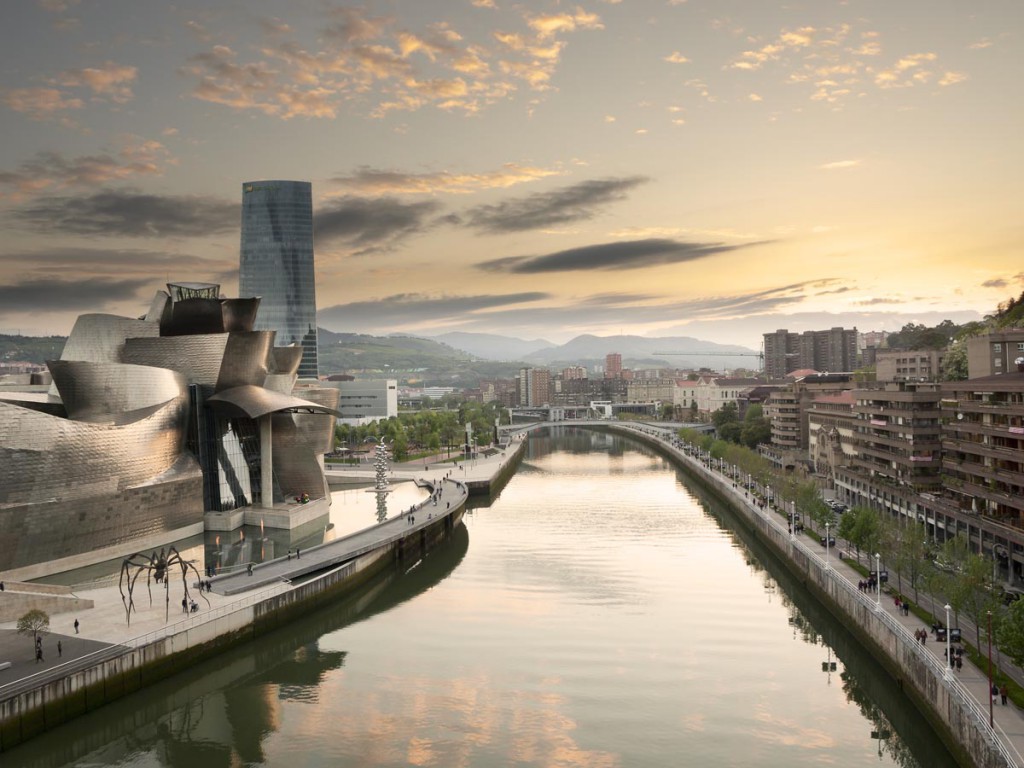 There are two spots around the museum to take the perfect pictures to upload in your social media outlets: with Puppy, a 12-meter dog made by colored flowers. Also, another picture with Mama, a 9-meter high spider made in bronze.
Continuing with the walk, we will reach the Zubizuri; better known as the Calatrava Bridge. Let us please take that back, it is actually known as the controversial Calatrava Bridge, but that is another story…It is a pedestrian bridge over the Nervion Estuary. From here, we have wonderful views of the Isokazi Towers. These are twin towers of 82 and 23 meters stories respectively.
If we keep on with the Nervion route, we will get to the Bilbao Town Hall; it is decorated with prominent individuals of the history of Bilbao.
The distance from San Mames up to the City's Town Hall is approximately 3 kilometers, so be sure to take into account that that might take you some good 45 minutes–of course this all depends on how much you love to take pictures…
After completing this walk, and being so close from it, it would be a shame if you do not pay a visit to the Plaza Nueva, and from here you can enter the Old Part of Town. You do not want to miss the Santiago de Bilbao Cathedral and the San Anton Church; this will take you back to the estuary.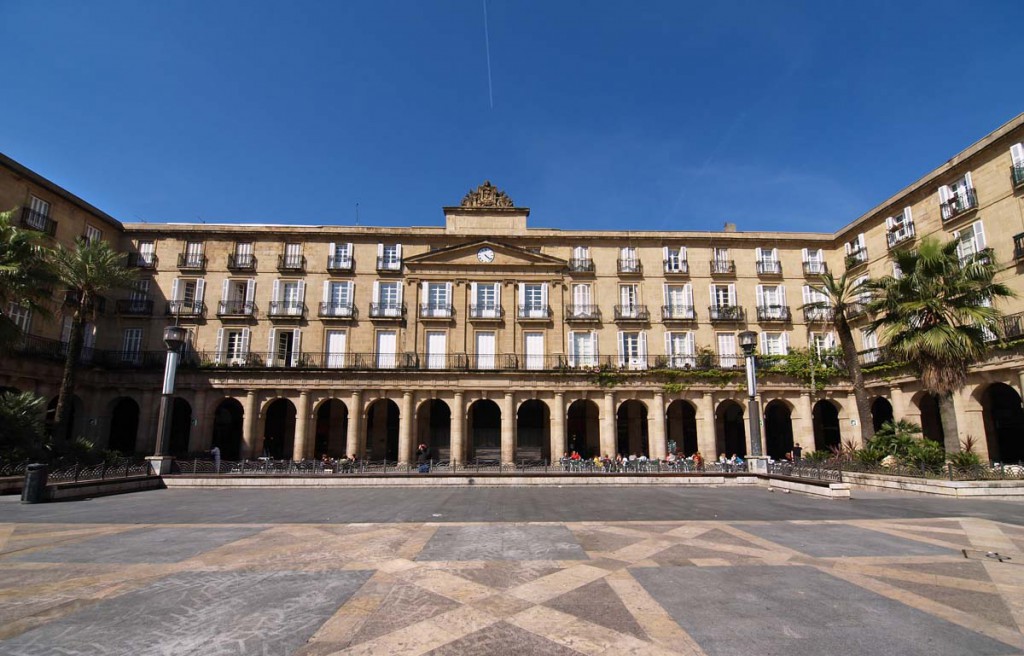 In the following map we are going to pinpoint the places we have been telling you about. After that, you can get on the subway at the Casco Viejo station to the festival's bus shuttle, to the pintxos area you had picked or to your hotel.
If your visit happens to last longer than the festival itself, you can also take a little bit of time to make a road trip by the Biscay coast, which is something we suggested you in a previous post.
5. Visiting some wineries
Since you are in Biscay, you do not want to miss its characteristic white wine Txakoli. There are wineries that offer visit to the vineyard and the cellars, with Txakoli tasting and the possibility to have lunch there or even some wine-pairing.
By proximity, w suggest you Bodega Gorka Izagirre, Mendibile Jauregia, Bodega Talleria or Bodega Magalarte Lezama.

A little bit farther, although at a reasonable distance, less than 30 kilometers away from Bilbao, you can visit the Doniene Gorrondona winery in Bakio. This is a village has a very nice beach; hence you can top off the visit with a refreshing dip. Just a great plan!
6. Fallen saleep at the camping ground
Noooooo, of course not! Haven't you been given enough reasons with our suggestions? Alright then, let's get it started and get out of the tent or your hotel room–good party-goers do enjoy the daytime too, not only the night events, especially in a city like Bilbao.
Whatever you choose, we hope you have a blast! Do not forget to save some energy to go all-out at the concerts. You will let us know!
And remember: Car hire at Bilbao airport opens up a world of possibilities for your trip, because you won't be limited to discovering just the city, but instead you can forget about the hassle of transport in order to explore and get to know all the nearby places.