This post is also available in: Spanish German
Over 150 beaches, the largest coastal platform of the archipelago, 3000 sun light hours per year and a naturally peaceful atmosphere. This is the presentation card of Fuerteventura. This island belongs to the Canary Islands archipelago, located almost 100 kilometers away from the African coast. Fuerteventura was declared in 2009 Biosphere Reserve by the Unesco.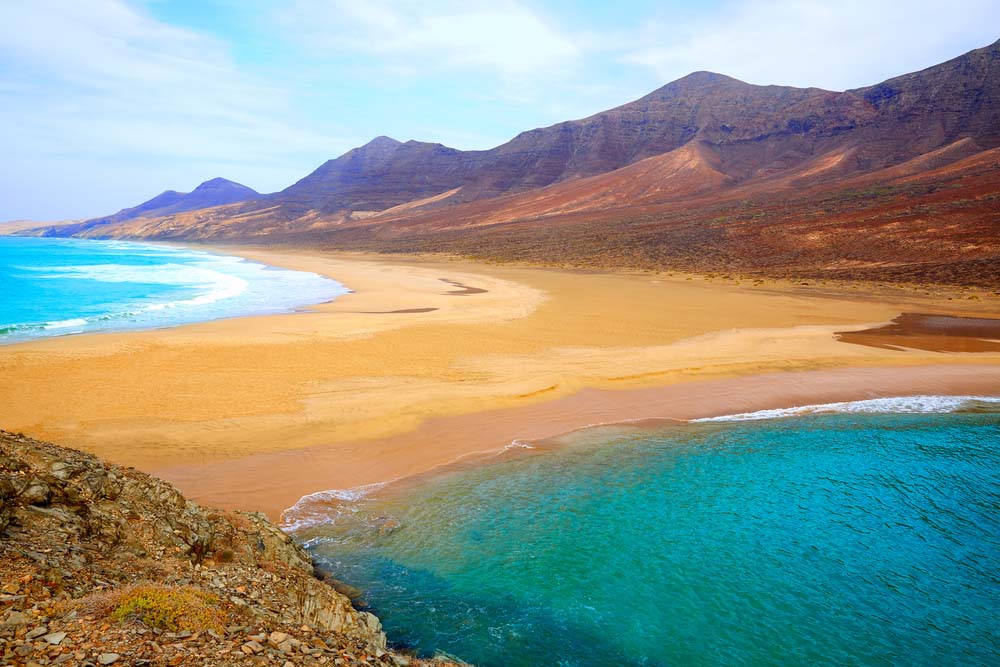 The coasts of Fuerteventura have a length of 265 kilometers. As opposed to the rest of the Canary Islands, its coastline is generally low. Its beaches are characterized by being long and desert, formed by golden sand and bathed by the clear waters of the Atlantic Ocean.
The previous conditions make Fuerteventura one ideal place to practice any water sport. Due to the constant winds that blow the coast, windsurf is the most popular sport in Fuerteventura.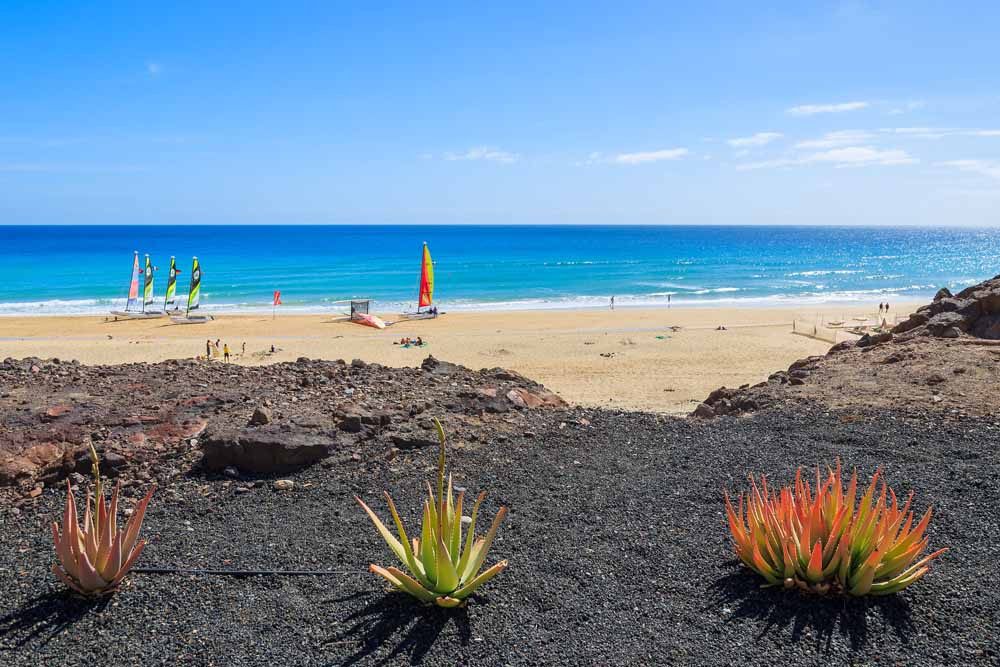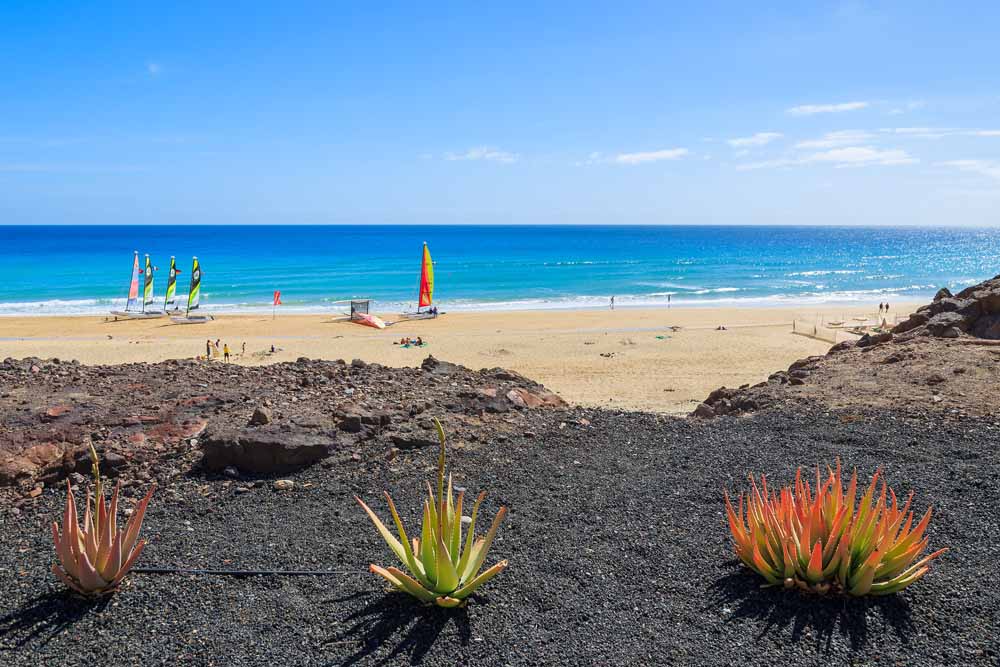 Si nos apatece disfrutar de este escenario inigualable de una manerea más tranquila, siempre podemos pasear aprovechando las cálidas temperaturas. Los aires frescos que traen los vientos alisios serán un complemento perfecto en estos paseos.
Costa Calma, playa de la Concha y playa de Cofete son algunas de las playas que no os podéis perder. También os recomendamos el que Natural Dunas de Corralejo, donde al final de las desérticas dunas encontramos 9 kilómetros de costa, donde se alternan pequeñas calas con alargadas playas.
Pero además de las playas hay mucho más que ver en Fuerteventura.
If we feel like enjoying this unique scenario in a more relaxing fashion, we can always walk around island taking advantage of the warm temperatures. The cool air brought by the trade wind will become a perfect complement to these walks.
Costa Calma, Concha Beach and Cofete Beach are some of the beaches you do not want to miss. We do also suggest the Natural Dunas of Corralejo, where at the end of the desert dunes we find nine kilometers of coast—alternating small bays and elongated beaches.
But there is much more to see than beaches in Fuertevenura.
What to see in Fuerteventura
Natural Park of the Islet of Lobos. Located on the north part of Fuerteventura, the Islet de Lobos is separated from Fuerteventura by a strait with a depth lower than 30 meters. It offers endemism, exclusive species and paleontological deposits. This is a much protected area although it can be visited.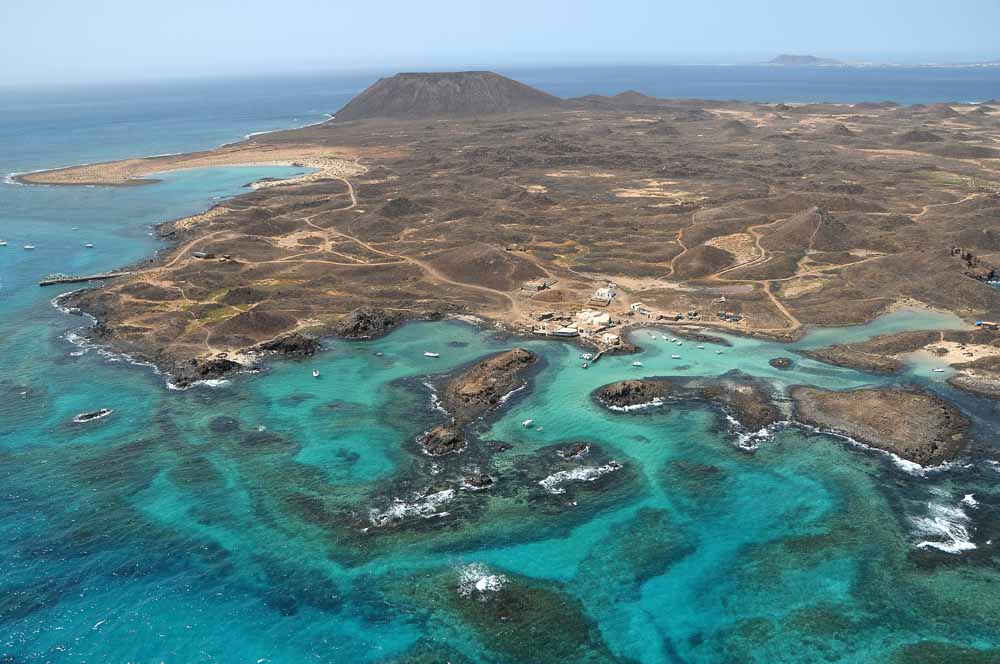 The Ethnographic Museum of Betancuria. This center is one of the most comprehensive museums of the island. This is a must-see in Fuerteventura for those who want to delve into the island's knowledge.
Crafts Center Molino de Antigua. This place exhibits the history of peasantry and the local crafts. Also, you will be able to see a great mill of gofio (the Canary Islands name for flour made from roasted grains, typically wheat or certain varieties of maize or other starchy plants (e.g. beans and, historically, fern root), some varieties containing a little added salt)).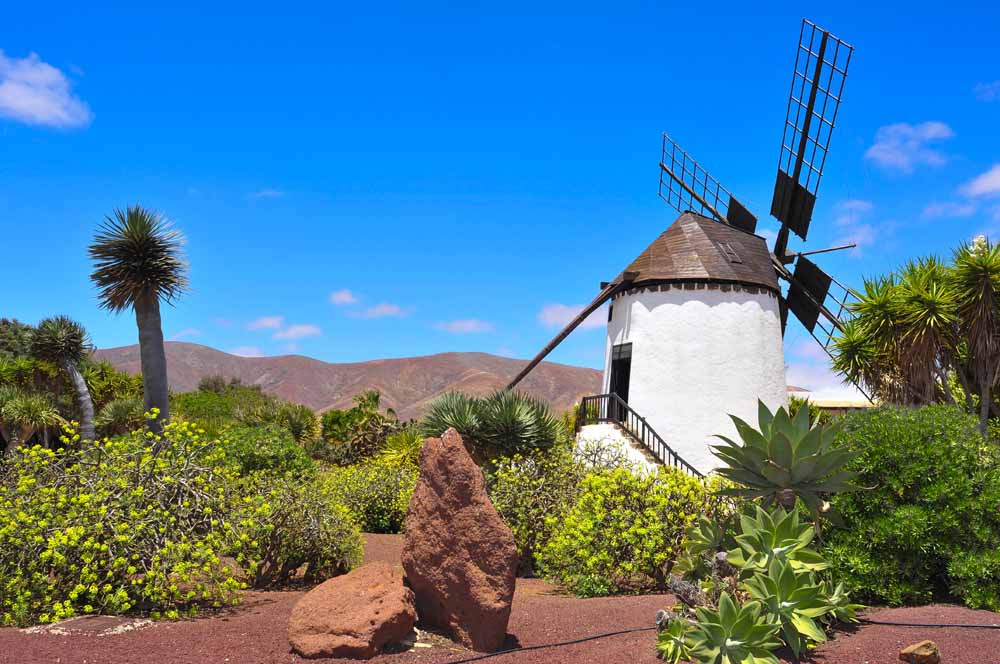 Ecomuseum de La Alcogida. This museum has seven premises that represent the tradtional architectonic style of Fuerteventura. Every premise contains elements that recreate usual situations in the locals' households.
The Mountains of Tindaya. Place of worship for the pre-Hispanic inhabitants. It is home to one of the best cave engravings of the archipelago.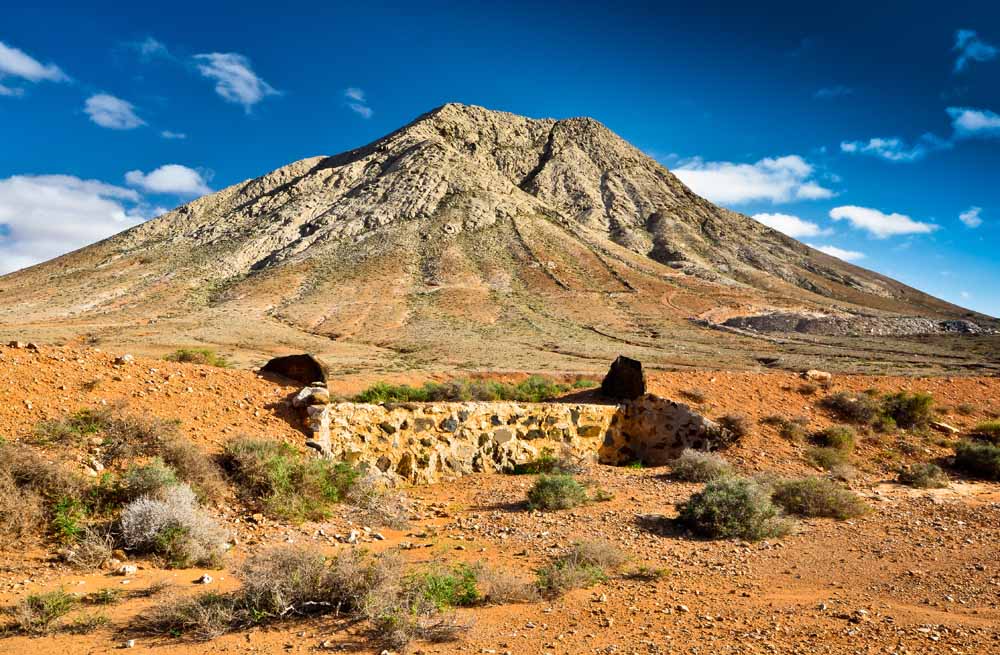 Rural Park of Betancuria. It stands out by its wetlands and by the existence of the pre-European inhabitants' remains.
Natural Monument Cardon Mountain. We can find lots of European inhabitant remains.
Natural Monument of Ajuy. It is unique due to the fact that this is the very first territory in the Canary Islands that emerged from the sea floor as a result of the volcanic eruptions that formed, as time went by, the Canary Islands.
Pueblos que visitar en Fuerteventura
Apart from all the aforementioned about Fuerteventura, there is also a series of villages we truly recommend you to visit.
Betnacuria
It is located in one of the most desert areas of the island. Betancuria was founded in the 15th century by a nomadic knight that picked it location, in a valley separated from the sea in order to have a better protection from pirates. This was the island's capital, declared Historic Complex in 1979 and, nowadays this is Fuerteventura's culture's most interesting spot.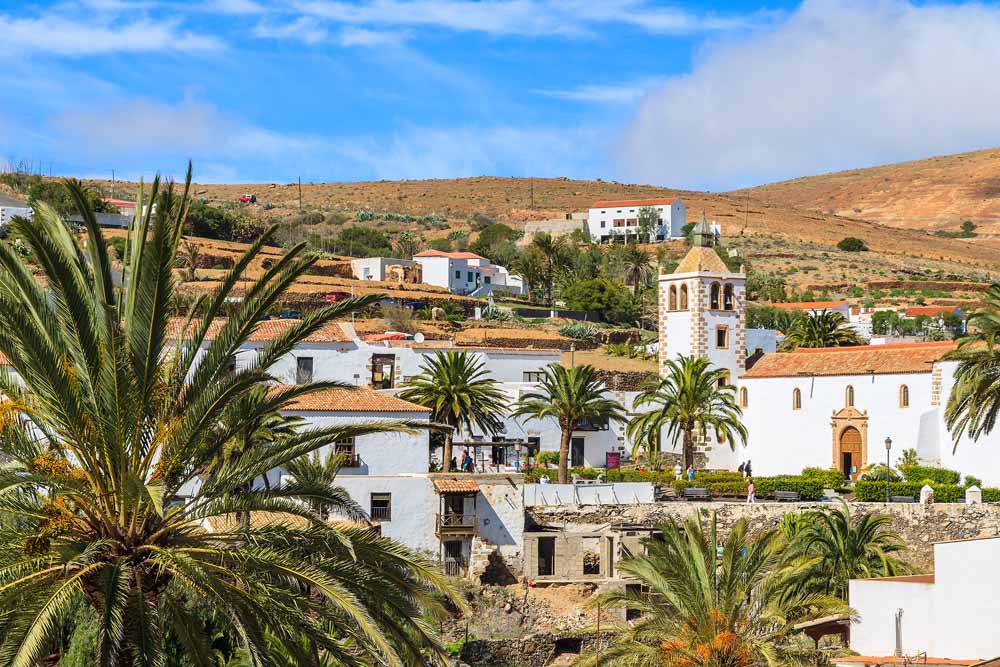 Puerto del Rosario
It is Fuerteventura's capital since 1860. Puerto de Rosario's former name was Puerto de Cabras, which was modified in 1956. In today's days, the town has 31.000 inhabitants.
In this town we find the most important commercial area and the international airport. You will enjoy a wonderful place to go on a shopping spree, since it has all types of department stores. It also has a wide offer of cultural events such as concerts or exhibitions. The Plaza de la Paz is probably the usual meeting point of the town. Last but not least, we will also find a great variety of nightlife spots such as pubs, clubs, etc.
Also, Puerto de Rosario has wonderful beaches such as Blanca Beach or Puerto Lajas, where you can enjoy an amazing gastronomy at its terraces nearby the beach.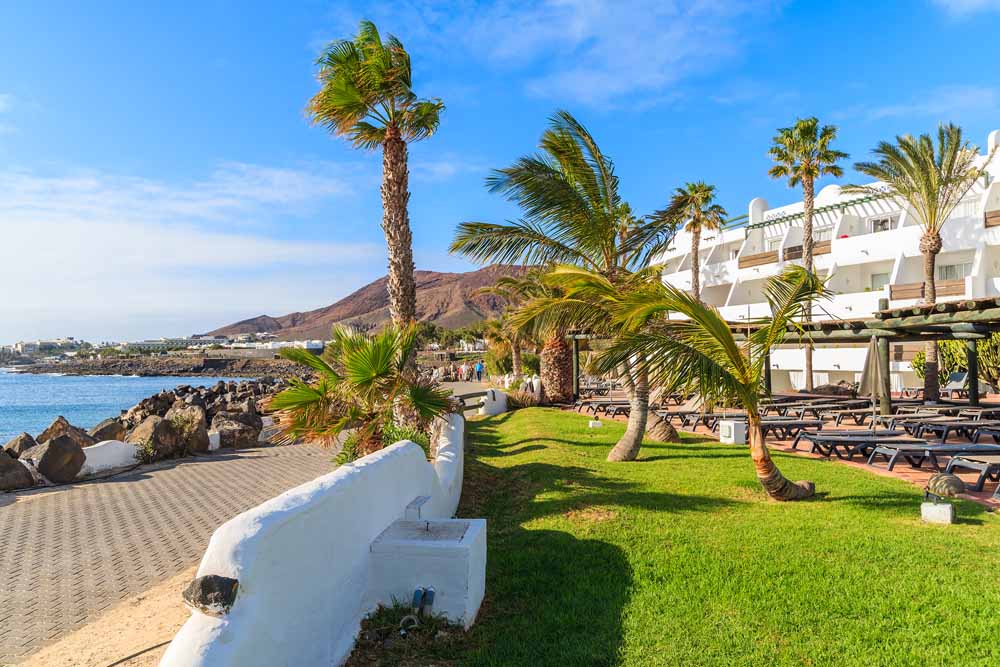 In Puerto del Rosario we could also visit various contructions of great interest such as: the iglesia de Nuestra Señora del Rosario, the iglesia de Santa Ana, the iglesia de Santo Domingo de Guzmán and a complex of chapels located in different villages. Either way, this is not a monumental capital like the former island's capital; yet it is getting better and better as time goes by. Another beautiful place to see in the Puerto del Rosario is the promenade, inaugurated in 1996, where four conchs by the Canary sculptor Juan Bordes are exposed.
As far as the Puerto del Rosario gastronomy, it stands out the usage of fish on its dishes, just in like any other part of the Canary Islands. El most used fish will have to be the Vieja and it is normally cooked boiled. The fish casseroles are pretty typical too. Other dishes we cannot forget to mention here are the guanchinerfe salad and the stews. As far as the meat section, we could say that they use many of them, whether pork, lamb or rabbit. Let us not forget about the famous goat cheeses that have a designation of origin. Most of the recipes you can find in the island have gofio, mojos and dressings as sides. When it comes to the dessert part of our menu, it stands out the frangollo and the cheese fritters.
La Oliva
Other must-see village of Fuerteventura is La Oliva, located on the north part of the island and with an outstanding natural environment, with the presence of two natural parks.
La Oliva is thought to be founded in 1500 by inhabitants of Betancuria, as a refuge in the field sowing season.
In La Oliva we find the Montaña de Tindaya, mentioned earlier within the places to see in Fuerteventura. This municipality has also other places of interest namely the Natural Park of Corralejo, the Casa de los Coroneles and the Iglesia Nuestra Señora de la Candelaria.
In its gastronomy, apart from the Vieja, it stands out the mussels casserole, the octopus and the goat meat and chickpeas stew.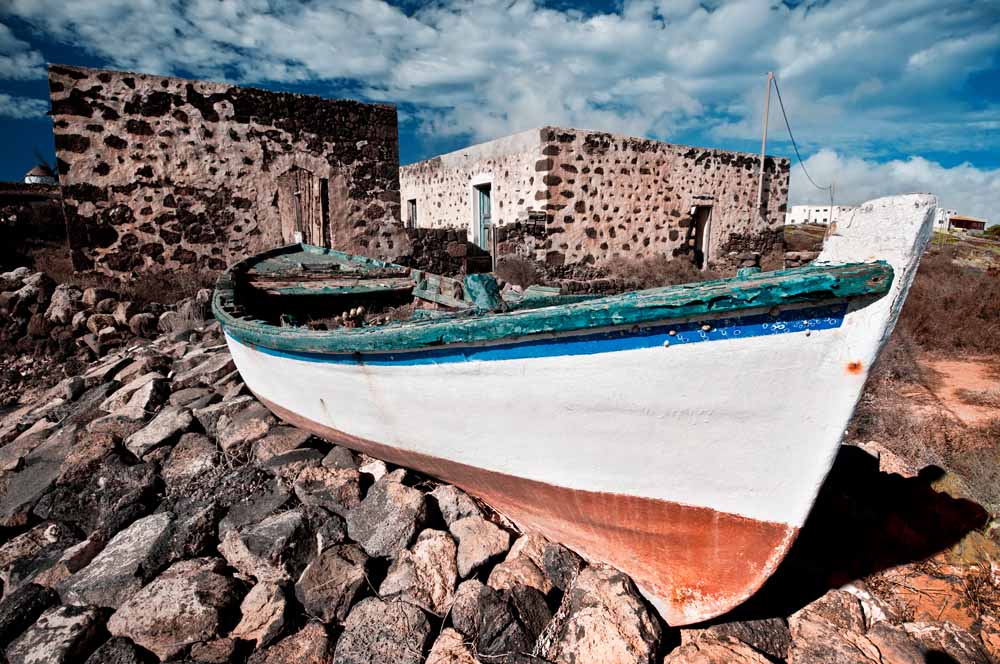 Pájara
Pajara is a municipality of Fuerteventura, with a great tourist appeal that has a large number of hotel beds and where important international windsurf competitions are held.
It is rather complicated to know exactly the history of La Pajara, since there are not many documented files prior to the 19th century, due to the frequent attacks carried away by the pirates. To this day, its economy is almost entirely dedicated to tourism.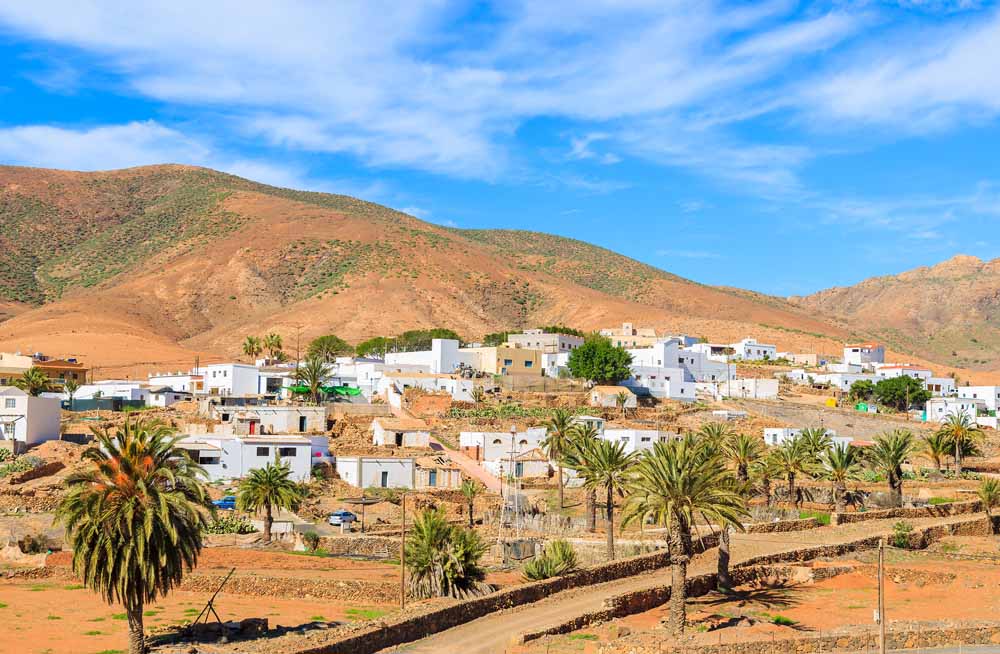 As you can see, in Fuerteventura there are many places to see, many villages to visit and many beaches to enjoy, In order to achieve all of this would be a rent-a-car vehicle in Fuerteventura.
Guardar