This post is also available in: Spanish
The spookiest time of the year is upon us, and Spain, with its rich history and architecture, is the perfect setting to venture out on terrifying routes that will send shivers down your spine. From mysterious legends to ghost stories that have endured through the centuries, Spain has plenty to offer lovers of the macabre and mysterious. In this article, we'll guide you through some of Spain's scariest tourist routes for an unforgettable Halloween.
Do you fancy a car route for All Saints' Day? Take advantage of our
Halloween offers
on
car hire
and enjoy the vehicle that best suits your needs at the most economical price, and without intermediaries.
.
Discover five places in Spain to spend a scary Halloween
Mystery of Ronda
We begin our spooky adventure in Ronda, a charming Andalusian town known for its impressive Puente Nuevo bridge. However, Ronda also harbours dark secrets. The House of the Moorish King, a medieval mansion built on a cliff, is famous for its tales of torment and its legend of Princess Tagzona. Explore its cobbled staircases and secret well for clues to a dark past.
Gaudí's Capricho in Comillas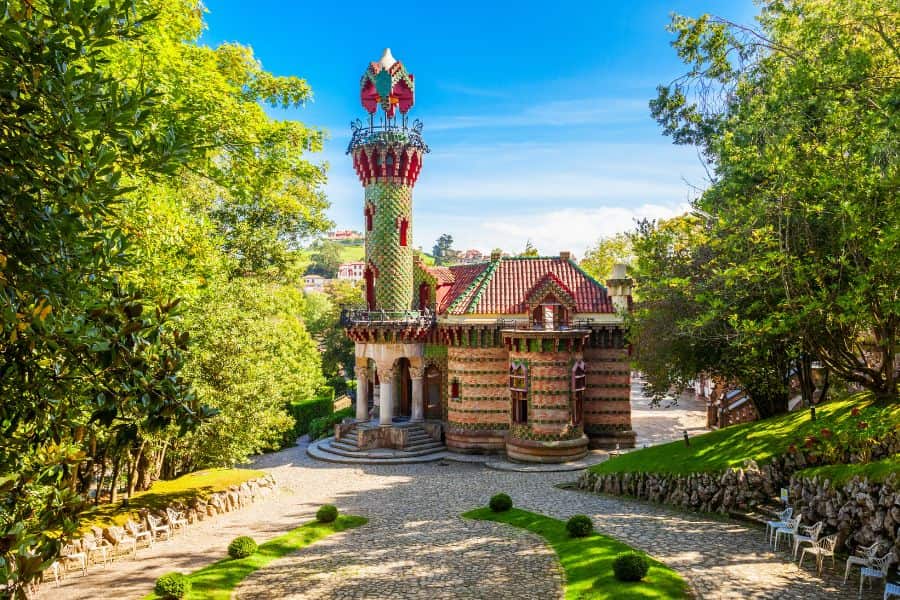 This beautiful palace designed by the architectural genius Antoni Gaudí hides a chilling story. It was built as a gift for Máximo Díaz de Quijano, who, it is said, was trapped in his own house, cursed by a supernatural being. The peculiar architecture and stories of unexplained events make this place an ideal destination for lovers of the paranormal.
The Forest of Suicides in Olot
Deep in the Natural Park of the Volcanic Zone of La Garrotxa lies the Forest of Suicides, a place with a disturbing history. For centuries, this forest has witnessed numerous suicides and mysterious disappearances. The locals believe that tormented souls haunt the place. A walk along its paths will immerse you in a sinister and enigmatic atmosphere.
San Juan de Duero Monastery
This abandoned monastery in the province of Soria is a perfect setting for a Halloween experience. With its Gothic arches and deserted cloisters, the place evokes a sense of abandonment and mystery. Rumour has it that the souls of former monks still haunt the place in search of redemption.
Barcelona's Gothic Quarter
The heart of Barcelona is home to stories of witchcraft, inquisition and public executions. Explore its narrow cobbled streets and discover the secrets hidden around every corner. Barcelona Cathedral and the Callejón del Hospital are places that have seen countless horrors over the centuries.
This Halloween, if you're looking for an experience that will make your skin crawl and awaken your bravest side, consider exploring Spain's terrifying routes. As you can see, there is something for everyone: From medieval legends to paranormal manifestations. So, get ready to dive into the darkness and discover the spookier side of Spain… Do you dare to explore these terrifying routes? Happy Halloween, Happy Halloween!
Would you like to know other interesting plans to do in autumn? Have a look at: