Directions to Cagliari Airport Cagliari Airport with Record go
Directions for collecting the vehicle
Directions from the terminal to our courtesy bus
Our office is located next to Cagliari Airport.
Once you have landed at Cagliari airport, go to the 1st floor in the departures area.
In front of gate "B" is the meeting point for the shuttle bus.
Our shuttle bus is a free service that will take you comfortably from the terminal to our office (phone +39 393 8510269).
Directions from the office to the car park
Once you have received the contract and the vehicle keys, leave the office and you will find the parking area. You will find your vehicle in the indicated parking space.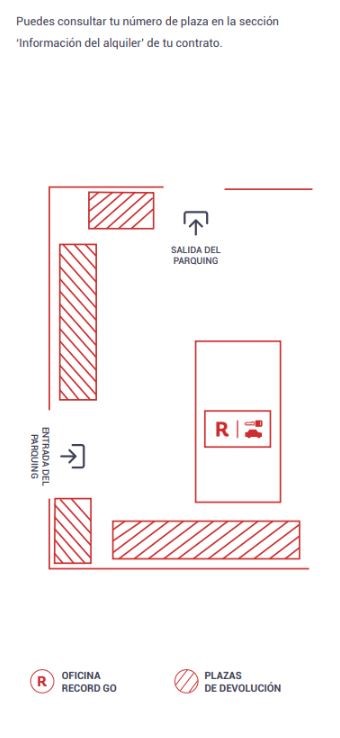 Directions for returning the vehicle
Directions to the Record go office
To return the vehicle, please go to our office following the directions on the map.
OFFICE RECORD GO
VIA G. NERVI, 1, 09030 ELMAS CA, ITALIA
COORDINATES: 39.26749664841535 9.07642628194709
NOTE: Returns outside office hours (see the opening hours in point 9 of the General Terms and Conditions). If you return the vehicle outside office hours, please leave the vehicle keys in the car park key box located next to the staircase and leave the parking ticket clearly visible on the dashboard of the vehicle.