Directions to Faro Airport Faro Airport with Record go
Directions from the terminal to our courtesy bus
Arriving from the terminal through the gate indicating car parks P1, P4 and P5.
Continue until you reach the passenger pick-up point behind the outdoor terrace.
The shuttle will be parked on the first line.
After landing call this number to avoid waiting time (+351) 9117 89 638
Directions from the office to the car park
Once you have obtained the contract and the vehicle keys, leave the office and you will find the parking area.
You will find your vehicle at the indicated place.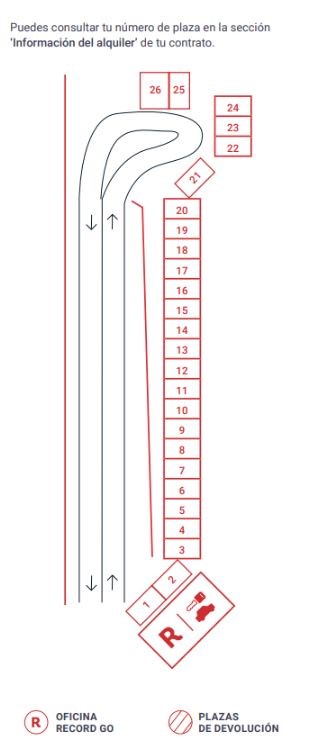 Directions for returning the vehicle
Directions to the Record go office
To return the vehicle, please go to our office following the directions on the map.
OFFICE RECORD GO
ESTRADA DO AEROPORTO - MONTE CHELES -
MONTENEGRO - FARO 8005 -143
COORDINATES: 37.033692 -7.963844