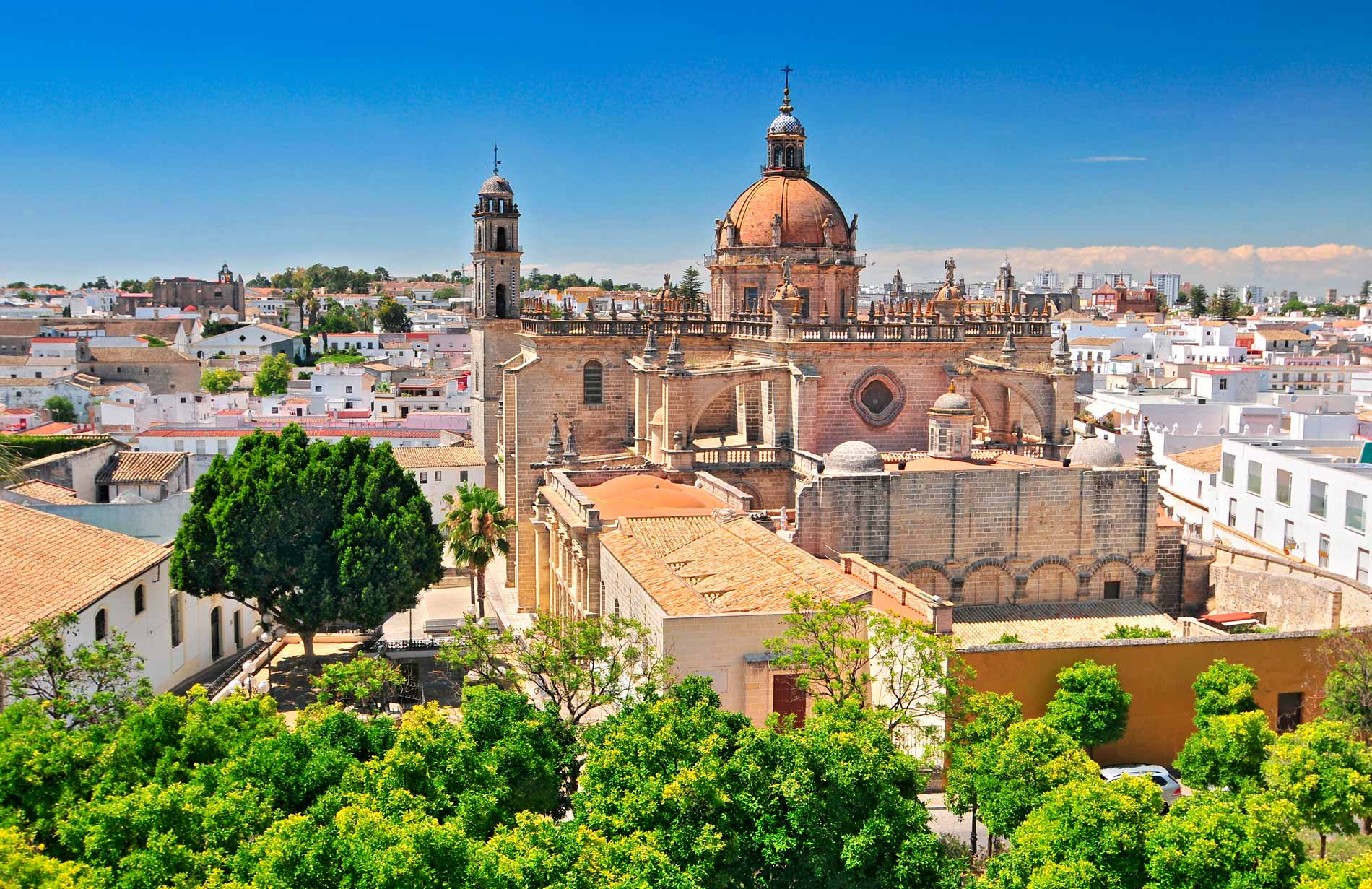 Car Hire JEREZ
Select collection date
Select return date
Why hire a car in Jerez de la Frontera?
Located in the province of Cadiz, between the mountain range and the sea, Jerez de la Frontera, brags about having a privileged environment. The most convenient option, and also the fastest one, to reach Jerez from the airport, is to hire a car at the Jerez Airport. Besides, hiring a car in Jerez is the best option if you are planning on visiting the town surrounding. There are a few possible routes: first option would be going with hire car to the b>National Park of Donana, making a stop in Sanlucar de Barrameda.
Also, 18 kilometers away from Jerez, we find Puerto de Santa Maria, which is the perfect place to relax by the sea and visit historic buildings related to the port trade. A little bit to the south, we have Cadiz and San Fernando, and two options a little bit farther but well worth your while if you have some spare time such as Medina-Sidonia and Chiclana de la Frontera.
In the city of Jerez, the horse aficionados will enjoy the visit to the Escuela Andaluza del Arte Ecuestre, with a museum dedicated to the horse riding. The lovers of the enotourism will find in Jerez de la Frontera a lot of cellars where some famous wines and brandy. Strolling around its old part of town, it is extremely easy to sense the city's history through its churches and palaces. Also, it is mandatory to visit the Cathedral from the 17th century and its alcazar, of Almohad origin.